Iran Says It's Just Helping Missing Oil Tanker The U.S. Reportedly Thinks It May Have Taken
Iran has said it was rendering assistance to a foreign oil tanker in the Persian Gulf after U.S. officials reportedly expressed concern toward the whereabouts of a missing Panamanian-flagged vessel owned by the United Arab Emirates in the region.
Iranian Foreign Ministry spokesperson Abbas Mousavi said Tuesday that an international oil tanker experienced "technical defects" in the Persian Gulf and that "Iranian forces approached it after receiving a request for assistance and used a tugboat to pull it towards Iranian waters to carry out the necessary repairs," according to the semi-official Iranian Students' News Agency. He said more information would be released shortly.
Mousavi did not specify the name of the vessel, but the report appeared to be a reference to the U.A.E.'s Riah oil tanker, whose signal was lost from tracking equipment Saturday. Earlier on Tuesday, CNN reported that U.S. defense officials believed the vessel may have been forced into Iranian waters by the Revolutionary Guards and the Associated Press quoted an unnamed U.S. defense official as saying that the ship was believed to be within Iranian waters near Qeshm island.
"We certainly have suspicions that it was taken," the official said, according to the Associated Press. "Could it have broken down or been towed for assistance? That's a possibility. But the longer there is a period of no contact ... it's going to be a concern."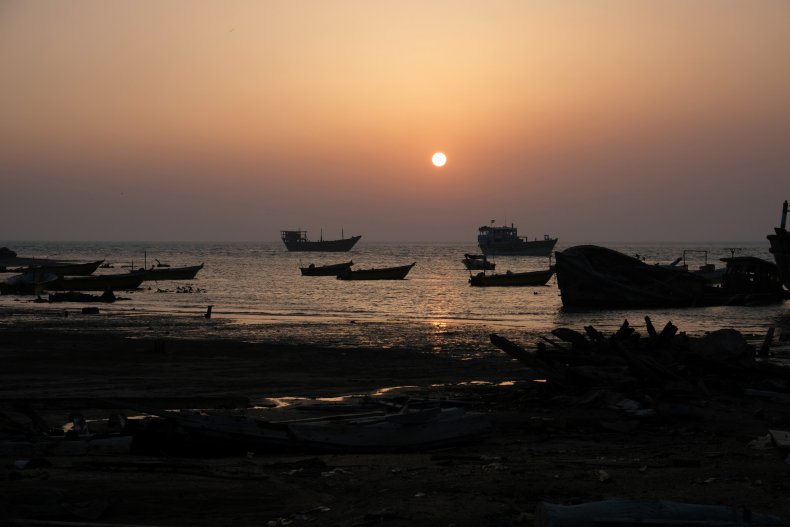 The Associated Press also cited an Emirati official as saying that the Riah "did not emit a distress call" and that U.A.E. officials "are monitoring the situation with our international partners." CNN also reported that regional officials believed the ship had simply broken down.
In a statement sent to Newsweek regarding the latest information, U.S. Central Command simply said: "We are aware of the reports but have nothing to provide at this time."
The incident is the latest potential flare-up involving maritime oil traffic in the region. It follows U.S. accusations that Iran's elite Revolutionary Guards attempted to force U.K. oil tanker British Heritage into Iranian waters before being chased off by an accompanying U.K. warship. Iran has denied any involvement in the incident, but various officials have vowed to retaliate against the U.K.'s recent seizure of an Iranian supertanker accused of attempting to transport oil to Syria via Gibraltar.
"Among all these nonsensical expectations, the vicious government of Britain commits piracy, and steals our ship," Iranian supreme leader Ayatollah Ali Khamenei told religious officials in Tehran on Tuesday. "They commit crimes and make it appear legal. The Islamic Republic and devout agents of the system will respond to these vicious acts."
The exchange also follows U.S., U.K. and Saudi accusations that the Revolutionary Guards were behind two series of attacks against oil tankers, including one belonging to the U.A.E., in the nearby Gulf of Oman. Iran has denied the charges and Abu Dhabi broke with its allies last month when U.A.E. Foreign Minister Sheikh Abdullah bin Zayed Al Nahyan stated his country "cannot point the finger in blaming any country for the attacks that recently hit four tankers in our territorial waters because we do not have evidence."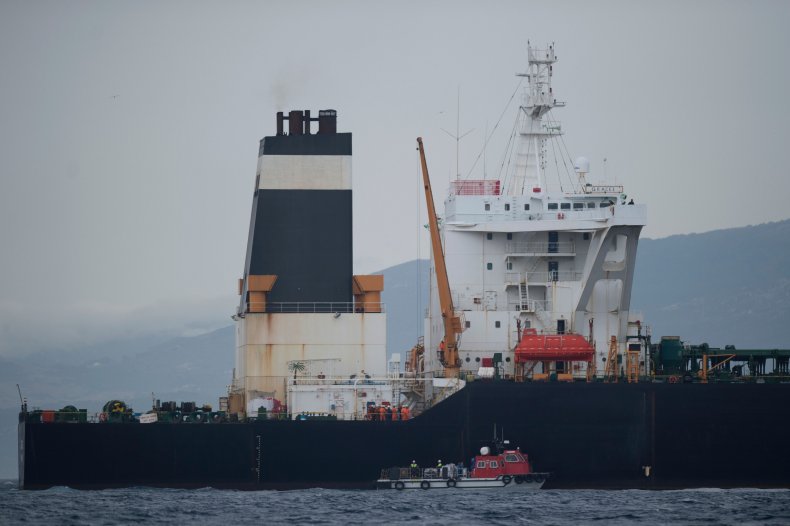 In the most serious confrontation, however, the Revolutionary Guards downed a U.S. Navy spy drone they claim entered Iranian territorial last month, though the Pentagon has argued the unmanned device remained in international airspace. President Donald Trump initially ordered strikes against Iranian military sites, but suspended the order after determining that the estimated human casualties would not be justified.
The latest Persian Gulf tensions were set off by Trump's decision last year to abandon a 2015 nuclear deal with Iran that was also signed by China, the European Union, France, Germany, Russia and the United Kingdom. These parties still support the agreement but the U.S. has imposed heavy sanctions against the Islamic Republic, which has recently begun enriching uranium beyond restricted levels and has threatened to continue stepping back from the agreement until the economic benefits promised by its compliance could be guaranteed.
While Russia and China have vowed to continue trading with Iran, Europe has so far struggled to normalize trade ties and only recently launched a special trade vehicle that was limited to ensuring transactions with little to no risk of triggering U.S. sanctions. All nuclear deal signatories have called on both the U.S. and Iran to de-escalate from their current standoff.
Iranian Foreign Minister Mohammad Javad Zarif told NBC News that "if they want to talk about our missiles, they need first to stop selling all these weapons, including missiles," referencing billions of dollars of U.S. weapons sales to regional powers such as Saudi Arabia and the U.A.E.
In an apparent reference to these remarks, Secretary of State Mike Pompeo said Tuesday that "for the first time" Iranian officials "are ready to negotiate on their missile program," but Iran's mission to the United Nations later clarified that the scenario mentioned by Zarif was "hypothetical," maintaining Iran's missiles "are absolutely and under no condition negotiable with anyone or any country, period."