Iran Says U.S. 'Lying' About Where Drone Was Shot Down; Military Releases Video
Iran's top diplomat accused the United States of masking the true location of where its drone down as the Pentagon released footage that appeared to show the aftermath of the latest incident that has raised tensions between the two nations.
The U.S. military has argued that its drone — an RQ-4A Global Hawk unmanned aerial vehicle — was shot down Thursday by Iran's elite Revolutionary Guards over international waters near the Strait of Hormuz, up to 21 miles from the Iranian coast, but Tehran has claimed it was defending its territorial airspace.
Hours after the incident, Iranian Foreign Minister Mohammad Javad Zarif accused the U.S. of waging "economic terrorism" through strict sanctions and said the country "conducted covert action against us & now encroaches on our territory."
"We don't seek war, but will zealously defend our skies, land & waters," Zarif tweeted. "We'll take this new aggression to #UN & show that the US is lying about international waters."
The official Islamic Republic News Agency had earlier released a photo of what it said depicted the advanced U.S. drone falling from the sky moments after it was hit by what Tehran has claimed to be a domestically produced air defense system.
The Pentagon then mapped out its own version of events and released a 15-second clip that appeared to show a trail of smoke left by the downed drone as Air Force Lieutenant General Joseph Guastella stated that "Iranian reports that this aircraft was shot down over Iran are categorically false."
Zarif later shared what appeared to be a hand-drawn map purporting to show how the RQ-4A entered Iranian airspace from the United Arab Emirates and was shot down near the Iranian region of Kouh-e Mobarak. He claimed his country's forces had recovered parts of the downed drone as an Iranian military outlet released an animated version of his map.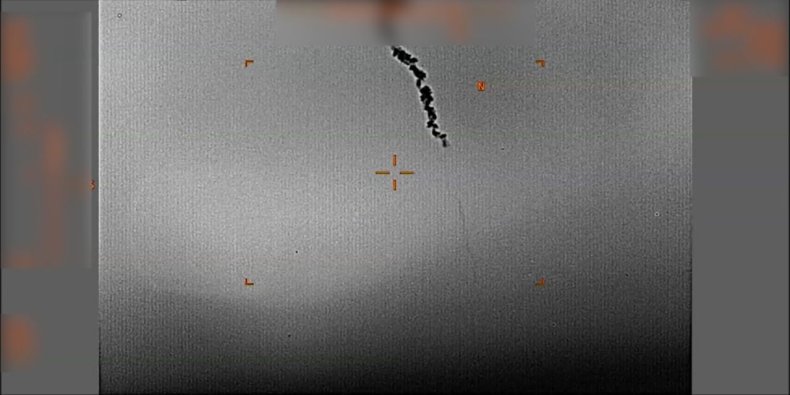 United Nations Secretary-General Antonio Guterres has already called for an investigation into a previous incident in the nearby Gulf of Oman, where two oil tankers⁠—one Japanese and one Norwegian-owned⁠—were damaged in explosions blamed by the U.S. Central Command on the Revolutionary Guards amid international skepticism. Each country branded the other a terrorist organization in April as the U.S. and Iran approached a crisis ahead of the anniversary of President Donald Trump's decision to withdraw from a historic 2015 nuclear deal.
"It's very important to know the truth," Guterres told reporters Friday. "The world cannot afford a major confrontation in the Gulf."
Over a third of the world's seaborne oil traffic passes through the Strait of Hormuz, but the U.S. has set out to prevent Iran from exporting such resources via a "maximum pressure" strategy designed to isolate Tehran economically and politically. The 2015 agreement's other signatories—China, the European Union, France, Germany, Russia and the United Kingdom—have continued to honor the deal, but Europe has struggled to implement its end of the bargain in the face of U.S. pressure.
Iran recently announced it would begin enriching uranium to levels above those stipulated in the agreement, with which the U.N.'s International Atomic Energy Agency had so far confirmed Iran's compliance. Iran has always denied seeking nuclear weapons, though its top foes — the U.S., Israel and Saudi Arabia — have claimed otherwise.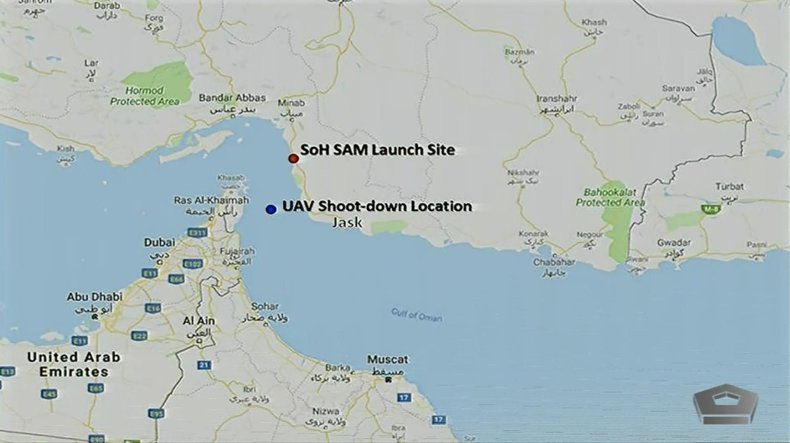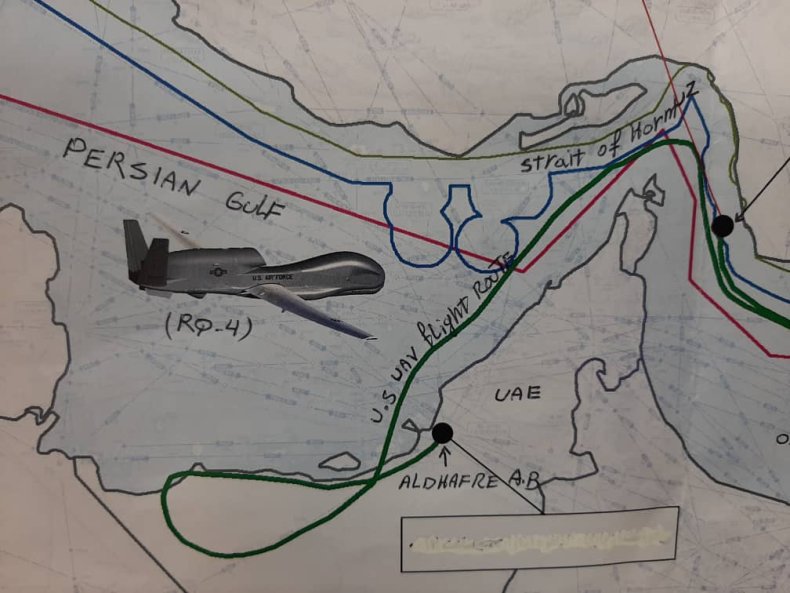 The U.S. has repeatedly accused Iran of supporting militant groups abroad and has claimed in recent months that it had evidence suggesting Tehran was looking to target Washington's interests in the Middle East. Trump warned reporters that the world will "soon find out" whether or not he would choose to respond to Thursday's incident with military action.
At the same time, he expressed some doubts that the attack was "intentional," saying he had "a feeling that it was a mistake made by someone doing what they shouldn't have been doing"—perhaps "someone loose and stupid."
Iran has so far stood by the attack, however, with Revolutionary Guards commander Major General Hossein Salami calling it a "clear message" to the U.S. He said his country did "not have any intention for war with any country," but was "ready" for one.
China, Russia and the EU have all called for an immediate de-escalation.
Update (3:26 p.m. 6/20/2019) This story has been updated to include further commentary shared by Iranian Foreign Minister Mohammad Javad Zarif.