Iran President's Adviser to Donald Trump: 'You Are Going to Get a War,' Not a 'Better Deal'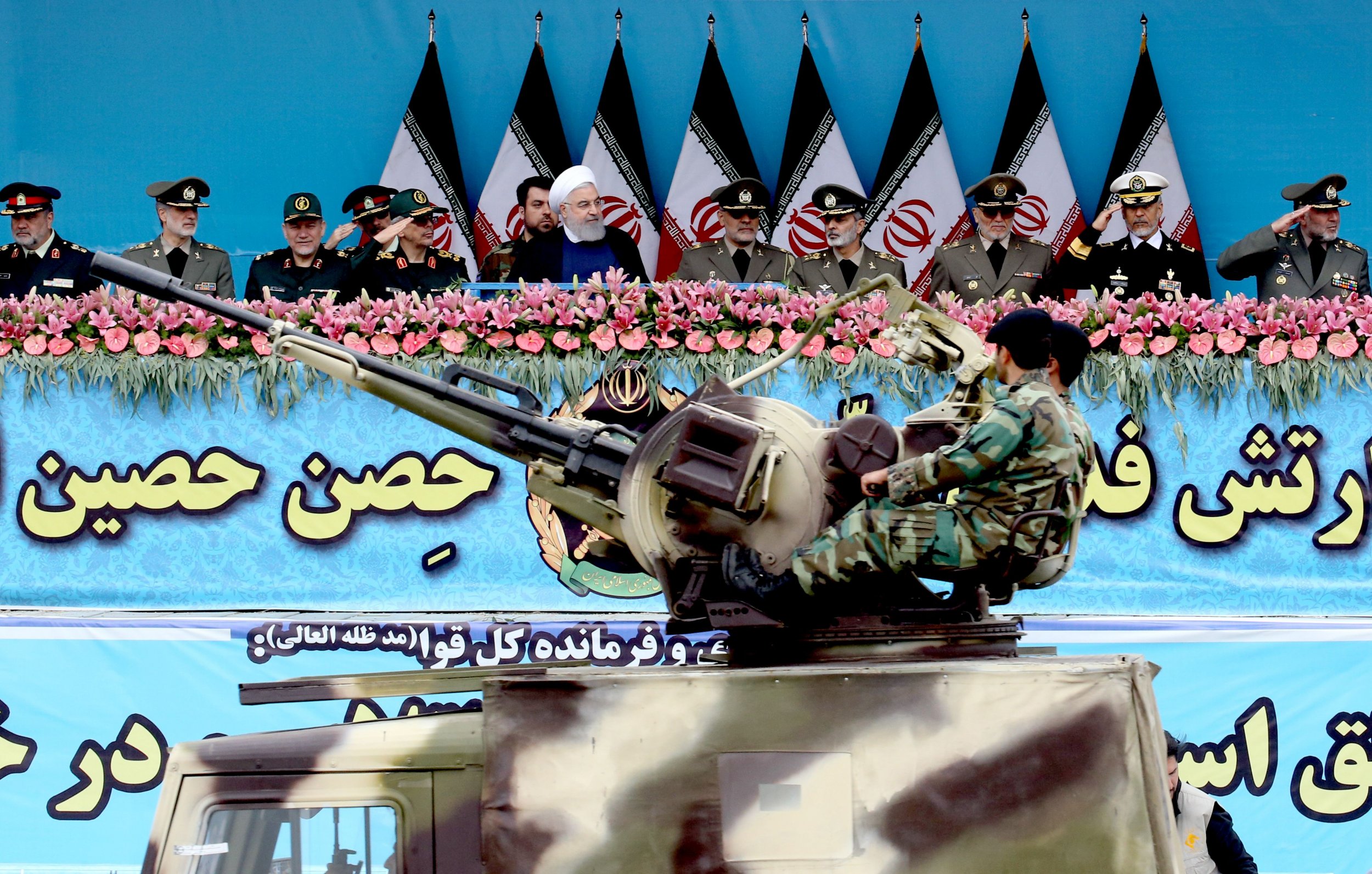 An adviser to the Iranian president has warned President Donald Trump directly that the White House was headed toward a military confrontation.
Hesameddin Ashena, head of the Center for Strategic Studies think tank and widely described as part of Iranian President Hassan Rouhani's inner circle, called Trump out on Twitter, dismissing the likelihood of the U.S. striking a better nuclear agreement than the 2015 deal it abandoned a year ago. With Tehran itself gradually scaling down its commitments to the accord and Washington threatening Iran both economically and militarily, Ashena issued one of his country's most high-level, direct warnings yet.
"You wanted a better deal with Iran. Looks like you are going to get a war instead. That's what happens when you listen to the mustache," Ashena tweeted in an apparent reference to hawkish White House national security adviser John Bolton. "Good luck in 2020!"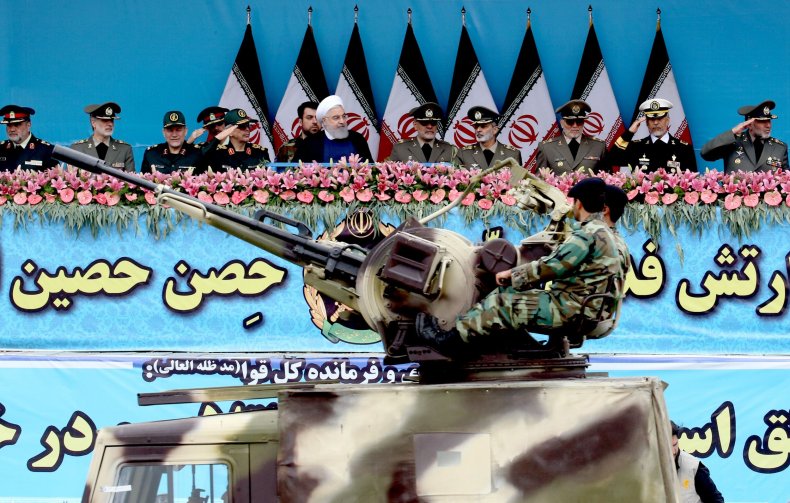 In another week of seemingly ever-growing tension between the U.S. and Iran, Bolton announced the early deployment of the USS Abraham Lincoln carrier strike group and a bomber task force to the Persian Gulf amid "a number of troubling and escalatory indications and warnings" of an alleged Iranian plot against U.S. interests in the region. Days later, Tehran took its first slow steps away from the Joint Comprehensive Plan of Action, the multilateral nuclear deal that the White House left one year ago after accusing Iran of using sanctions relief to support militant groups and ballistic missile development.
With Washington vowing to bring Tehran's oil exports to zero via strict sanctions, Rouhani has repeated the threats of hard-liners warning that the elite Revolutionary Guards may attempt to disrupt traffic in the world's top oil choke point, the Strait of Hormuz. The elite Iranian military branch was designated a terrorist organization by the U.S. last month in an unprecedented step that led Iran to give the same title to the Pentagon's Central Command.
A week after Bolton announced the incoming military armada and a day after the U.S. Maritime Administration warned of "an increased possibility that Iran and/or its regional proxies could take action against U.S. and partner interests," including oil production infrastructure, a pair of still unclaimed "sabotage" attacks against commercial oil tankers in the Gulf of Oman increased tensions. The attacks, less than 100 miles away from the Strait of Hormuz, targeted two Saudi ships—one of which was set to transport oil to the U.S.—and one registered in Norway.
Iran joined Saudi Arabia and the United Arab Emirates, along with others, in criticizing the attacks Monday, but Trump later that same day warned "it's gonna be a bad problem for Iran if something happens," suggesting Tehran or its allied militias may have played a role. The following day, The Wall Street Journal cited unnamed U.S. officials claiming that an initial assessment placed the blame for the unclaimed attacks on Iran.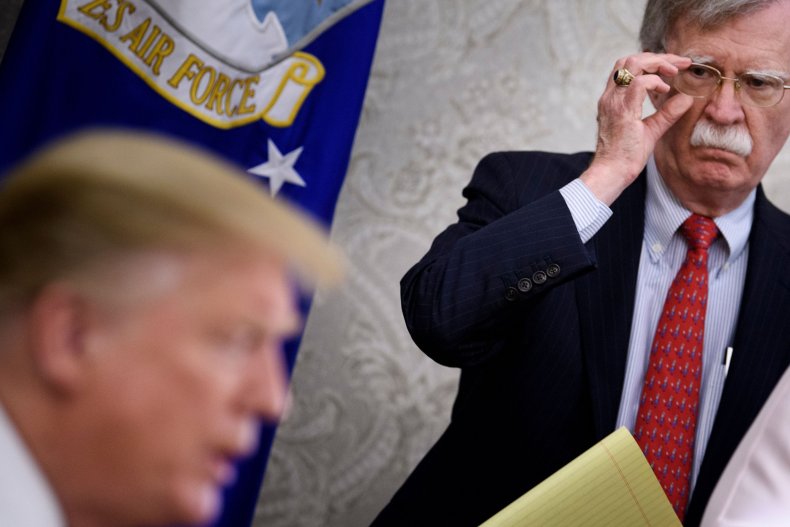 With tensions already soaring Monday, The New York Times reported on a meeting of Trump's top national security aides that took place Thursday, when acting Defense Secretary Patrick Shanahan allegedly drew a plan for up to 120,000 U.S. troops to respond to any Iranian attack. The plan quickly drew comparisons to the 2003 Iraq War.
The Iranians also made this comparison. Tehran's United Nations envoy Majid Takht Ravanchi recently called Bolton's claims of an impending Iranian plot "fake intelligence" that was "being produced by the same people who, in the run-up to the U.S. invasion of Iraq, did the same." As he previously advocated for military action against Iran, Bolton was also a leading supporter of the decision to invade Iraq based on charges that then-President Saddam Hussein was producing weapons of mass destruction and supporting Al-Qaeda—two accusations later shown to be false.
Iranian military leaders have pledged to repel any U.S. attack, but have also downplayed the threat of an imminent conflict erupting. At the same time, Iranian Foreign Minister Mohammad Javad Zarif has linked the recent mystery attacks off the coast of the UAE to his predictions last month that the so-called "B-Team" of Bolton, Israeli Prime Minister Benjamin Netanyahu, Saudi Crown Prince Mohammed bin Salman and UAE President Khalifa bin Zayed Al Nahyan would intentionally instigate a conflict between the U.S. and Iran.