Iranian Charged in Plot to Kill John Bolton Had Second Target in Mind: DOJ
A plot by an Iranian national to pay someone to kill former National Security Advisor John Bolton included a second assassination plot to kill an unknown person, according to documents unsealed Wednesday by the Department of Justice (DOJ).
In addition to allegedly offering an unnamed person $300,000 to kill Bolton in either Washington, D.C., or Maryland, Iranian national and member of Iran's Islamic Revolutionary Guard Corps (IRGC) Shahram Poursafi, 45, of Tehran, also allegedly requested the unknown individual to complete a second "job" that included previously completed surveillance.
Poursafi, also known as Mehdi Rezayi, allegedly said information was gathered "from the United States" and not "via Google," about the second person. The DOJ described the assassination plot as "likely a retaliation" for the January 2020 murder of Iran's Islamic Revolutionary Guard Corps-Qods Force (IRGC-QF) Commander Qasem Soleimani.
Bolton, who served under former President Donald Trump and recently said Trump's participation in the 2022 midterm elections could prove "fatal to GOP efforts," thanked the DOJ, FBI and Secret Service in a statement posted Wednesday morning on Twitter.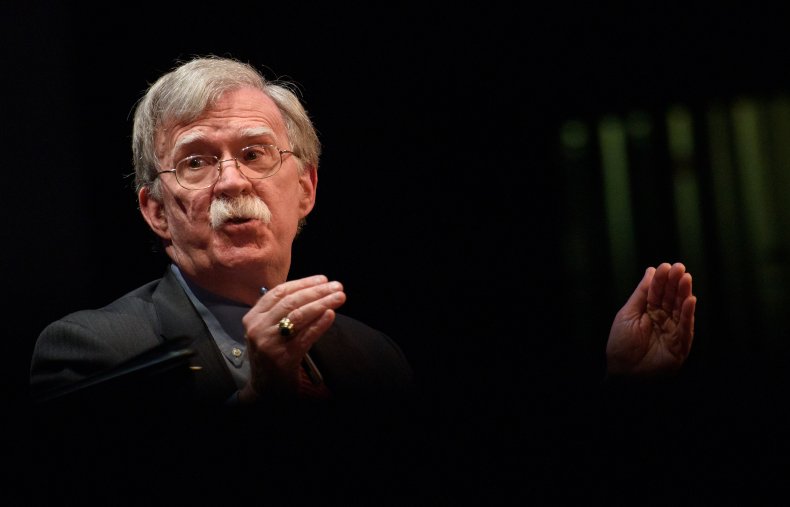 "While much cannot be said publicly right now, one point is indisputable: Iran's rulers are liars, terrorists, and enemies of the United States," Bolton wrote. "Their radical, anti-American objectives are unchanged; their commitments are worthless; and their global threat is growing."
Bolton also took a jab at former President Barack Obama's administration for re-entering the "failed" 2015 Iran nuclear deal, which Bolton described as a "self-inflicted wound" to the U.S. and its Middle East allies that he remains "committed" to further prevent.
The assassination plots reportedly began in October of 2021, when Poursafi allegedly connected with a U.S. citizen he met online and was later described in court documents as Individual A.
Poursafi allegedly asked the individual to take photos of Bolton for a book he claimed to be writing. The person later connected Poursafi with an associate—described as a "confidential human source"—who could photograph Bolton for between $5,000 and $10,000 per photo.
On November 9, 2021, Poursafi allegedly offered the confidential source $250,000 to hire someone to "eliminate" Bolton. The price was later negotiated up to $300,000 and included the direction to open a cryptocurrency account to facilitate payment, with the mention that an additional assassination could result in a $1 million payment.
Following a couple of months of plot construction and having difficulty pinpointing Bolton's exact location, in addition to how the assassination would be conducted weapon-wise, Poursafi told the source about the second plot on January 21 of this year.
Poursafi allegedly told the source on February 1 that if he or she did not kill Bolton within two weeks, the job would be "taken" away. However, on March 10, the same source was told by Poursafi about a different assassination job while being instructed to "keep [Bolton] in the back of your mind."
After the source was reportedly encouraged to accept the offer in April, as a means of ingratiating himself or herself within the IRGC, he or she demanded payment before any assassinations would take place.
Poursafi reportedly sent two cryptocurrency payments to the source on April 28. No further action took place.
Poursafi, who according to the DOJ remains at-large abroad, faces up to 10 years in prison and a fine of up to $250,000 for the use of interstate commerce facilities in the commission of murder-for-hire. He also faces up to 15 years in prison and a fine up to $250,000 for providing and attempting to provide material support to a transnational murder plot.