Iranian 'Suicide Drone' Used by Russia 'Eliminated' Near Kupiansk: Ukraine
Ukraine's armed forces said they have destroyed an Iranian-supplied "suicide drone" used by Russian troops on the battlefield near Kupiansk, in the Kharkiv region.
In a tweet shared by the country's Ministry of Defense, the Ukrainian military shared images of a wreaked weapon they say was a destroyed UAV Shahed-136 kamikaze drone. An inscription on the drone reads "M214 Gran-2" in Russian, but the name does not correspond to any known weapon in Moscow's arsenal.
"Despite the fact that Russians tried to disguise its approval by applying inscriptions in the Russian language, the shape of the wing fragments indicates that this is Shahed-136," said an article published by Ukraine's Defense Ministry.
If confirmed, this would be the first time that Ukrainian troops have encountered a weapon supplied by Tehran to Moscow.
Since then-U.S. President Donald Trump unilaterally withdrew from the nuclear deal with Tehran in 2018, Iran has grown closer to Russia. While the accord is yet to be restored and negotiations appear to be at a deadlock, Iran has been turning to Moscow to alleviate the crushing weight of Western sanctions.
In mid-July, the White House warned that Iran was set to deliver "hundreds" of unmanned aerial vehicles, including drones, to Russia to be used in the country's invasion of Ukraine.
"Our information indicates that the Iranian government is preparing to provide Russia with up to several hundred UAVs, including weapons-capable UAVs on an expedited timeline," U.S. National Security Adviser Jake Sullivan told reporters on July 11.
Iran initially denied sending weapons to Russia, but the head of the country's paramilitary Revolutionary Guard has recently boasted about arming the world's top powers, according to the Associated Press.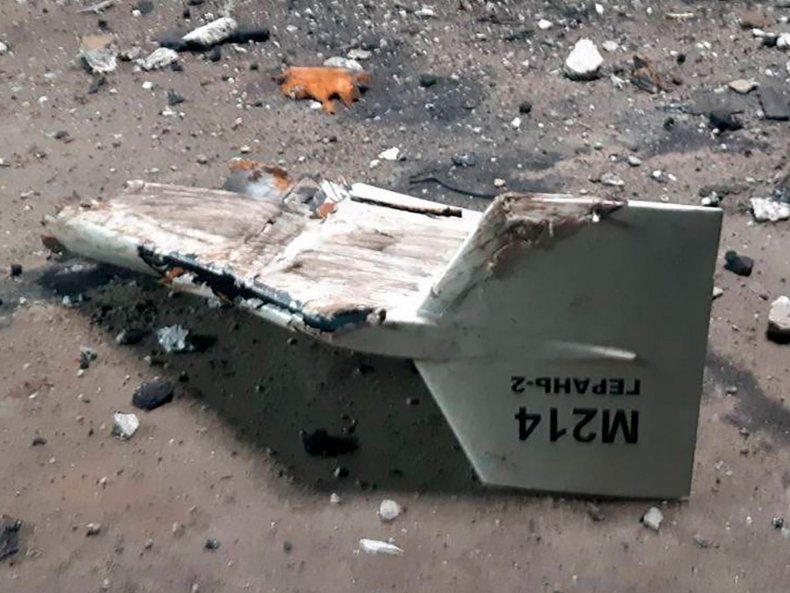 Ukrainian forces liberated the crucial city of Kupiansk on Saturday, September 10 during a lightning counter-offensive in the northeast of the country, which delivered a major defeat to Moscow.
Russia has withdrawn thousands of troops from the territories that it had taken so long to occupy, including the city of Izium —a major base for Russian troops in the Kharkiv region.
Buoyed by its successful counter-offensive, which came as a surprise to many observers, Ukrainian leaders are now calling for Western allies to send more air defense weapons to Ukraine and increase other weapon deliveries to Kyiv, especially as the country now fears retaliation from Russia.
In the last two days, Russian shelling has deliberately targeted Kharkiv's electrical grid and the nuclear plant of Zaporizhzhia.
Ukrainian foreign minister Dmytro Kuleba has strongly criticized German Chancellor Olaf Scholz for his reluctance to move faster in sending heavy weaponry to support the Ukrainian military, including battle tanks.
"Disappointing signals from Germany while Ukraine needs Leopards and Marders now — to liberate people and save them from genocide," Kuleba wrote on Twitter. "Not a single rational argument on why these weapons can not be supplied, only abstract fears and excuses. What is Berlin afraid of that Kyiv is not?"
Experts fear that a tough winter for Europe, with many struggling to pay their energy bills amid rampant inflation, a cost of living crisis and skyrocketing gas prices, will make the commitment of European countries to Kyiv falter.