Iran's Human Rights Remain Dismal Despite Nuclear Deal: U.N.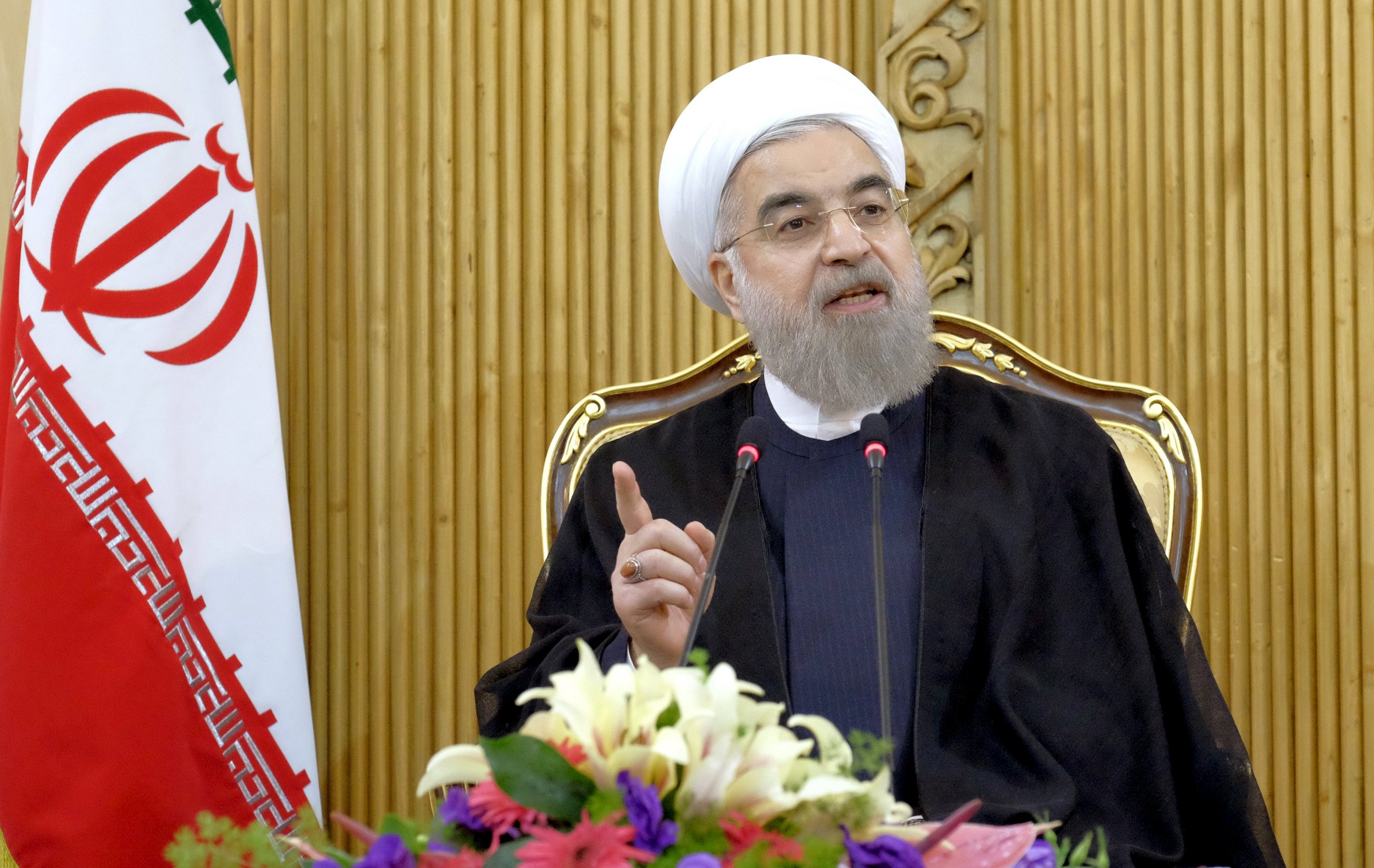 Updated | Iran's human rights situation remains alarming and the country could execute more than 1,000 people this year despite the landmark nuclear deal that has opened up the country to international trade and investment, according to a new United Nations report.
In his annual report, published on Tuesday, the special rapporteur for human rights in Iran, Ahmed Shaheed, said the nuclear deal and lifting of economic sanctions on Iran "can potentially have a beneficial multiplier effect on the human rights situation in the country," while noting that hundreds of executions still happen every year and women are treated as second-class citizens. Iran executes more people per capita than any other country in the world and last year executed 753 people, according to the report, which Shaheed will present to the U.N. later this week.
In the first nine months of this year, more than 690 people were executed in Iran, "likely putting the execution rate during the first half of 2015 at its highest in some 25 years," the report says. The majority of executions are related to drug offenses, which the Iranian government considers among the "most serious" crimes. Juvenile executions are similarly "very alarming," said Shaheed.
"My current report is marginally more optimistic than my previous reports," Shaheed said during a press briefing at the Human Rights Watch headquarters in New York on Monday. "The real reason for that is I'm witnessing a greater desire on the part of the government of Iran to engage with me and the U.N."
He added that the nuclear agreement "presents opportunities for advancing human rights in the country," although the increasing number of executions and the use of qisas, or "retribution-in-kind" punishment, is worrying.
Iran has engaged in various forms of torture, including the surgical removal of eyes and hand amputations as retribution, as well as flogging, this year, according to the report. Journalists, writers and activists also continue to be jailed, including Jason Rezaian, the Tehran bureau chief for The Washington Post, who was convicted by an Iranian court earlier this month after being held for more than a year. The report doesn't mention Rezaian by name, and Shaheed said on Monday that he doesn't have any additional information on his case.
"My position is that Jason's imprisonment is illegal under international law and Iran's own laws," Shaheed said on Monday.
Iranian women continue to have their rights violated. The Iranian government rejected a recommendation from the U.N. that would amend its penal code to criminalize domestic violence, including marital rape, according to the report.
"There's a whole catalogue of violations [against women] that are still occurring in the country that I documented in my report," said Shaheed.
Women are twice as likely as men to be unemployed in Iran. They must also wear the hijab; this is strictly enforced under a bill called the "plan to protect promoters of virtue and preventers of vice" that was adopted by the parliament in April. Women are routinely not allowed in stadiums to watch men play sports because the government deems stadiums to be "risky places where violence against women is very likely to happen."
The report says it "does not detail all violations in the country…[but] provides an overview of the prevailing human rights situation, with a focus on systemic issues that pose obstacles to the ability of [Iran] to comply with its international human rights obligations and commitments."
Ahead of the nuclear deal agreed upon in July, the U.S. State Department's annual human rights report accused Iran of practicing "cruel, inhuman or degrading treatment or punishment" against its citizens. However, the State Department maintained that Iran's human rights record did not impact the nuclear talks and that sanctions against Iran for its human rights abuses will remain in place.
"We receive with great interest all of Dr. Shaheed's reports regarding Iran's continued poor human rights situation including his most recent report," Sam Werberg, press officer for the Office of Iranian Affairs at the State Department, told Newsweek in a statement. "We have consistently and publicly expressed our concerns about Iran's human rights record through a range of channels and have continued to hold Iran's government accountable for all aspects of its human rights record."
Shaheed recommended that Iran stop executions for crimes not considered "most serious" and urged it to "amend laws that continue to undermine women's full enjoyment of civil, political, social and economic rights, including rights in family law, the right to equal access to education and the right to work."
The Iranian mission to the U.N. did not immediately respond to Newsweek's requests for comment.
This article has been updated to include information from the State Department.