Iraq Launches Military Operation to Liberate ISIS-Held Fallujah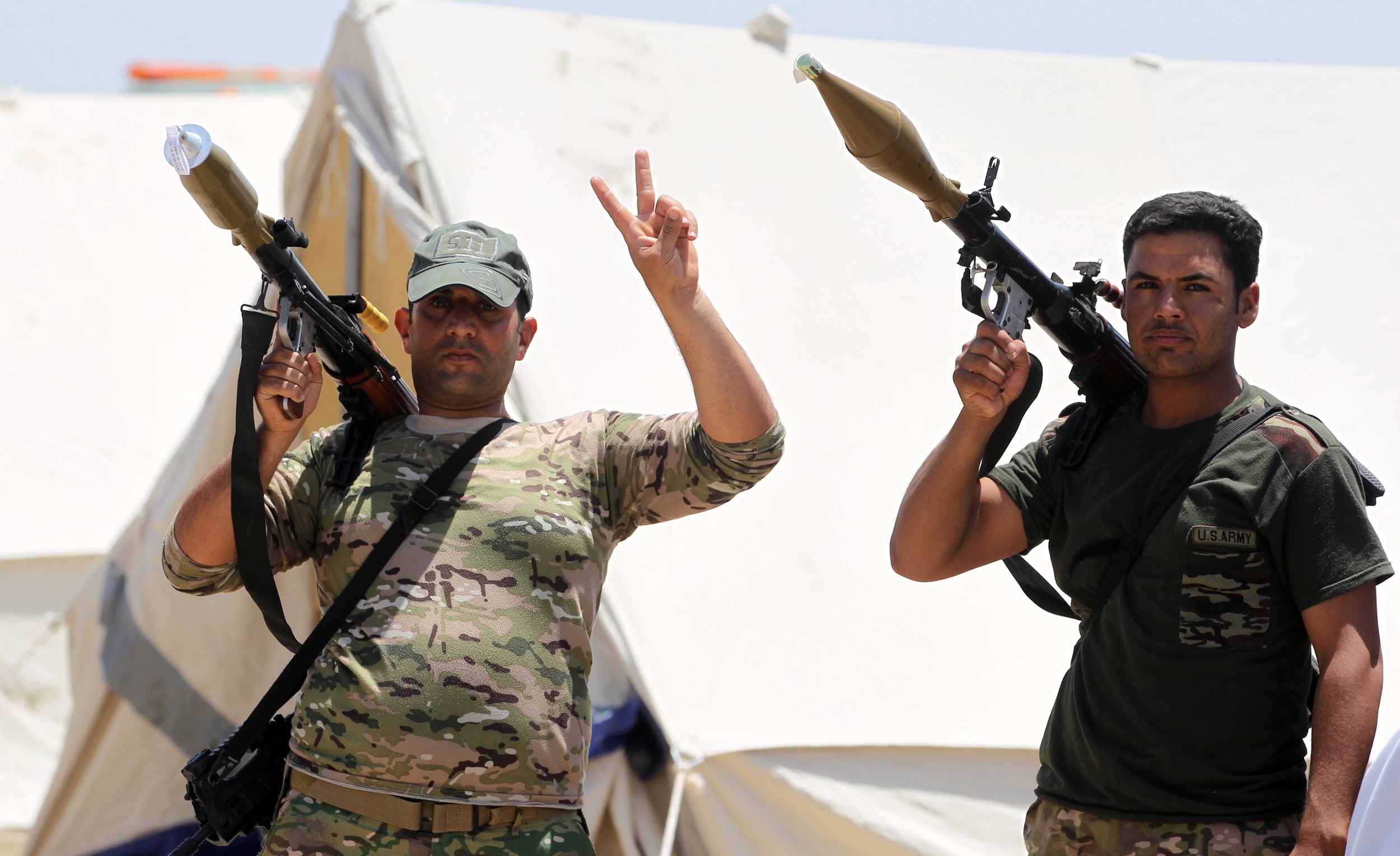 Iraqi security forces have launched an offensive to recapture the western city of Fallujah, held by the Islamic State militant group (ISIS) since the beginning of 2014, the Iraqi Prime Minister Haider al-Abadi announced late Sunday.
"We are beginning the operation to liberate Fallujah," Abadi said in a statement. "The Iraqi flag will be raised high over the land of Fallujah."
The Iraqi leader said that the country's forces were "approaching a moment of great victory" in the city that the government has been unable to control since January 2014. The city, in Anbar province, is one the radical Islamist group's largest remaining strongholds in Iraq.
He said that Iraqi special forces, soldiers, police, militiamen and tribespeople were conducting the operation on the city some 30 miles west of Baghdad, the Iraqi capital.
Col. Steve Warren, spokesman for the U.S.-led coalition fighting ISIS, confirmed that the U.S. is providing air support to the Iraqi ground forces and dropped leaflets over the city on Sunday to tell the thousands of remaining civilians to leave. The U.S.-led coalition conducted seven strikes in and around Fallujah last week.
Last week, the Pentagon said that ISIS has lost almost half of the territory that it had once held in Iraq. "The number right now in Iraq is about 45 percent of the territory they once held has been recovered," Pentagon spokesman Peter Cook said. "The number in Syria is anywhere between 16 to 20 percent."
A number of parties waging war against ISIS has seen the the group suffer a series of defeats in Iraq. Kurdish forces north of Mosul and Iraqi forces south of Iraq's second city are attempting to encircle the group, while Iraqi coalition forces defeated the group's militants in the western city of Ramadi in December.
The coalition and Iraqi forces are preparing for an offensive on the northern city of Mosul, ISIS's largest conquest, but have decided to target Fallujah first, likely because of its proximity to Baghdad and the assistance of powerful Shiite militia forces in western Iraq.