Iraqi Offensive To Liberate Mosul From ISIS Begins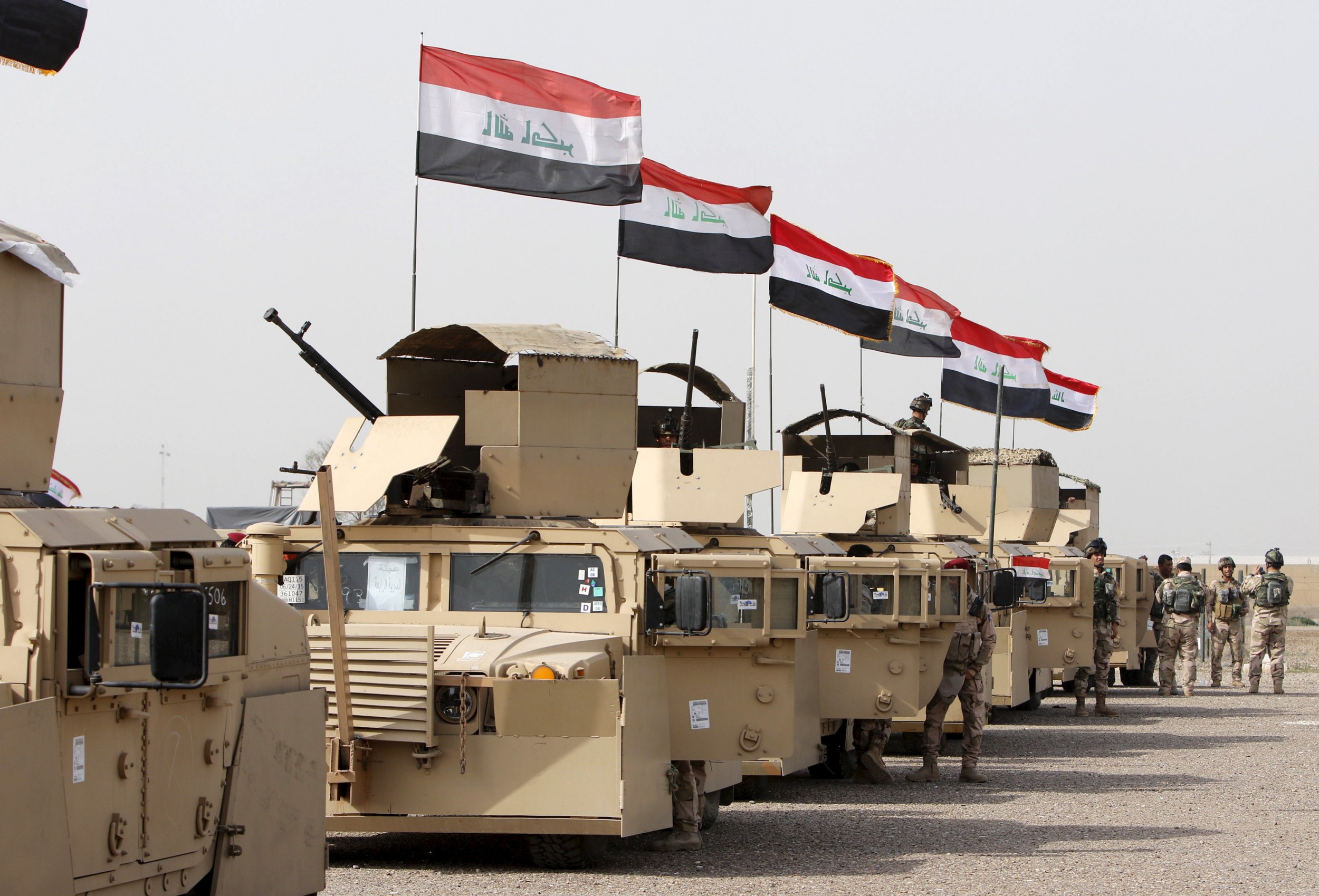 Iraqi armed forces launched an offensive to capture villages in the region around the city of Mosul from the Islamic State militant group (ISIS) on Thursday, with the support of U.S. air cover, according to a military statement read on Iraqi state television.
"The first phase of the Fatah (Conquest) Operation has been launched at dawn to liberate Nineveh, raising the Iraqi flag in several villages," said the statement.
Brigadier General Yahya Rasool, spokesman for the joint operations command, confirmed that the operation to retake the city "had begun."
He told Iraqi state TV that his forces recaptured several villages on the outskirts of the town of Makhmour, east of the city, on Thursday morning. He added that both Iraqi and coalition air forces were playing a decisive role in the offensive, the Associated Press reported.
Colonel Steve Warren, spokesman for the U.S.-led coalition fighting ISIS, told Newsweek in an email: "All of our operations are in support of the goal of liberating Mosul," without providing any further details on the operation.
Iraqi Prime Minister Haider al-Abadi pledged to defeat ISIS in the country's second-largest city by the end of the year and this offensive is aimed at clearing the way to liberating Mosul from the radical Islamist group.
Mosul, which has a population of approximately 2 million people, is ISIS's biggest capture to-date, after the group overran the city in June 2014, aided by the desertion of many Iraqi armed forces stationed there.
It was from the Sunni Muslim-majority city, situated 360 kilometers (223 miles) from the capital Baghdad, that ISIS caliph Abu Bakr al-Baghdadi announced the creation of the Islamic State's de-facto caliphate in 2014.
The city has remained under the group's control since, but the U.S.-led coalition has been conducting air strikes on targets in the city, including millions of ISIS's cash reserves.
While the time it will take for the Iraqi and coalition forces to retake the city remains unclear, the top U.S. envoy in the fight against the extremists said earlier this month that they are attempting to choke off the group before striking decisively.
"It's already started," Brett McGurk said at a speech at the American University of Iraq in the northern Iraqi Kurdish city of Sulaimani. "It's a slow, steady squeeze."