Iraqi Forces Claim They Have Completely Encircled ISIS-Held Mosul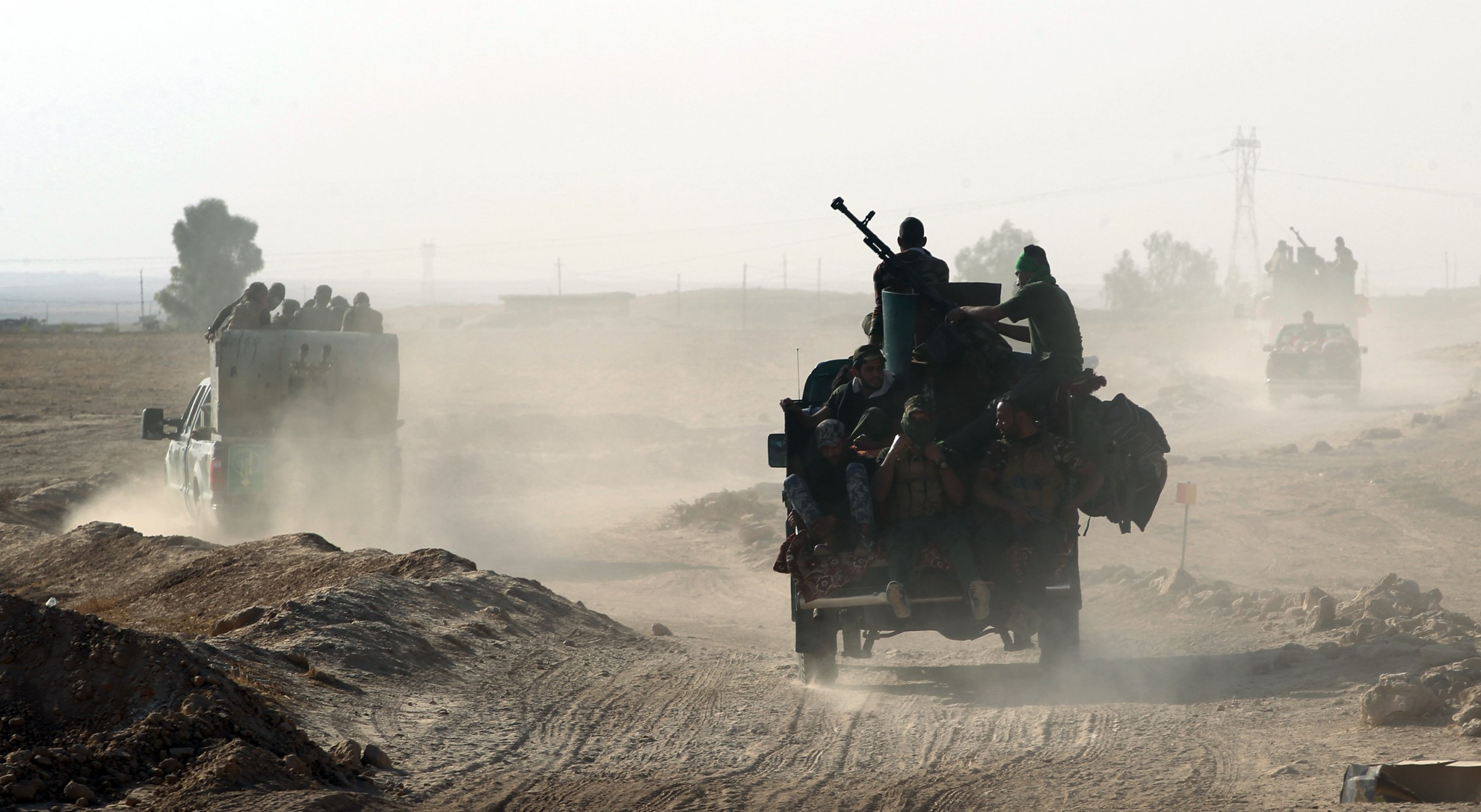 Iraqi-led forces have completely encircled the city of Mosul, severing the Islamic State militant group's last supply line to Syria, paramilitary officials said Wednesday.
The Iranian-backed Shiite Hashd al-Shaabi paramilitary coalition, also known as the Popular Mobilization Units, said that it had joined up with Kurdish peshmerga forces west of the northern city.
"Hashd forces have cut off the Tal Afar-Sinjar road," Abu Mahdi al-Mohandis, senior Hashd commander, said on social media, in reference to the two towns that lie on the connecting road from Mosul to Syria.
The development is significant as leaders of member states party to the U.S.-led coalition, such as French President Francois Hollande, have warned of ISIS militants fleeing Mosul and finding a safe haven in its areas of control in eastern and northern Syria.
A coalition of Iraqi security forces, Kurdish peshmerga, Sunni tribesmen and Shiite militias is battling the group on all sides of the city as Iraqi Prime Minister Haider al-Abadi seeks to achieve his pledge of defeating the group in the country by the end of the year.
But ISIS has slowed the offensive with mortar and sniper fire, booby traps and suicide car bombs. There are also fears that the extremist group may use chemical weapons in their attempt to defend the city, with new analysis released Tuesday showing that the group has used such weapons 19 times around Mosul since 2014.
The city has provided ISIS with a logistics hub that harbors some of its most senior figures and where the implementation of its brutal brand of Islamic law is strongest.
Defeat in Mosul would harm the group's operational capabilities as well as its ability to claim that it can preside over territory in Iraq. It is also symbolic as it is the site where ISIS's self-declared caliph Abu Bakr al-Baghdadi delivered his first sermon.