ISIS Used Chemical Weapons at Least 52 Times in Iraq and Syria, Analysis Shows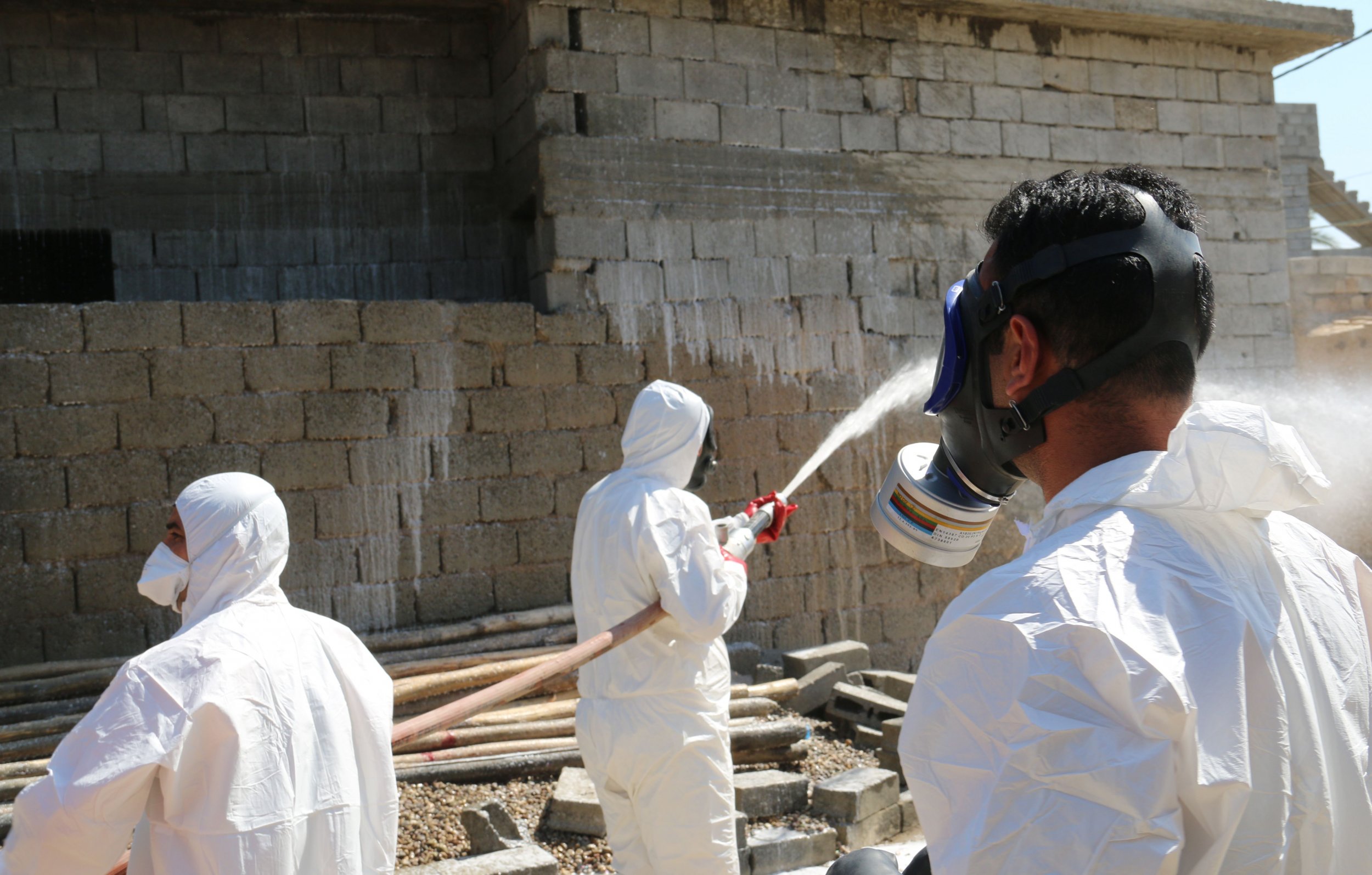 In its bid to hold on to its self-declared caliphate in Iraq and Syria, the Islamic State militant group (ISIS) has used chemical weapons at least 52 times against enemy forces on the battlefield, according to an analysis released Tuesday.
The group captured large swathes of territory in both countries in a lightning-fast offensive that began in 2014, capitalizing on instability in Syria because of the six-year civil war and sectarian dissatisfaction in northern and western Iraq. It has used weapons fitted with hazardous materials predominantly against Kurdish forces, both in northern Syria and in northern Iraq.
Of the 52 times it has used chemical weapons, 19 of those attacks came in and around the Iraqi city of Mosul, according to the London-based defense consultancy IHS Janes.
An Iraqi-Kurdish coalition, supported by the U.S. military, is battling to liberate Mosul from ISIS's grip and the operation is now in its fifth week. The report's conclusions represent the largest estimate of ISIS's chemical weapons attacks thus far, basing them on ISIS propaganda and news reports.
"As the Islamic State loses ground around Mosul, there is a high risk of the group using chemical weapons to slow down and demoralize advancing enemy forces, and to potentially make an example of—and take revenge on—civilian dissidents within the city," said Columb Strack, senior analyst and head of the IHS Conflict Monitor.
IHS said that the chemical threat that ISIS poses in and around Mosul is likely from "chlorine and mustard agents" as well as radiological dispersal devices known as "dirty bombs," but to a lesser extent.
With the beginning of the Iraqi offensive to recapture the biggest city that ISIS has captured to date, the group may be shifting its chemical weapons-making capabilities from Iraq to Syria. There was a decline in chemical weapons attacks before the offensive, IHS says.
"Mosul was at the center of the Islamic State's chemical weapons production," Strack said. "But most of the equipment and experts were probably evacuated to Syria in the weeks and months leading up to the Mosul offensive, along with convoys of other senior members and their families."
The U.S.-led coalition, in its airstrikes on ISIS-held territory in Iraq and Syria, has not only made efforts to disrupt the radical Islamist group's financial operations but also its chemical weapons-making capabilities.
In September, the Pentagon said that it had destroyed a complex of buildings in northern Iraq that housed an ISIS chemical weapons factory, saying that the elimination of the compound had removed a "significant chemical threat" to civilians. But Washington remains concerned about ISIS's potential for further use of chemical weapons as Iraqi forces move deeper into Mosul.
"ISIL has used them in Iraq and Syria in the past, and we expect them to continue employing these types of weapons," U.S.-led coalition spokesman Col. John L. Dorrian writes in an email to Newsweek Tuesday. "Their capabilities to use chemical weapons are rudimentary in nature, but they continue to produce such weapons and have demonstrated their desire to continue developing their capabilities."
The coalition says that the chemical weapons threat has not slowed Iraqi or Syrian partners from defeating the group and recapturing territory, but warned that the group is "a dangerous and adaptive enemy," that could develop their capabilities in the future.
"They've demonstrated there are no limits to the barbaric tactics they will employ to control areas where they emerge," Dorrian continues. "It's important to defeat them before they improve their ability to use such weapons."