IRS Backlog Results in Some Taxpayers Threatened With Fines, Property Seizure for Paid Taxes
A backlog of processing from the IRS has caused a number of Colorado taxpayers to receive menacing letters that threaten them with fines, penalties and property seizure—despite the fact that they paid their 2019 taxes.
According to reports from multiple accountants in the state, dozens of taxpayers have received false delinquency notices due to slow processing from the agency.
William Fraser, a certified public account (CPA) in Denver, told CBS4 that roughly 30 of his clients have been targeted, and are now "frightened" that the IRS is coming after their assets.
"They don't understand why the government, the IRS, would be chasing after them when they've paid their taxes," he said.
Tom Conradt, a Denver tax attorney, added that "easily 50 of our clients made payments but were not credited. They're freaked out and very scared."
"It's a giant backlog," he told CBS4. "Systemic exacerbated by COVID. They are so incredibly backlogged."
The letters appear to be coming to taxpayers due to problems associated with the coronavirus pandemic, along with outdated technology, slashed budgets and understaffing within the agency.
IRS spokesperson Raphael Tulino told the news agency that the pandemic "put us behind the 8 ball," and asked taxpayers to be patient.
"IRS is committed to working with taxpayers as we navigate tax administration in and through a COVID environment," Tulino said.
"Although there are still some limited service delays and timing issues, if you get a letter or notice from IRS please respond to it and consider IRS is flexible and will work with you based on your complete set of facts and circumstances."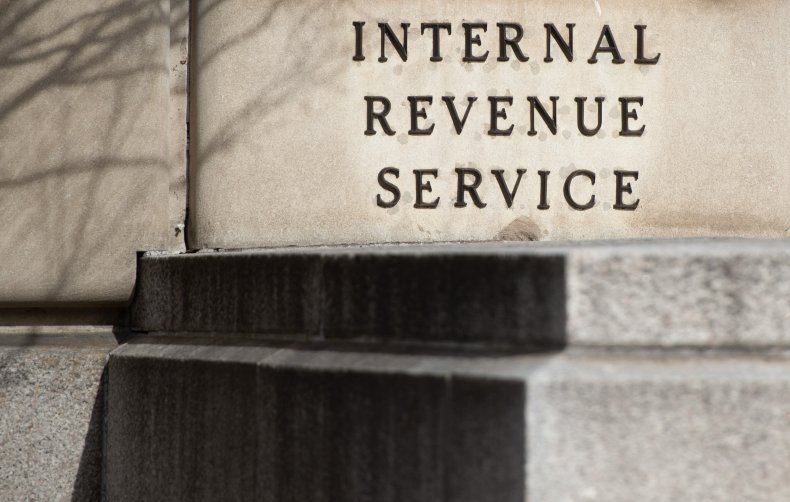 When the pandemic first hit in 2020, the IRS sent nearly 60,000 employees to work from home, and more than 500 agency offices were shut down.
In January, the agency announced that, due to setbacks brought forth by the pandemic, it would be delaying the opening of 2021 tax season from its typical start in late January until February 12.
"Given the pandemic, this is one of the nation's most important filing seasons ever. This start date will ensure that people get their needed tax refunds quickly while also making sure they receive any remaining stimulus payments they are eligible for as quickly as possible," IRS Commissioner Chuck Rettig said.
The agency has also come under fire in recent months for glitches it encountered while sending out coronavirus stimulus payments to Americans.
Last month, the IRS mistakenly sent more than 109,000 Americans a letter saying that it was offsetting their stimulus payments, The Washington Post reported, because of a possible federal debt they owed 14 years ago.
In December, the agency was criticized for accidentally sending millions of dollars worth of stimulus payments to foreign workers living in more than 150 countries.
According to CBS4, Fraser has been telling his clients not to worry about the agency's mistakes, but cautioned that it could take them upwards of six months to fix.
"They will get around to this, they will get it fixed," the CPA said. "They will get your account straightened out, they will remove the interest and penalties."
Newsweek contacted the IRS for additional comment, but did not hear back in time for publication.