IRS 'Operation Hidden Treasure' Looks to Do Some Bitcoin Mining of Its Own
Cryptocurrencies, criticized by some as detached from the real world and floating in the ether, are nevertheless tethered to reality through taxes.
In general, Bitcoin is treated like other appreciating assets, but the cryptocurrency's distinctive attributes create pitfalls for the unwary.
"As with many taxes, the devil is in the details," Kell Canty, founder of CEO of Verady, developer of the Ledgible CryptoAsset Tax and Accounting platform, told Newsweek.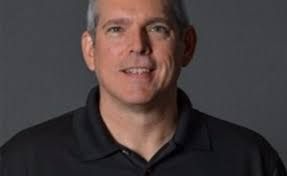 Kell Canty, CEO, Verady (Photo Provided).
"Tax on 'forks' and 'airdrops' where a new asset is simply given to the crypto holder— sometimes without their knowledge—will have income tax obligations," he said. "Some crypto activities such as decentralized finance, staking and others are new with little guidance, support, or reporting."
Operation Hidden Treasure, a joint effort of the Internal Revenue Service's civil office of fraud enforcement and its criminal unit, will review blockchain transactions to ferret out possible tax evasion or misreporting.
IRS agents will train with European Union Agency for Law Enforcement Cooperation, known as Europol, as part of the stepped-up tax enforcement efforts aimed at cryptocurrencies.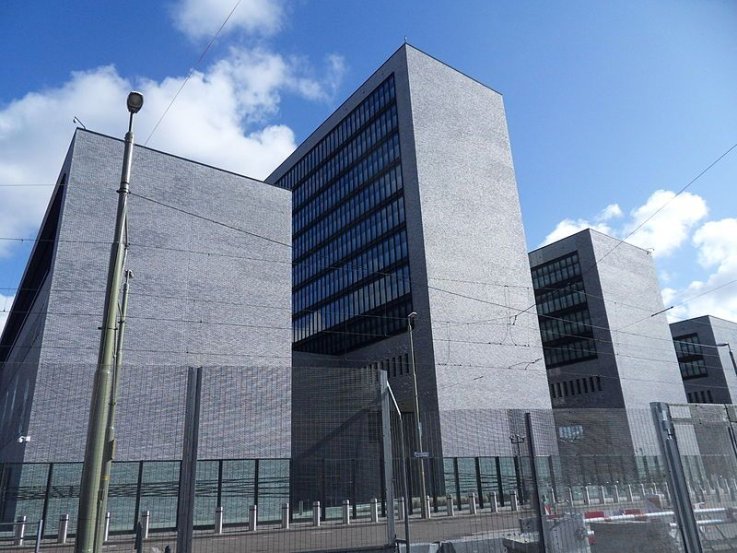 The buildings of Europol at The Hague, Netherlands.
JurgenNL
Some fear that Bitcoin is used to fund illegal activities and that investigators don't have full legal authority to track its use.
"People seem to think that since analytical tools weren't available in the early days of crypto and their name is not on the blockchain, then it isn't trackable," Canty said. "Also, IRS guidance and compliance priorities haven't been high in the past due to the newness and small size of the crypto market."
But the crypto market has come of age, and Bitcoin's $1 trillion market cap apparently caught the IRS's eye. Canty said the IRS relies on existing accounting tools and subpoena power when necessary to track suspicious crypto activity.
"The IRS has made crypto tax a top priority as shown by the Operation Hidden Treasure initiative and training all their agents on 'virtual currency', which is the name the agency uses for crypto assets," he said.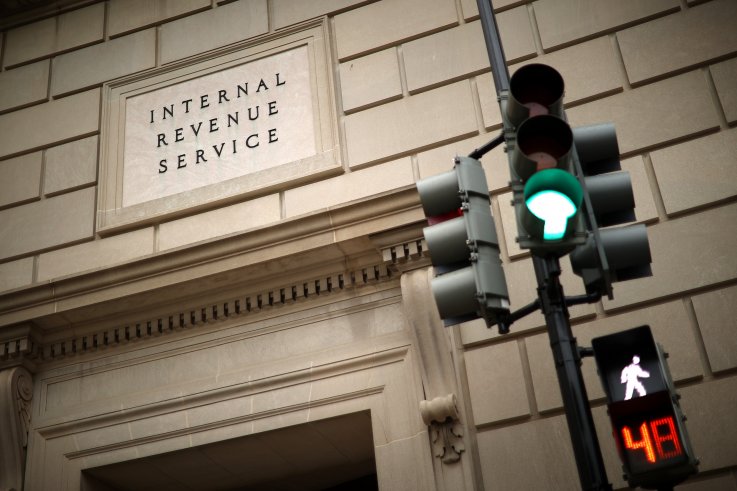 The Internal Revenue Service headquarters building on April 27, 2020 in the Federal Triangle section of Washington, D.C.
Chip Somodevilla/Getty Images
He said the IRS required Coinbase, a major Bitcoin exchange, to prepare a report on cryptocurrency holders and their transactions.
"Analytics make crypto the most transparent and trackable asset ever invented," Canty said.
However, the devilish details could create problems for the unwary who make every effort to comply with the tax code.
"Also, taxable events can be surprising with crypto assets," he said.
"For example, making a payment in Bitcoin to buy an item such as a car is taxable," Canty said. "People are not used to reporting taxes when they make a purchase, but the rules mandate it with Bitcoin and other cryptos."
This requires anyone using Bitcoin to keep accurate records.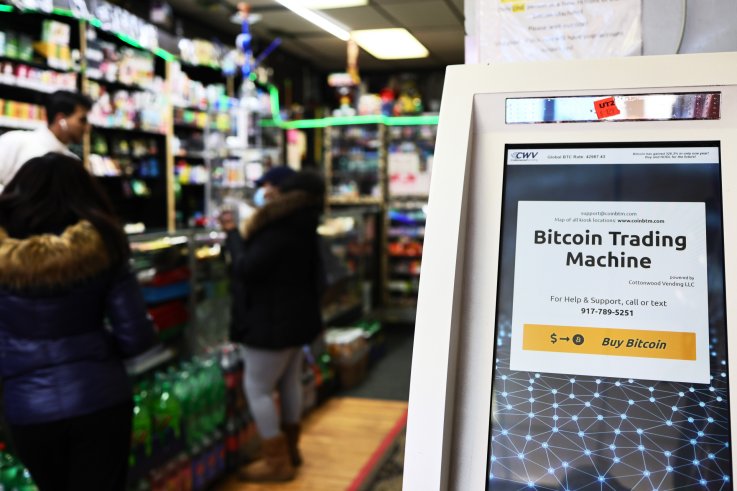 NEW YORK, NEW YORK - FEBRUARY 08: A bitcoin ATM is seen inside the Big Apple Tobacco Shop on February 08, 2021 in New York City.
Michael M. Santiago/Getty Images
"Another difference faced by taxpayers is getting data for taxes," he said. "Taxpayers have to track all their transactions and figure out any income, gifts, gains and losses."
Of course, the IRS has a form for everything, and cryptocurrency holders must use the right form when filing their taxes.
"There are several types of (Form) 1099," Canty said, "and the vast majority of crypto exchanges report a 1099-K showing just activity—not tax information. The 1099-K cannot be used for tax reporting purposes, and that's confusing to taxpayers."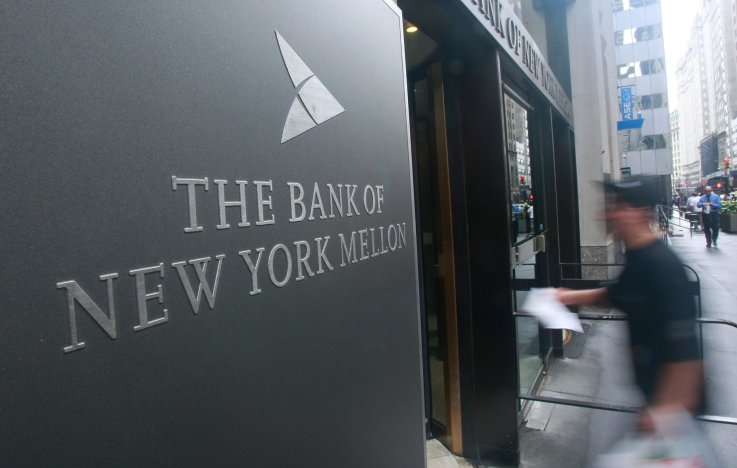 Bank of New York Mellon Corp. headquarters is seen June 9, 2009 in New York City.
Mario Tama/Getty
Coinbase Global is expected to launch an IPO soon. The company has about 43 million accounts and may be valued at about $100 billion. Major companies, including Tesla and MicroStrategy, have invested millions in Bitcoin.
Bank of New York Mellon, the nation's oldest bank, allows major investors to safely park their cryptocurrency holdings. Mastercard and PayPal have added Bitcoin to their payment systems.
"Bitcoin investors used to be mainly a niche community," Canty said. "Now, they come from all over the world and all walks of life."
Market Pulse
Mortgage rates are rising after about a year of record lows.
The average 30-year mortgage rate increased to 3.05% this week, the Federal Home Loan Mortgage Corporation, known as Freddie Mac, reported.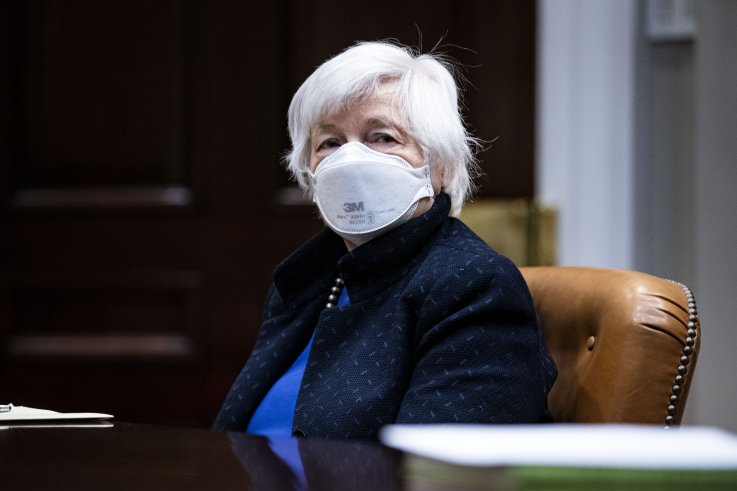 Treasury Secretary Janet Yellen reiterated her belief that concerns about inflation are likely unwarranted on Monday. In the photograph above, Yellen listens during a meeting with President Joe Biden in the Roosevelt Room of the White House on March 5, 2021 in Washington, D.C.
Al Drago/Pool/Getty Images
Mortgage rates reflect yield on the 10-year U.S. Treasury bond.
The yield, or interest paid, has been increasing due to inflation fears raised by increased government spending, including the $1.9 trillion stimulus package recently signed into law, and stronger economic growth as the COVID-19 lockdown eases.
The higher rates are likely to reduce the number of homeowners seeking to refinance.
The basic calculation for anyone who wants to refinance: Determine the difference between the current mortgage rate and possible savings from refinancing.
Then ask yourself: How long do I plan to stay in the house, and how long will it take for me to recoup the refinancing fees?
—