IRS Won't Use Facial Recognition for Taxpayers After Lawmakers Object
The Internal Revenue Service (IRS) announced Monday that it will transition away from the use of facial recognition after a number of Democratic lawmakers objected to it.
The decision comes after Representative Ted Lieu posted a letter on Twitter to IRS Commissioner Charles Rettig urging him to halt the IRS's plan to use facial recognition through the third-party company ID.me, saying it could put Americans' information at risk to cyberattacks. Lieu and fellow Representatives Pramila Jayapal, Yvette D. Clarke and Anna G. Eshoo all signed the letter.
The IRS said it will discontinue using third-party services for facial recognition used to help authenticate people making new accounts online. The authentication involves users uploading their ID and submitting a selfie or video chatting with an agent, CBS News reported. The agency had announced the use of ID.me's facial recognition back in November, which gave rise to concerns over the privacy of personal information.
In their letter, the lawmakers express concern about potential racial bias in the IRS system, stating that "the accuracy and bias issues of face recognition systems disproportionately impact people of color." The letter cites a 2019 study from the National Institute of Standards and Technology that showed one-to-one matching algorithms "saw higher rates of false positives for Asian and African American faces" compared to white faces.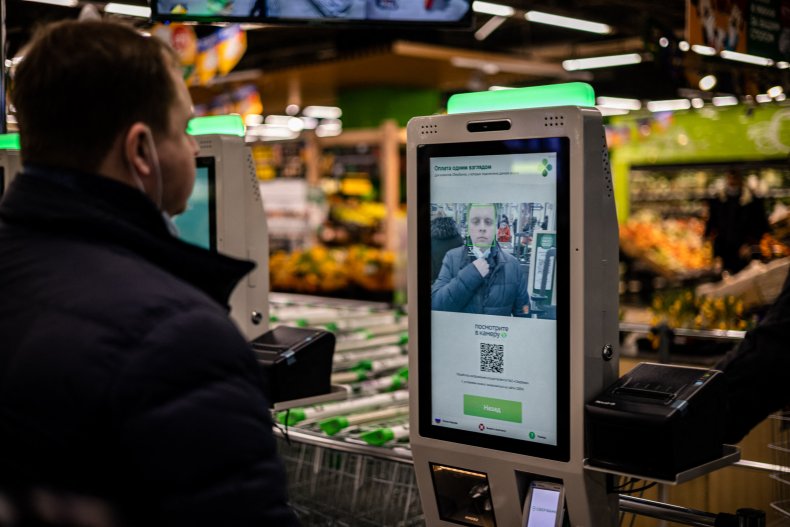 The lawmakers pointed out that the company has said repeatedly that it does not use one-to-many facial recognition, where a facial image is compared to a mass database and is more prone to error and is more invasive. However, the company's CEO said ID.me does use one-to-many facial recognition.
They also questioned how Americans with no internet access will use IRS resources, what defenses are in place to prevent the facial recognition data to be used for anything other than logging, and what the review process was to ensure ID.me's mass database did not pose a risk of a data breach.
ID.me pointed Newsweek to the IRS when contacted for comment.
The IRS said it would create an additional online authentication process that will not have facial recognition. The department will "continue to work with its cross-government partners to develop authentication methods that protect taxpayer data and ensure broad access to online tools."
Rettig said in a statement: "The IRS takes taxpayer privacy and security seriously, and we understand the concerns that have been raised. Everyone should feel comfortable with how their personal information is secured, and we are quickly pursuing short-term options that do not involve facial recognition."
Update 02/07/22, 7:14 p.m. ET: This article was updated with further information and a response from ID.me.