How 'Orphan: First Kill' Made 23-Year-Old Isabelle Fuhrman Look Like a Kid
These boots were made for walking—and for nightmare-inducing optical illusions.
In Orphan: First Kill, which opens August 19, Isabelle Fuhrman, now 25, reprises her role as the titular homicidal-but-cute-as-a-button kiddo—who turns out to be a grown woman—Esther, first seen in the 2009 movie Orphan. While shooting the first film, Fuhrman was 10 going on 11. While shooting the recent movie—a prequel—Fuhrman was 23. So, that brings up an interesting question: How?!?
"We did a lot of forced perspective and camera tricks and lighting tricks," Fuhrman told Newsweek. "Then there were so many trial-and-error things. We made this little wheelchair thing for me to walk in, but it didn't work because it didn't look like I was walking. And then we tried these boots that Julia [Stiles] and Rossif [Sutherland] and Matthew [Finian] would wear that were these giant Gene Simmons boots, like huge ones that were all ridiculous looking because where do you get shoes with that high of a platform? They have fringe and they're bedazzled, it's hilarious."
She added, "And then I would be squatting as well in scenes that I would have with them."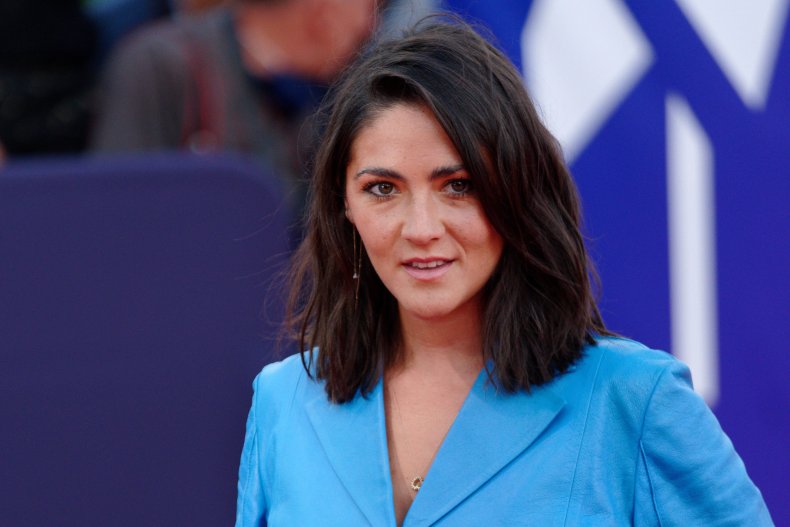 Fuhrman credits her body doubles, Kennedy Irwin and Sadie Lee, for pulling off the real magic. "These two wonderful young actresses came every single day and were working on the movie just as much as I was," said Fuhrman. "And we really co-developed Esther's walk and mannerisms in this movie....And I remember constantly pinching myself, like, 'How was I their age when I did the first one? How was I their age?!?' But I felt really lucky to have them there because it was a constant reminder to be the kid."
As for developing Esther's emotional side, that part all fell to the grown-up actress.
"That took a lot of revisiting the first movie, a lot of reading my...notes that I had written about Esther when I was 10 and really kind of putting myself back in those shoes," she said. "And remembering where I was coming from when I was making the decisions as an actress as Esther when I was 10 and when I was 23...and figuring out how to marry them because I felt like that was the only way I could discover her."
One surprise fans of the first movie could be in for: feeling empathy for Esther. "That was intentional," Fuhrman told Newsweek. "There was a lot of conversation that [director William Brent Bell] and I had about how fun it would be to play with the fact that we can have fun with Esther now because we know her secret [that she's an adult]. She's not as much of an enigma, we're not trying to figure her out....I knew that we were going to find something really special and different. We were going to be able to play so much more as Esther. And I really am excited to see the fans actually kind of root for her as well."