ISIS Affiliate 'Hatched Plot' to Kidnap Manny Pacquiao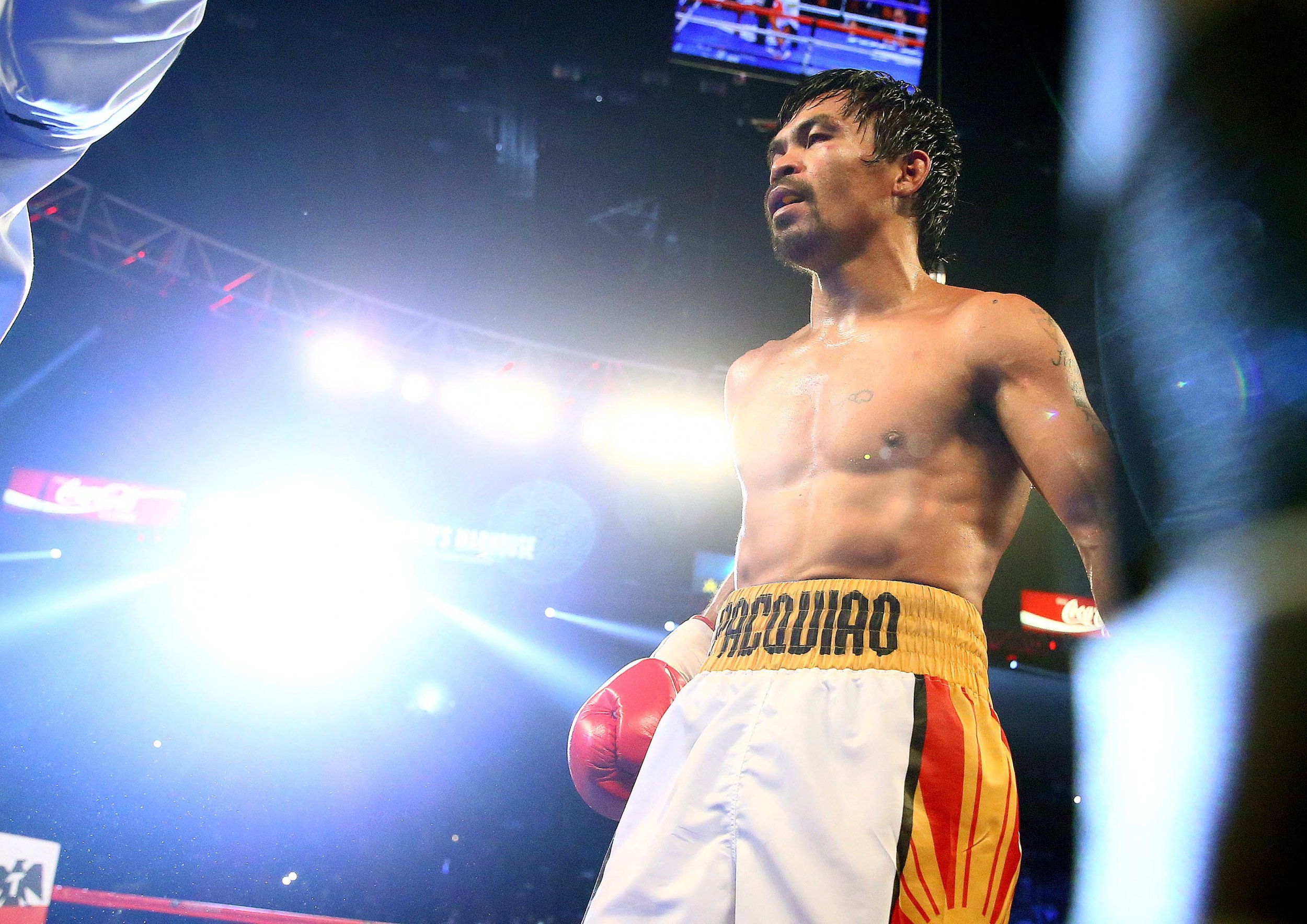 An Islamist militant group based in the Philippines that is suspected of beheading a Canadian hostage earlier this week plotted to kidnap boxing superstar Manny Pacquiao, the country's president said.
Filipino President Benigno Aquino III said the Abu Sayyaf group, which has had a number of units pledge allegiance to the Islamic State militant group (ISIS), also planned to kidnap one of Pacquiao's children and had threatened similar action to himself and his family.
"They allegedly even hatched plots to kidnap Manny Pacquiao or one of his children, as well as my sister Kris or one of her children, with the plan to use them in bargaining for the release of their cohorts," Aquino said on Wednesday. "Threats against my own life have been investigated."
Aquino's sister is a famous actress in the country and the president said that the plots had been uncovered by authorities, who he added had been successful in significantly reducing the group's threat in the country.
The group beheaded Canadian national John Ridsdel on Monday after a ransom deadline passed. It had threatened to behead one of four hostages if $8 million was not paid to the group. Ridsdel's head was found dropped on a street in the town of Jolo in the southern Sulu province.
Canadian Prime Minister Justin Trudeau called it an "act of cold-blooded murder" by a group that his country would now "pursue." As well as Ridsdel, the Abu Sayyaf is currently holding another Canadian national, a Norwegian male and a Filipina female.
The militant organization, established in 1991 by former members of the Philippine Muslim rebel group the Moro National Liberation Front (MNLF), is battling to create an Islamic state in the country's southern regions. It has carried out a number of attacks against Philippine authorities, civilians and foreign nationals.
It carried out the worst-ever extremist attack in Filipino history, the 2004 Superferry 14 bombing that left 116 people dead. Three of its units, including its leader Isnilon Hapilon, have pledged allegiance to ISIS since the rise of the group and the creation of its caliphate in Iraq and Syria in June 2014.
Manny Pacquiao is the Philippines' biggest export, rising to fame in his career as an elite boxer, who earned some $125 million just for his super fight with undefeated Floyd Mayweather in 2015. As he nears retirement, he has pledged to move into Philippine politics, attempting to become a senator in his home country in May elections. He already serves as a congressman and may have future ambitions to launch a presidential run in the country where he is worshipped by millions.