Who Are the Filipino Militant Group Abu Sayyaf?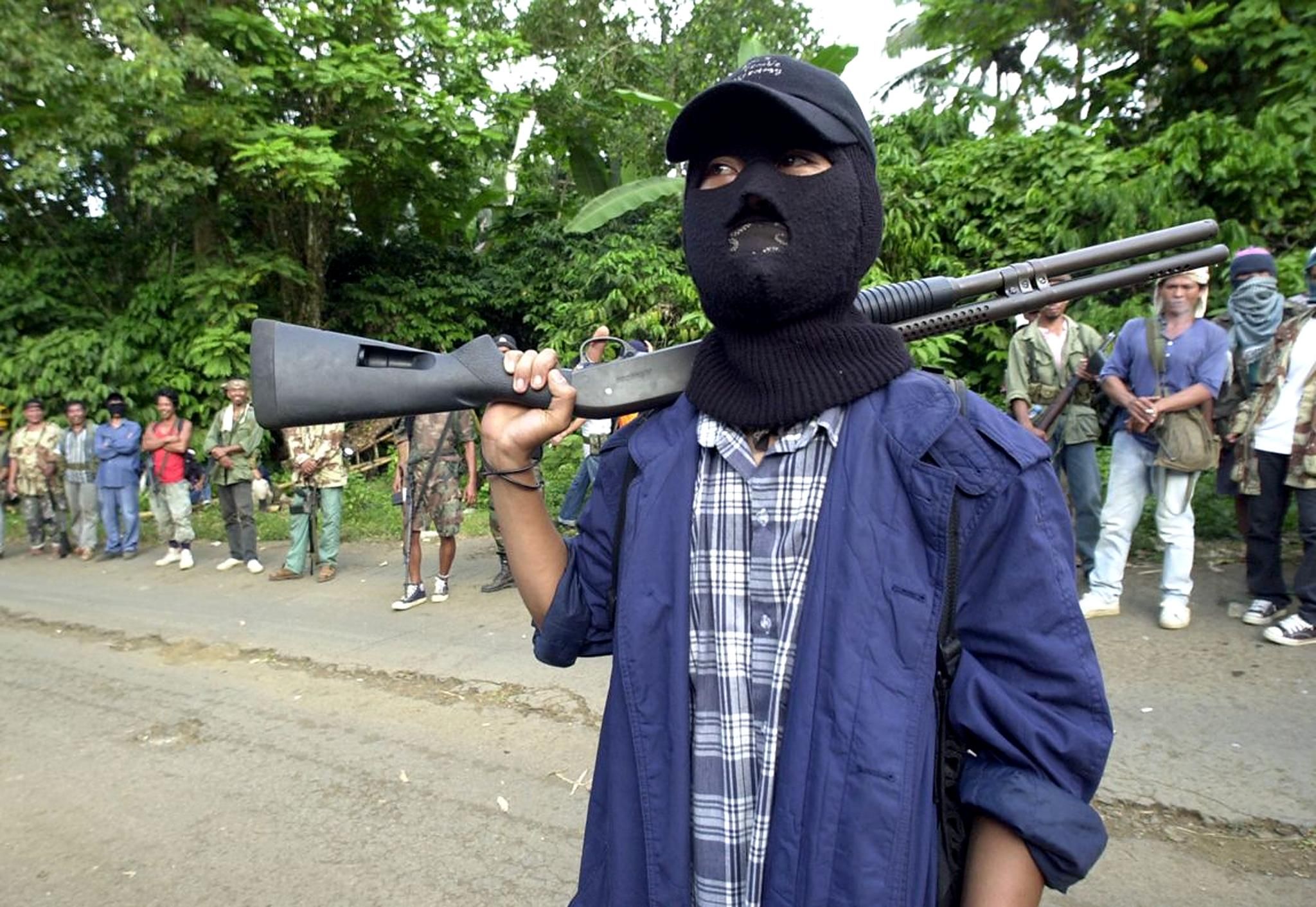 On Monday, Filipino authorities discovered the severed head of a Canadian hostage, John Ridsdel, in a plastic bag dumped on a road in the town of Jolo in Sulu province. Last September, the country's most prominent radical Islamist militant group, Abu Sayyaf, captured the 68-year-old from Samal Island, known as Islam Garden.
It had threatened to behead Ridsdel if a large ransom, some $8 million, was not paid by an imposed deadline of 3 p.m. local time and the worst fears of the Canadian authorities were realized. Canadian Prime Minister Justin Trudeau called it an "act of cold-blooded murder" by a group that his country would now "pursue." The group holds three other hostages, another Canadian national Robert Hall, a Norwegian male and a Filipina female—fears will now grow about their fate. But what are the aims and origins of this jihadi group?
What are the group's origins?
The group is not a fully functioning and cooperating body but a series of cells in the Philippines that act under the Abu Sayyaf banner, which stands for "Father of Swordsmith" in English. The group, established in 1991 by Abdurajik Abubakar Janjalani, was created by former members of the Moro National Liberation Front (MNLF), a Muslim rebel group fighting authorities in the southern Philippines.
The group is known for carrying out violent acts against Filipino nationals and authorities but also is deeply involved in criminal activities such as extortion and drug-trafficking. It carried out the worst-ever extremist attack in Filipino history, the 2004 Superferry 14 bombing that left 116 people dead. Its ranks have dropped from more than 1,000 to around a few hundred in 2012.
Janjalani, who studied in Saudi Arabia, Libya and Syria, died in a gun battle with police in 1998 and his brother, Khadaffy, took control of the group. The group carried out a number of kidnappings for financial gain under his tenure, rather than for ideological reasons. Khadaffy also died in a gun battle in September 2006.
Current Abu Sayyaf leader Isnilon Hapilon is on the U.S. wanted list for a 2001 kidnapping of three U.S. nationals, with a $5 million bounty on his head.
Where are they based?
The group is predominantly located in the southern Philippines areas of Mindanao and the Sulu Archipelago and acts out of the islands of Jolo and Basilan. Its insurgency against authorities in the southern regions of the Philippines has seen the EU, U.S. and Canada all list Abu Sayyaf as a designated extremist organization.
Where do their allegiances lie?
The group's traditional global jihadi links lie with Al-Qaeda but since the rise of the Islamic State militant group (ISIS) in 2014, a number of the group's battalions have pledged allegiance to ISIS. In March, the Jund al Tawhid unit of Abu Sayyaf pledged allegiance to ISIS, joining two other units who had done so the month prior, according to the Long War Journal. ISIS's media arm Furat released video footage of the pledges, which included leader Isnilon Hapilon.
Experts have speculated that the group was using the brand of ISIS, which had gained global attention after the creation of its Iraqi-Syrian caliphate in June 2014, to boost its own name, rather than acting as a dedicated ISIS affiliate, such as the Sinai Province in Egypt.
What are their aims?
The separatist group's primary aim is to create a state under radical Islamic law in the southern Philippines for the Moro People, part of the country's Muslim minority group, using fear and violence to achieve its goal. But many of its acts appear to have been driven by financial gain, such as a series of kidnappings followed by ransom demands. It is unclear if the push by the group for financial reward is a bid to further its political aims or to line the pockets of the leaders of its various units. The group has also taken on the symbolic black flag of ISIS.