ISIS Carries Out Chemical Weapon Attack on Syrian Army: State TV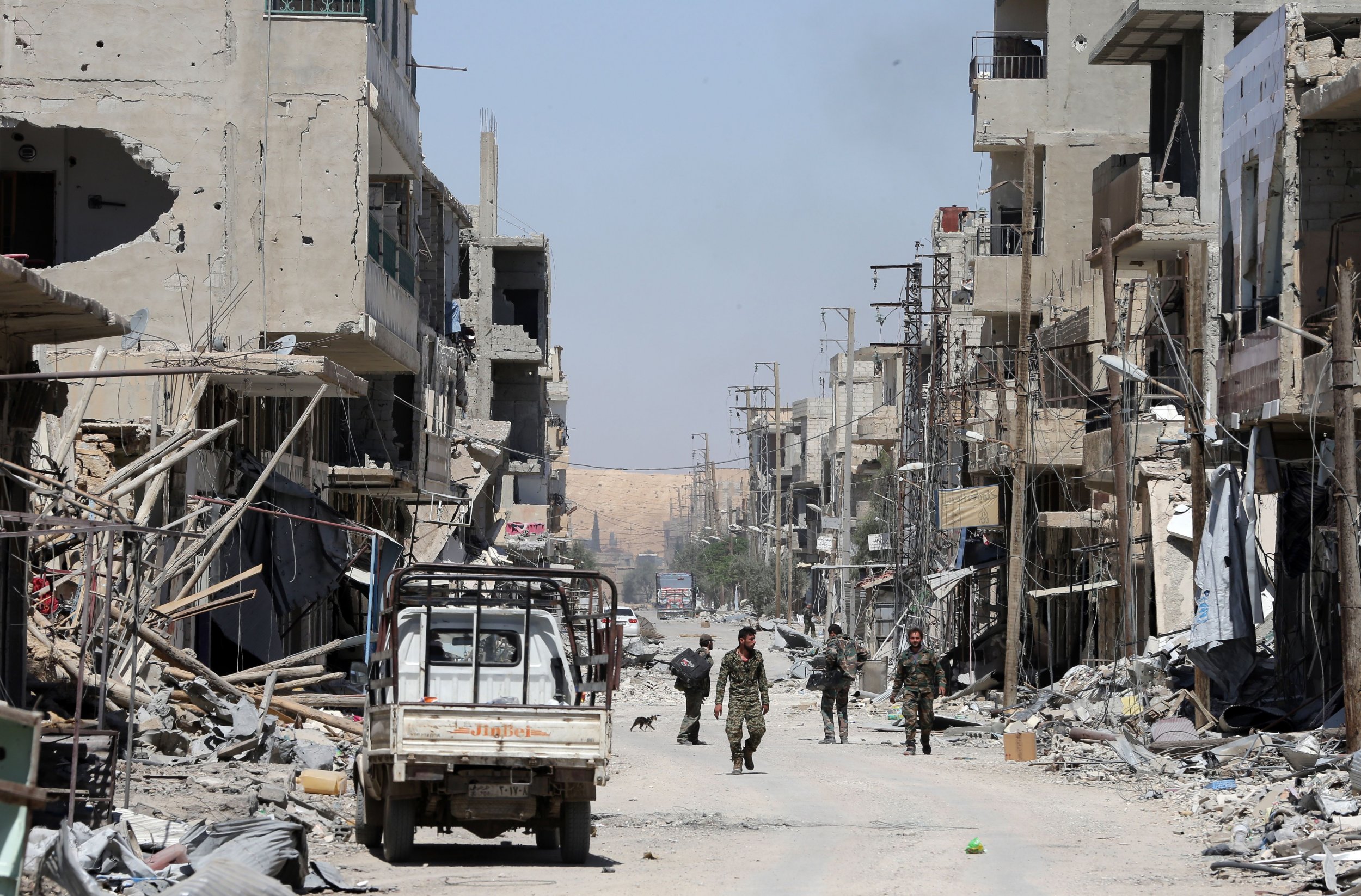 The Islamic State militant group (ISIS) has attacked the forces of Syrian President Bashar al-Assad with chemical weapons at an airbase in eastern Syria, the state news agency SANA reported late Monday.
"Daesh (ISIS) terrorists attacked Deir Ezzor military airport with rockets carrying mustard gas, causing some people to suffocate," it said, without elaborating on how many Syrian soldiers had been killed in the attack.
A statement on Syria's state-owned Ikhbariyah television station also said that the group had fired mustard gas in its bid to capture the military airbase south of Deir Ezzor city. The province is strategically important as it connects the group's fighters in Raqqa with its forces in Iraq.
ISIS has created a unit dedicated to the development of chemical weapons that consists of former Saddam-era engineers as well as foreign experts.
The militant group has previously used mustard gas and chlorine gas in weapons fired at Kurdish forces in northern Iraq and northern Syria and it has the capability to continue making small quantities of chlorine and mustard gas, according to CIA director John Brennan.
Last month, the radical Islamists conducted a gas attack on the northern Iraqi town of Taza, south of the city of Kirkuk, killing three children and wounding approximately 1,500 people. Many reported breathing problems and rashes from the agents used.
The chemical attacks have not been as deadly as the group's suicide bombings across the Middle East, but leave long-lasting physical and psychological damage.
In February, U.S. special forces captured the head of ISIS's chemical weapons unit, Sleiman Daoud al-Afari, a former chemical and biological weapons specialist at Saddam Hussein's Military Industrialization Authority, in a raid in northern Iraq.
The European Parliament released a report in December 2015 warning the European Union's member states to "prepare for the possibility" of an ISIS chemical attack on the continent.