ISIS Claims Hacking Death of Hindu Priest in Bangladesh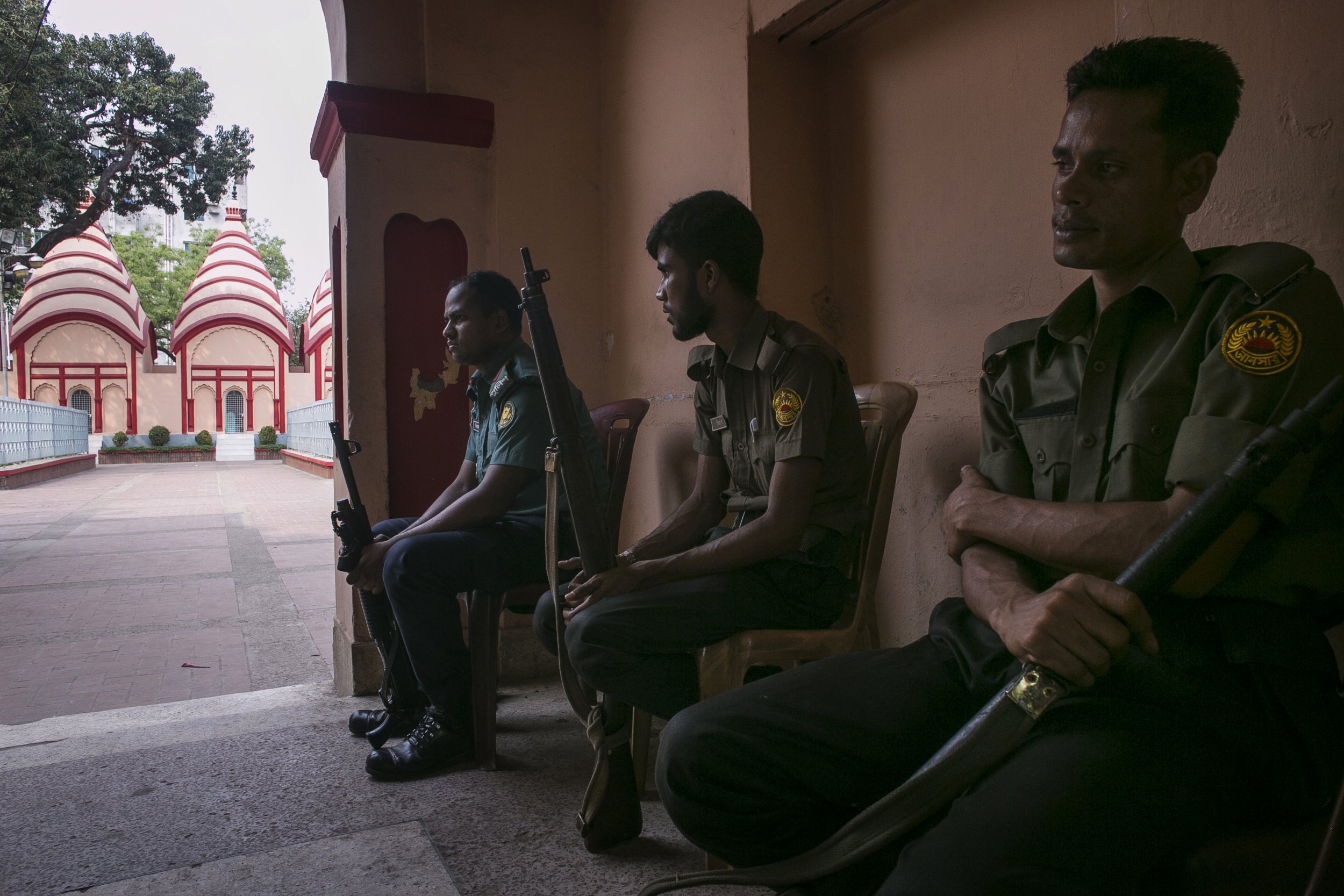 The Islamic State militant group (ISIS) claimed responsibility on Tuesday for the grisly killing of a Hindu priest in Bangladesh as a series of suspected Islamist attacks continue in the country.
In a statement, the radical Islamist group said that its "soldiers of the caliphate" were behind the hacking to death of 70-year-old Ananta Gopal Ganguly.
"God willing, the knives of Mujahedeen will continue until we cleanse Bangladesh from the wrath of polytheism," the statement read on the group's semi-official Amaq news agency.
Ganguly was traveling to his temple in the western district of Jhenaidah when three men on a motorcycle attacked him. His body was discovered in a field near the temple and his head almost completely severed from his body.
A Bangladeshi government spokesman told the BBC that ISIS militants were not behind the attack, blaming Ganguly's death and other recent attacks on domestic militants, saying that the radical Islamist group has no presence in the country.
While ISIS lacks infrastructure in many countries where it has claimed attacks, the group's rise to become the flag-bearer of the global jihad has influenced many radical Islamist lone wolves or cells within those countries. Affiliates of the group have also sprouted in several countries such as the Philippines, Afghanistan and Yemen.
The killing of Ganguly is the latest is a spate of violent attacks against figures from various sections of Bangladeshi society. On Sunday, assailants killed a Christian man at a food store in northwestern Bangladesh, while attackers killed the wife of a police chief fighting militant groups in the southeastern city of Chittagong on the same day.
Al-Qaeda, ISIS's rival in the competition to lead the global jihad, has also claimed a series of attacks in Bangladesh in the past year, including the murder of the editor of the country's only LGBT magazine, alongside his friend in March. Suspected Islamist militants have also targeted professors and secular writers.