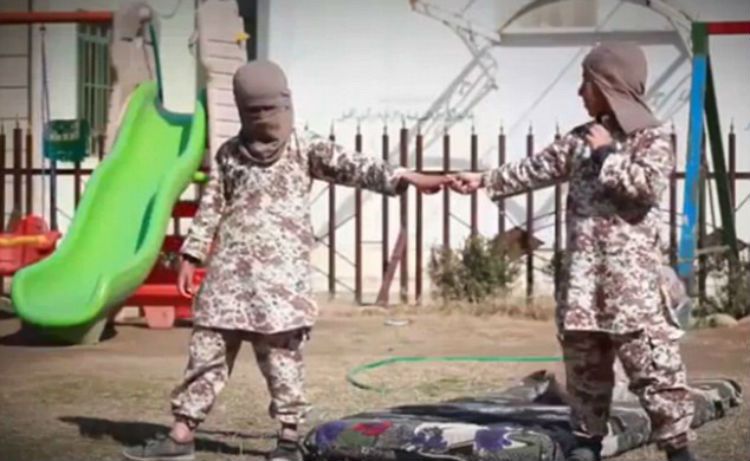 The Islamic State militant group (ISIS) has released a video that shows children being groomed to become its next generation of jihadis at an orphanage in the Iraqi city of Mosul.
With a background of Arabic prayer music, the propaganda video portrays ISIS as looking after the children, who they claim have lost their parents to "martyrdom," according to U.S.-based jihadi monitoring group SITE Intelligence.
The three-minute-long video, released by ISIS's Ninawa (Nineveh) Province in northern Iraq, shows an older militant giving the children drinks and feeding them fruit. The footage, entitled "Caring for Orphans within the Islamic State," shows the children playing with toy guns, playing on swings and dancing.
The footage then cuts to a child opening a locker at the orphanage to pull out his combat fatigues. The video proceeds to show a group of children running and doing press-ups on the command of an older ISIS militant. They do leapfrogs and back-flips holding onto swings before the video fades to black.
An ISIS member says in a voiceover on the video: "It is part of the Islamic State's duty to care for the children martyrs, that is why we have set up orphanages like this one."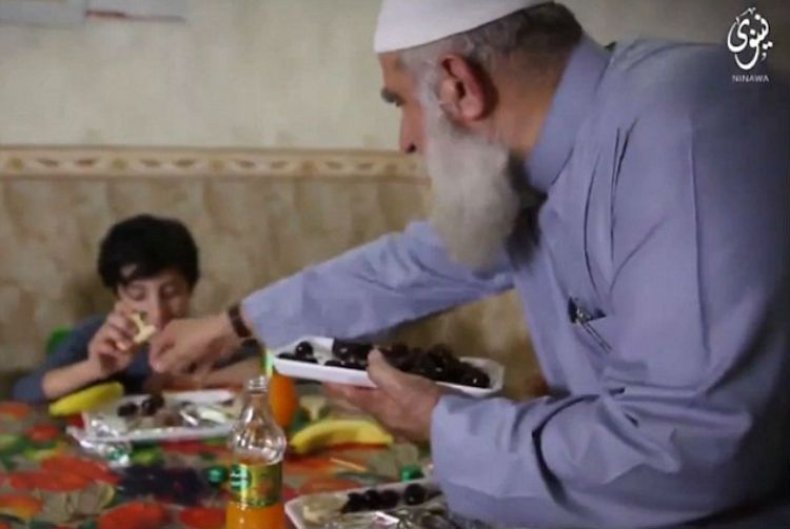 ISIS has used children in many of its gruesome propaganda videos as "Cubs of the Caliphate," aimed at Western audiences, such as children carrying out the execution of Russian spies and youths conducting suicide bombings, whether by pressing the detonator outside the vehicle with spies inside, or driving the vehicle itself.
Still, much of the group's propaganda is delivered in Arabic and aimed at Muslim populations around the world. The footage portrays ISIS as treating the populations under its control favorably and showing the caliphate in a positive light.
The radical Islamist group overran Mosul, Iraq's second-largest city, in June 2014 as it swept across northern Syria and Iraq, capturing swathes of territory in both countries.