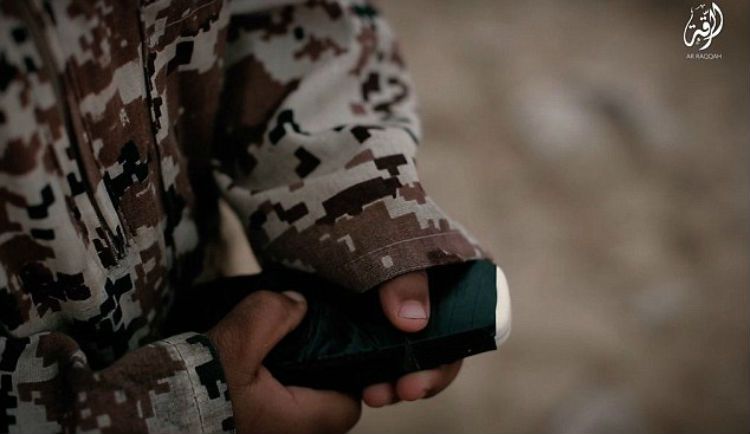 The Islamic State militant group (ISIS) released a video on Wednesday that purports to show a 4-year-old boy detonating a car bomb and killing at least three alleged spies.
Wearing camouflage and an ISIS headband, the boy, whom Newsweek is not identifying due to his age, is shown holding a detonator before he shouts "Allahu Akhbar," (God is great) as he stands next to the burning wreckage of the car he is purported to have blown up.
At least three alleged spies are shown in the vehicle, although other reports put the number at four. The eight-minute video shows them confessing, possibly under duress, to being spies.
The boy is reportedly the son of extremist Grace Khadijah Dare, originally from Lewisham in south East London, who took her son to Syria three years ago.
He is shown next to a masked militant who threatens the West and British Prime Minister David Cameron. "You will never fight us except behind fortified fortresses or behind walls," he says.
"Firstly, when you sent your spies to Syria and when you authorized for your men, thousands of miles away, to push a button to kill our brothers who lived in the West," he continues, referring to the U.K.'s decision to launch air strikes in Syria.
"So today, we're going to kill your spies the same way they helped you kill our brothers. So prepare your army and gather your nations for we too are preparing our army."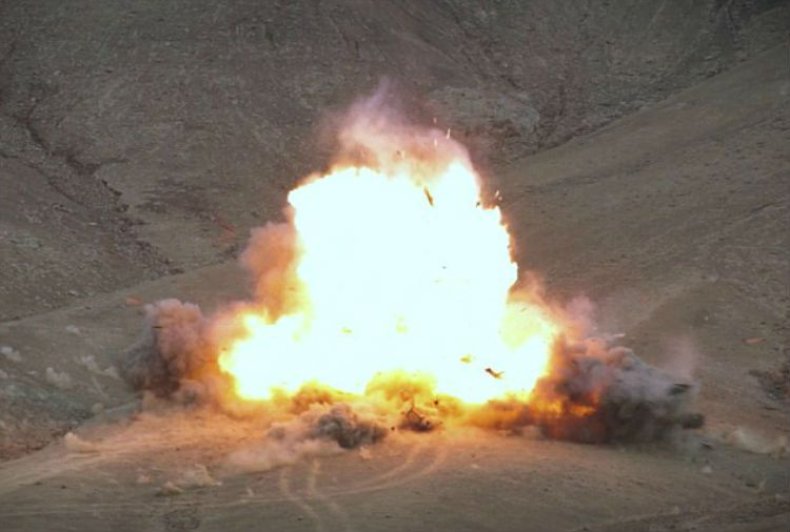 This seems to be the second time the boy has appeared in ISIS propaganda. When he was featured in a video last month that claimed to show the deaths of five suspected spies, his grandfather in London, Sunday Dare, identified him, saying: "He doesn't know anything. He's a small boy. They are just using him as a shield."
The group continues to find new ways to shock with its online propaganda and the use of the young British national is an attempt to demonstrate the group's new levels of brutality.
While child executioners, known by the group as "Cubs of the Caliphate", have been used in ISIS propaganda before this appears to be the first instance in which a child is used to detonate a car bomb.