ISIS Confirms Death of Minister of War Omar 'The Chechen' Al-Shishani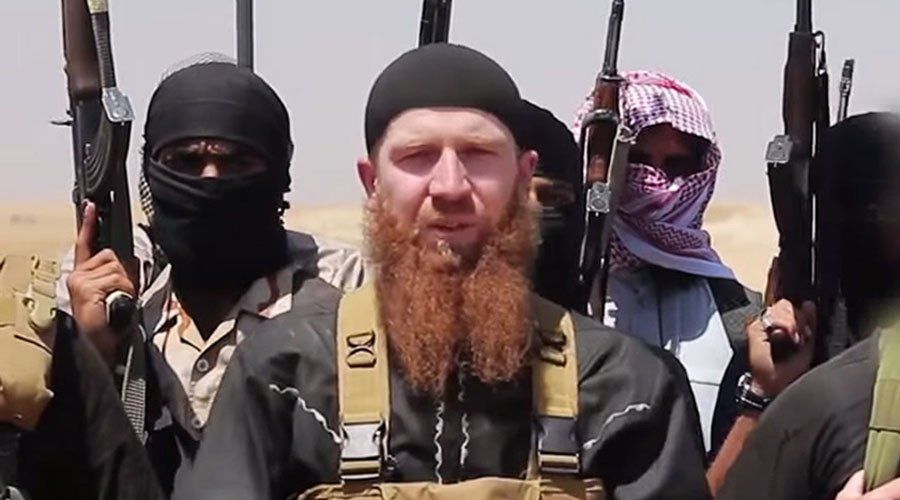 A news agency affiliated to the Islamic State militant group (ISIS) confirmed on Wednesday the death of the group's Minister of War Abu Omar Al-Shishani in combat south of Mosul.
The Georgian national, known as "Omar the Chechen," famous for his long ginger beard, was one of the most-wanted ISIS militants, with the U.S. government placing a $5 million bounty on his head. Amaq news agency said that he was killed in clashes in the Iraqi city of Shirqat.
In March, the U.K.-based Syrian Observatory for Human Rights (SOHR) reported that Shishani had been severely injured in a U.S.-led coalition air strike in Syria. The Pentagon said he had likely been killed in the strike but this is the first time that one of the group's official channels has commented on his status.
Rami Abdelrahman, the head of SOHR, told Reuters that Shishani had died in the eastern Syrian countryside after the March strike, with ISIS delaying the announcement to give themselves more time to find a replacement for one of their top officials. "I confirmed from the doctor who went to see him," he said.
Shishani, whose real name was Tarkhan Tayumurazovich Batirashvili, was in charge of the group's attacks on enemy forces and the defense of the self-proclaimed caliphate, which has continued to dwindle after a series of losses in both Iraq and Syria.
It is believed that Shishani was in charge of some 1,000 foreign fighters and a prison where foreign hostages were held captive.
The jihadi, born to a Christian father and a Muslim mother in 1986 in Georgia, was a close aide to ISIS leader Abu Bakr al-Baghdadi and his death will deal a severe blow to the group's capabilities and organization on the battlefield. He served in Georgia's military from 2006 for several years, fighting against Russian troops in the 2008 Russia-Georgia War.
The military discharged him for medical reasons and he went on to take up arms in Syria after becoming increasingly radicalized at home in Georgia. Shishani translates as "The Chechen" in Arabic but some social media users had referred to him as "Tarkhan the Rodent."