ISIS War Chief Omar The Chechen is 'Clinically Dead': SOHR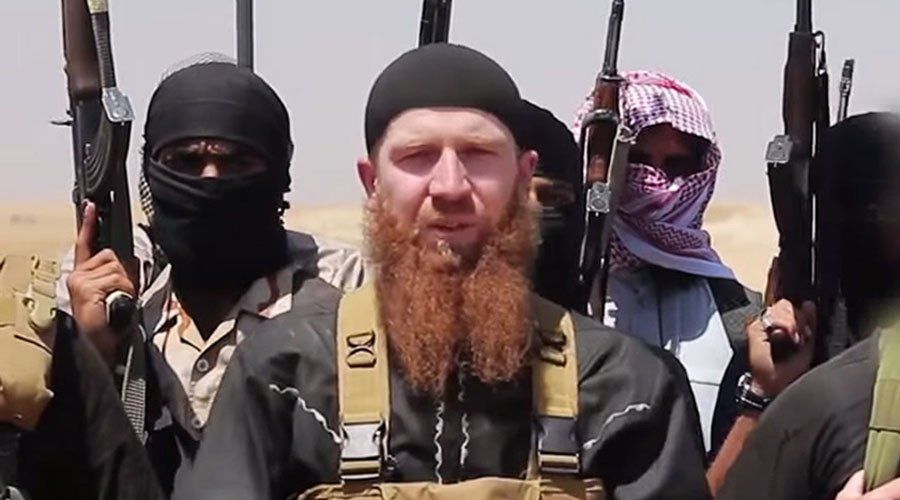 The minister of war for the Islamic State militant group (ISIS), Abu Omar al-Shishani, also known as Omar the Chechen, is "clinically dead" following a U.S.-led coalition air strike in northern Syria last week, a group that monitors the conflict in Syria said on Sunday.
The Pentagon confirmed that it had targeted Shishani in a strike last week near the northeastern Syrian town of Shaddadi but it could not confirm that he had been killed. At the time, the Syrian Observatory for Human Rights (SOHR), which relies on a network of sources and activists on the ground for its information, said that "he did not die" in the strike.
On Sunday, the U.K.-based monitoring group said that the red-bearded general is in hospital after being transferred to Raqqa, Syria.
"Shishani is not able to breathe on his own and is using machines," SOHR head Rami Abdulrahman told AFP news agency. "He has been clinically dead for several days."
Shishani, whose real name is Tarkhan Tayumurazovich Batirashvili, is one of the most wanted ISIS members, with Washington placing a $5 million bounty on his head due to his importance to the group's military campaign.
ISIS leader Abu Bakr al-Baghdadi tasked the Georgian national with directing the radical Islamist group's attacks against opposing forces and its defense of the territory it currently holds in its self-proclaimed caliphate in Iraq and Syria.
In this role, Shishani oversaw recruitment from the Caucasus regions, directing 1,000 foreign fighters, and was suspected of running a prison where foreign hostages had been held.
His death was initially falsely confirmed by U.S. officials who said it was "likely" that he had been killed in the strike. Still, the latest information from SOHR suggests that even if Shishani is to survive, he may no longer have the physical capacity to lead or partake in ISIS's battlefield operations.