ISIS Whistleblower Leaks Identities of 22,000 Jihadi Recruits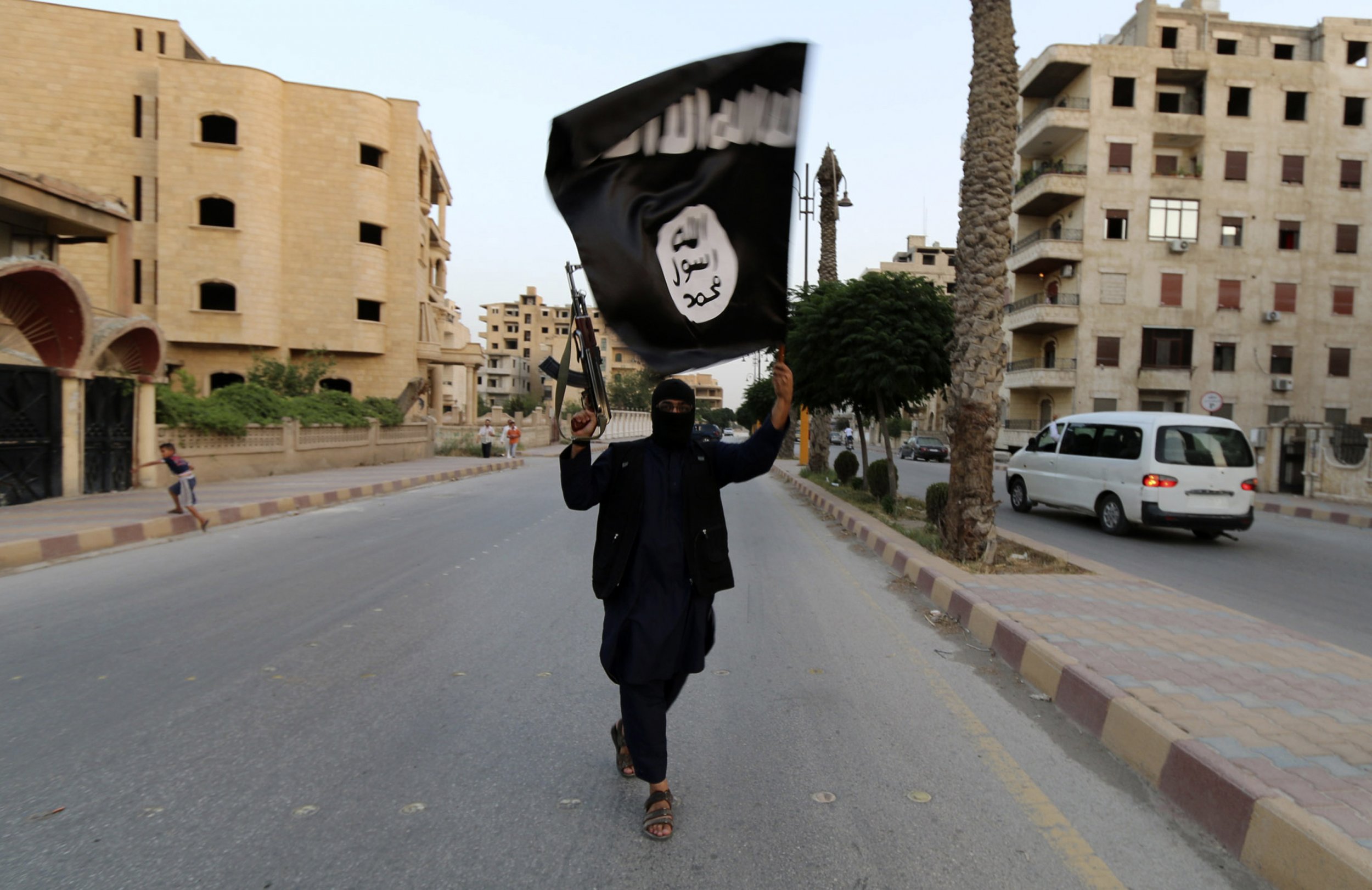 An ISIS whistleblower has leaked a cache of 22,000 identities of Islamic State militant group (ISIS) jihadis after becoming disillusioned with the group's direction.
The documents, collected at the end of 2013, reveal that the radical Islamist group makes recruits complete a questionnaire, before they can be inducted into its ranks. The documents include the names, addresses, telephone numbers and family contacts of the militants.
Applicants are also asked to state their preferred "role" within the extremist network, with positions ranging from suicide bomber to foot soldier.
Sky News said Wednesday that it had obtained the documents from a memory stick stolen by the whistleblower, who calls himself Abu Hamed, from the head of ISIS's internal security police. The unnamed leader rarely parted company with the lucrative drive, Hamed said.
The former jihadi became disenfranchised with the group's leadership after it was taken over by Iraqi Baathists linked to Saddam Hussein, rather than following pure Islamic ideals. When asked if the treasure trove of files would bring down the group, he said: "God willing".
Analysts say that this latest release shows that the militant group is seeking to emulate the structures of state governance.
"Islamic State are trying to take on the trappings of a pseudo-state. They are sort of aping the regulatory processes that a government might adopt. It's part of Islamic State's effort to present itself as a legitimate state," says Jordan Perry, MENA analyst at global risk analytics consultancy Verisk Maplecroft.
"It does show a relatively sophisticated method of recruitment and does fly in the face of the allegations that IS are purely an outfit of mad men and irrational actors."
The documents reveal ISIS membership spans at least 51 countries, including 16 fighters from Britain, such as ISIS's chief hacker Junaid Hussain, four from the U.S. and six from Canada. Although many of those listed are already believed to be dead or killed, some, reportedly, had not been previously identified.
Despite the deaths of some of the jihadis and the outdated nature of the documents, this information will go some way to assisting Western intelligence services in preventing further extremist attacks such as November's Paris attacks that left 130 people dead. But Perry says that it could have the opposite effect of bolstering the group's image as a powerful and attractive entity.
"From Islamic State's perspective, I think it is quite a propaganda coup. There are Westerners on that list who previously weren't detected by security forces," he adds.
"In a way, it will reinforce that Islamic State's appeal is pretty broad and includes people from all walks of life, both from the Middle East, the West and elsewhere. It will reinforce the reach that the Islamic State has, and that's something intelligence services fear."