ISIS Holding Civilians Hostage in Fallujah As Iraqi Forces Close In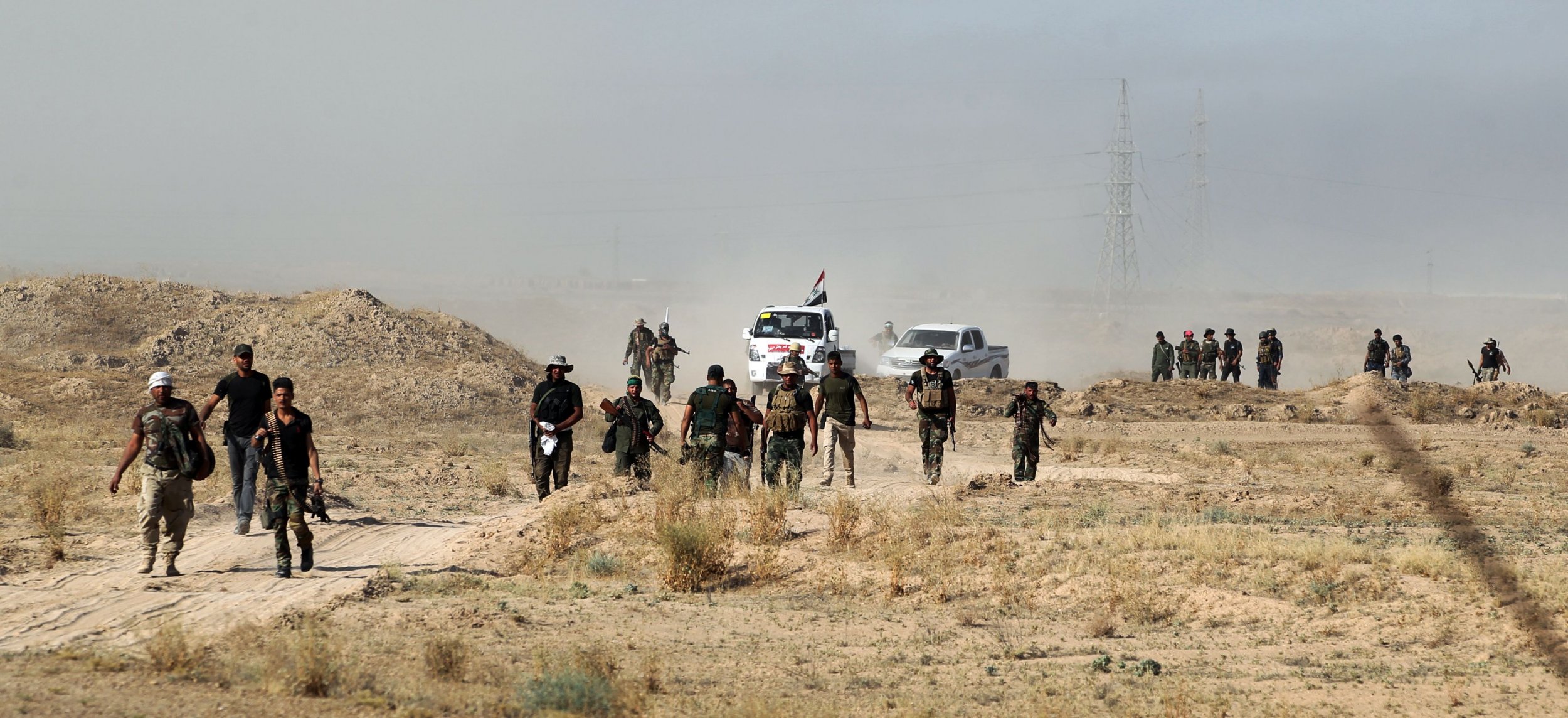 The Islamic State militant group (ISIS) is preventing civilians from leaving the besieged western Iraqi city of Fallujah as the country's security forces advance on the radical Islamist stronghold, the U.N. said on Thursday.
The group has laid booby traps in and around the city in preparation for the fight against the Iraqi forces and has imposed a curfew on the city's residents. ISIS captured Fallujah in January 2015 and the city represents the group's second-largest stronghold in Iraq.
"We are receiving distressing reports of civilians trapped inside Fallujah who are desperate to escape to safety, but can't," Lise Grande, the U.N.'s humanitarian coordinator for Iraq, said in a statement.
She added that only 800 people "mostly from outlying areas" have been able to flee the city since Sunday, when the Iraqi advance began, out of tens of thousands of trapped civilians.
Grande detailed the unfolding and deteriorating humanitarian situation in the city under ISIS rule, with families cut off from medicine, food and safe water.
"Some families report having to walk for hours under harrowing conditions to reach safety. People trapped in the city centre are thought to be most at risk—unable to flee," she added. "Food supplies are limited and tightly controlled. Medicines are exhausted and many families have no choice but to rely on dirty and unsafe water sources."
The U.N. is attempting to establish humanitarian corridors with the Iraqi authorities but they are yet to be implemented as the offensive continues.
Meanwhile, Iraqi Prime Minister Haider al-Abadi called on Shiite protesters angry at perceived corruption in the Iraqi government to postpone their Friday rally in Baghdad so the military can concentrate on retaking Fallujah from ISIS.
To ensure the security of the protesters from militant attacks, Iraqi security forces protect the city's Green Zone and in the last month demonstrators have breached the country's parliament and government offices in the city's political center.
"All our security forces are preoccupied with liberating Fallujah and nearby areas, and imposing pressure on them in Baghdad and other provinces to protect the demonstrations will affect this issue (the Fallujah offensive)," Abadi said on a visit to Fallujah.