Report: ISIS Imposes 24 Hour Deadline for Japanese Hostage Swap, Threatens Jordanian Pilot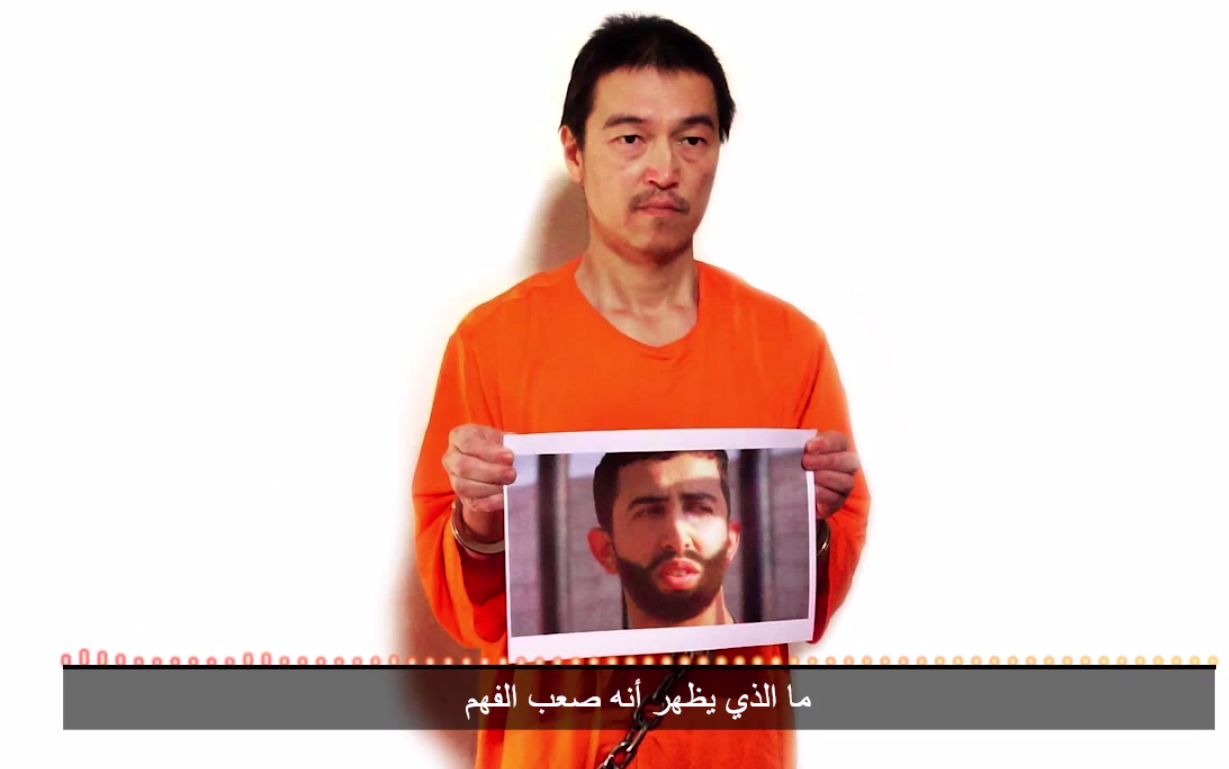 Updated | A new video purportedly released by the Islamic State (ISIS) shows a still image of Japanese hostage Kenji Goto Jogo discussing his fate.
On Saturday, Goto appeared in another video, now authenticated, in which ISIS offered a prisoner swap. They demanded Sajida al-Rishawi, a woman who attempted to suicide bomb a hotel on behalf of Al-Qaeda, be released. She is currently held prisoner in Jordan where she faces execution.
In the newest video, Goto holds a still image of a man ISIS claims to be a Jordanian pilot and threatens his life if the hostage swap does not go through. The pilot is believed to be Muadh al-Kasasbeh. Al-Kasasbeh is a 26-year-old pilot captured by ISIS after he ejected from his F-16 jet during a crash in December. Al-Kasasbeh is a Muslim and many have called for ISIS to release him based on his faith.
"I have been told this is my last message, and I have also been told that the barrier of extracting my freedom is just the Jordanian government delaying the government of Sajida. Time is now running very short. It is me for her, what seems to be so difficult to understand?" Goto says. Japanese officials have been in Jordan since last week, working toward a way to save the hostages without paying ransom. ISIS previously demanded $200 million in ransom money for two Japanese hostages and after it was not received, beheaded one of the two men.
"Any more delays from the Jordanian government will mean they are responsible for the death of their pilot, which will then be followed by mine. I only have 24 hours left to live and the pilot has even less. Please don't leave us to die," he continues.
The video has not yet been authenticated, and its validity could not be independently confirmed by Newsweek.
This is a developing story and will be updated as more information becomes available.