ISIS Militants In Iraq Are Like 'Al-Qaeda On Steroids,' Says Counter-Terrorism Official
Kurdish intelligence and military officials have warned that the extremist militant group the Islamic State (or ISIS) is regrouping in Iraq, with one official describing the organization as "Al-Qaeda on steroids."
"They have better techniques, better tactics and a lot more money at their disposal," Lahur Talabany, a high-level Kurdish counter-terrorism official, told the BBC for a report published on Sunday. "They are able to buy vehicles, weapons, food supplies and equipment. Technologically they're more savvy. It's more difficult to flush them out. So, they are like Al-Qaeda on steroids," he warned.
President Donald Trump has repeatedly stated that ISIS has been defeated, using this assertion to justify his controversial and abrupt withdrawal of the majority American military forces from Syria earlier this year. In late November, General Kenneth McKenzie, the commander of U.S. Central Command, which coordinates the military's operations in the Middle East and Central Asia, told reporters in Bahrain that about 500 U.S. forces would stay behind in northeastern Syria to secure the region and support the Kurdish-led Syrian Democratic Forces against ISIS, Foreign Policy reported.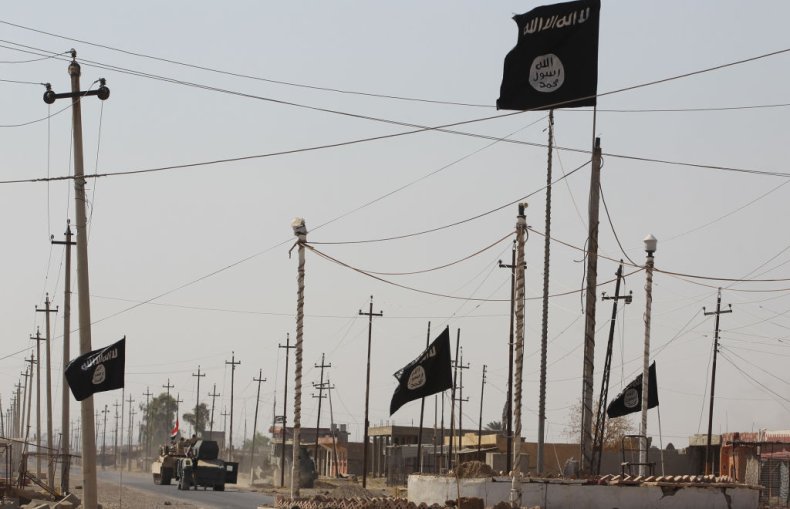 In early October, Trump defended his decision to withdraw U.S. forces from Syria—which was harshly criticized by many Republicans and Democrats—by saying that ISIS had been "badly and decisively" beaten. He argued that the U.S. doesn't want "to defeat everybody again," arguing that regional powers should now carry the burden. The U.S. currently maintains more than 5,000 troops in Iraq, which stay under an agreement with the Middle Eastern nation's government, according to Military Times.
U.S. Army Major John Rigsbee, a CENTCOM spokesperson, told Newsweek that "the U.S. has a strong interest in a secure, independent and ultimately prosperous Iraq able to defend itself against violent extremist groups and against those who would undermine Iraq's sovereignty and stability."
"We are committed to supporting the Iraqi people in achieving those objectives. The Department of Defense remains committed to providing advice and assistance to the Iraqi Security Forces as part of a broader coalition in support of the mission to defeat ISIS," he said.
Newsweek has also reached out to the press offices of the White House and the Pentagon for comment.
In December 2017, Haider al-Abdi, who served as Iraq's prime minister at the time, declared victory over ISIS within his country. But western and Middle Eastern intelligence officials have repeatedly warned since then of a possible resurgence of the militant group in Iraq as well as in Syria–where they have been largely pushed underground.
Major General Sirwan Barzani, a Kurdish Peshmerga commander, told the BBC that ISIS appeared to be acting in a similar manner as it had several years ago when the extremist fighters surged into the international spotlight as they conquered large swaths of Syria and Iraq.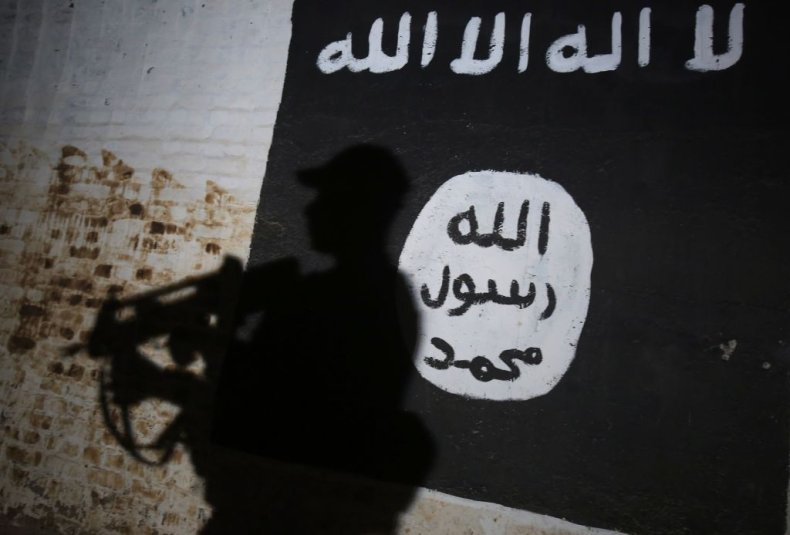 "I can compare 2019 with 2012," Barzani said, "when they were beginning, organizing themselves, and getting taxes from the people. If the situation continues as it is, in 2020 they will reorganize themselves more, be more powerful and carry out more attacks," he warned.
Brigadier General William Seely, commander of Task Force-Iraq, the top U.S. military official in Iraq, told the British broadcaster that while ISIS may be attempting to re-group, it would face a stronger response from the Kurdish and Iraqi forces this time around.
"We have been here adding to their training. The ISF [Iraqi Security Force] is keeping their foot on the pedal to ensure the momentum against Daesh [ISIS] remains steady," Seely asserted.
At the end of October, Trump approved a successful military operation that led to the death of ISIS leader Abu Bakr al-Baghdadi. The operation was widely praised by U.S. lawmakers, Democrats and Republicans alike. However, the militant organization had already appointed a successor to oversee its operations.