ISIS Sleeper Cell Launches Attack on Northern Iraq's Kirkuk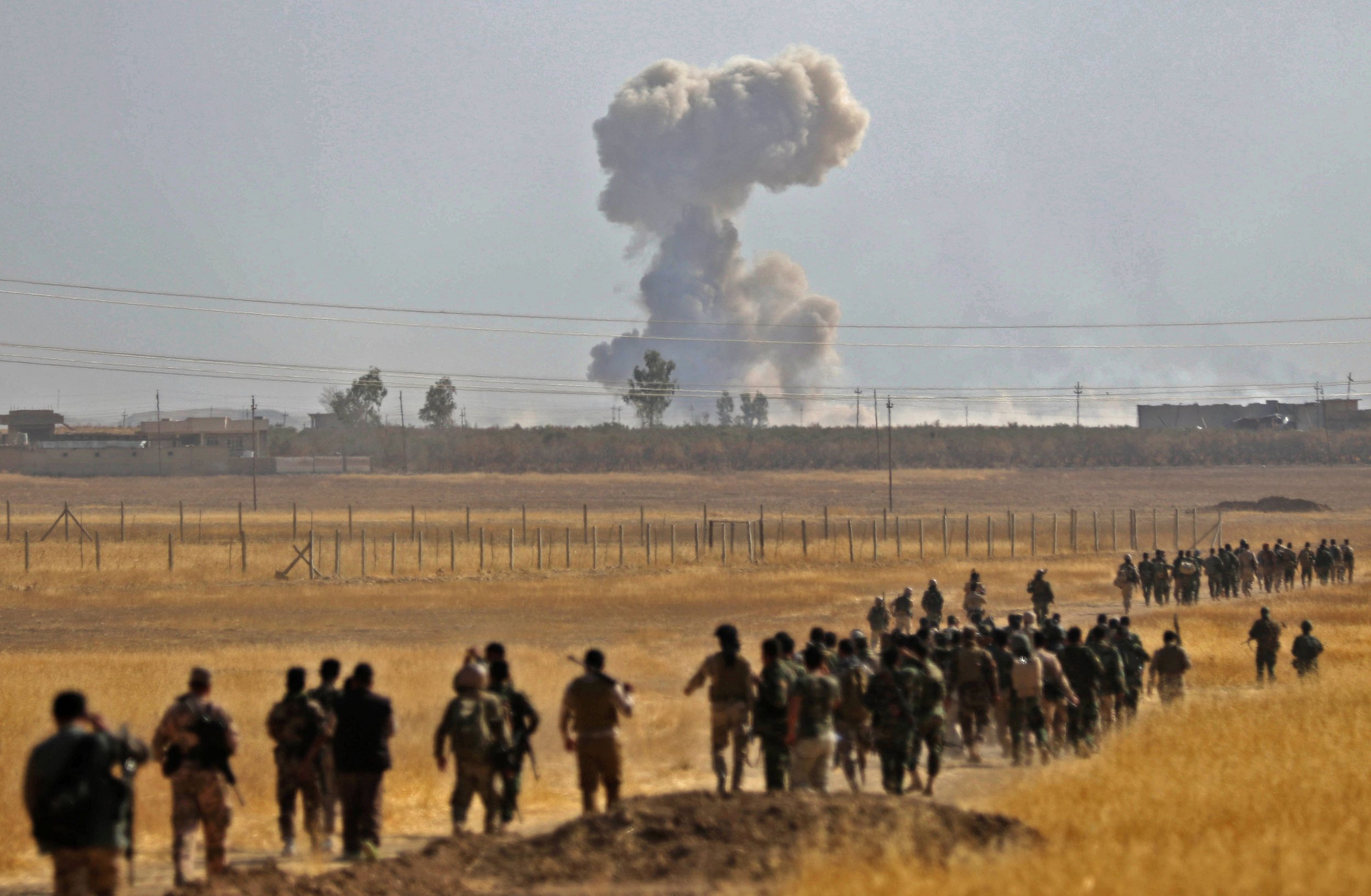 Islamic State militant group (ISIS) fighters launched a shooting and suicide bomb attack Friday in the Iraqi city of Kirkuk, in what appeared to be the work of a sleeper cell in the area.
The militants attacked government and security buildings, including four police stations. The fighters carried out their assault in several neighborhoods of the oil-rich city, which is located 109 miles southeast of Mosul.
Kurdish officials have not released an exact figure on the death toll from the attack but Iraqi Kurdish television said security forces had killed all of the ISIS fighters who participated, bar two who were still holed up inside a building.
ISIS claimed the attack on its official Amaq news agency, saying that it had targeted the Iraqi government.
Senior Kurdish peshmerga commander Kemal Kerkuki told Associated Press that his base outside of Kirkuk had also come under attack but that it remains under his control. He said that ISIS has sleeper cells in Kirkuk and the surrounding region, adding that he believed ISIS militants disguised as displaced civilians in the city carried out Friday's attack.
"Many of (the displaced civilians), I'm sure they are working with ISIS," Kerkuki said. "We arrested one recently and he confessed (he was part of a sleeper cell)."
North of the city, three ISIS militants attacked a power plant, killing 11 workers, including two Iranians before detonating explosive devices, according to Iraqi police. The militants took most of its victims hostage before the killings.
The attack occurred as U.S.-backed Iraqi government and Kurdish forces continue their large-scale drive to oust ISIS fighters from Mosul. Iraqi special forces joined the fight on Thursday, recapturing the city of Bartella from ISIS, located nine miles east of the city. Officials expect the liberation of the city to take weeks, if not months.
ISIS Sleeper Cell Launches Attack on Northern Iraq's Kirkuk | World