Israel Launches Creepy Clown Crackdown After Spate of 'It'-Inspired Pranks in Public Parks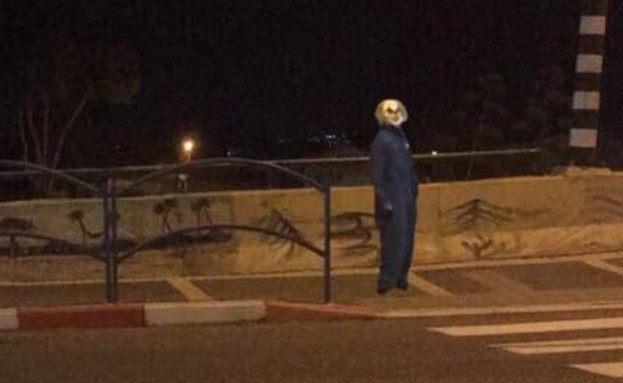 Teenagers lurking on dark streets dressed as sinister clowns in Israeli towns, in scenes reminiscent of the the killer clown craze which swept the United States last year, have been rounded up for causing panic among local residents.
Action by the security forces came following a spate of reports in recent days of clowns taking up positions in public spaces in a bid to scare people living nearby, the Times Of Israel reported.
Related: Iran Drone No Match For U.S. Patriot Missile As Israel Blows Hezbollah Aircraft Out Of The Sky
In Tel Aviv's Holon suburb, police detained two teenagers, aged 14 and and 16-years-old for wearing clown masks and frightening passers by in a public park. Police said Monday that a hammer was found in the possession of one of the minors, although this appears to have been used as a prop, rather than intended for use as a weapon.
The pair were later released after confessing to police and apologizing.
Two other teenagers, two 14-year-olds from Kiryat Gat, were arrested in a separate incident. They told police they had been "clowning around" after they were caught menacing locals. Again, the pair were brought to the attention of police after they received complaints about two individuals dressed as clowns scaring people in a park.
Israel's Channel 2 Reported residents Ashdod, Ofakim and Dimona in southern Israel had also seen similar cases, all of which had taken place at night. One witness told the channel's news program he nearly shot one of the pranksters.
"I had a pistol, luckily I didn't shoot him by mistake," the Dimona resident said. "This is really not funny."
"As I was walking down the street on my way home in the middle of the night, someone jumped behind me with a clown costume and yelled at me," he explained. "Luckily I didn't have a heart attack."
Four more minors, aged between 10-11 were arrested in an undercover operation in response to the rise of the phenomenon in Dimona.
In October 2016 in the United States, and elsewhere across the globe, a trend for teenagers dressed as clowns and scaring people around Halloween made headlines.
The Israeli media has also partly attributed the craze to the popularity of the recently released horror movie It, which features a clown called Pennywise.