Israel Has 'Declared War' on Palestinians With New Law on Jerusalem, Mahmoud Abbas Said
Palestinian leader Mahmoud Abbas has accused Israel of "declaring war" on Palestinian people after its parliament approved a law that would make it harder to divide Jerusalem.
The amendment, which passed on Tuesday, requires a supermajority in order to cede control over any part of the Middle Eastern city. It means Israel's government would need the approval of at least 80 of the legislature's 120 members in order to give up any power.
Sixty-four Knesset members voted in favor of the bill, backed by Israel's ruling right-wing coalition, while 52 voted against, according to Israel's newspaper Haaretz.
Read more: Israel's leading party moves to cement control over Israeli settlements in the West Bank
The law would further complicate the possible division of the city in any future peace deal between Israelis and Palestinians. The amendment on the division of Jerusalem can be overturned with a simple majority vote, which makes the new law largely symbolic. However, Abbas said the new legislation is "tantamount to declaring war on the Palestinian people."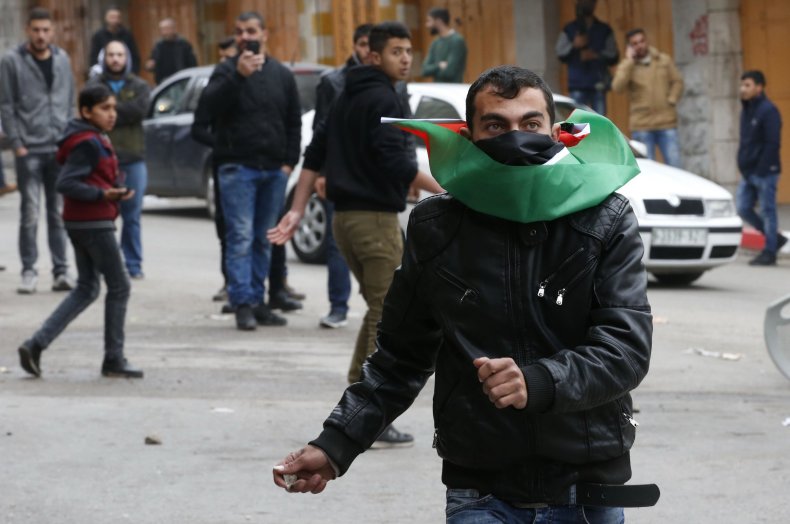 "This vote clearly indicates that the Israeli side has officially declared the end of the so-called political process and has already begun to impose dictatorial and de facto policies," Abbas's office said in a statement.
Hamas Spokesperson Fawzi Barhoum lambasted Knesset's decision to approve the law, adding that "[it is] a continuation of a series of assaults on the holy city, a targeting of the Palestinian presence and a falsification of history," according to The Jerusalem Post. The Palestine Liberation Organization announced that it will reconvene one of its top entities, the PLO Central Council, on January 14 to address the future of Israeli-Palestinian relations and other matters, the publication cited.
President Donald Trump stoked tensions last month after acknowledging Jerusalem as Israel's capital, parting with decades of U.S. policy maintaining that the city's status should be defined in peace negotiations. The move prompted widespread outrage, with protests breaking out around the world, including in the occupied Palestinian territories.
In a non-binding resolution, however, the United Nations General Assembly deemed Trump's declaration "null and void." In December, Trump threatened to ax financial aid to countries that voted in favor of the measure, and U.S. Ambassador to the U.N. Nikki Haley announced a $285 million cut for the organization's biennial budget during the 2018-2019 fiscal year.
Israel has claimed all of Jerusalem as its capital, while Palestinians want control of east Jerusalem, a part of the city that was captured in the 1967 war.