Israel Helps Arab Neighbors in Fight Against ISIS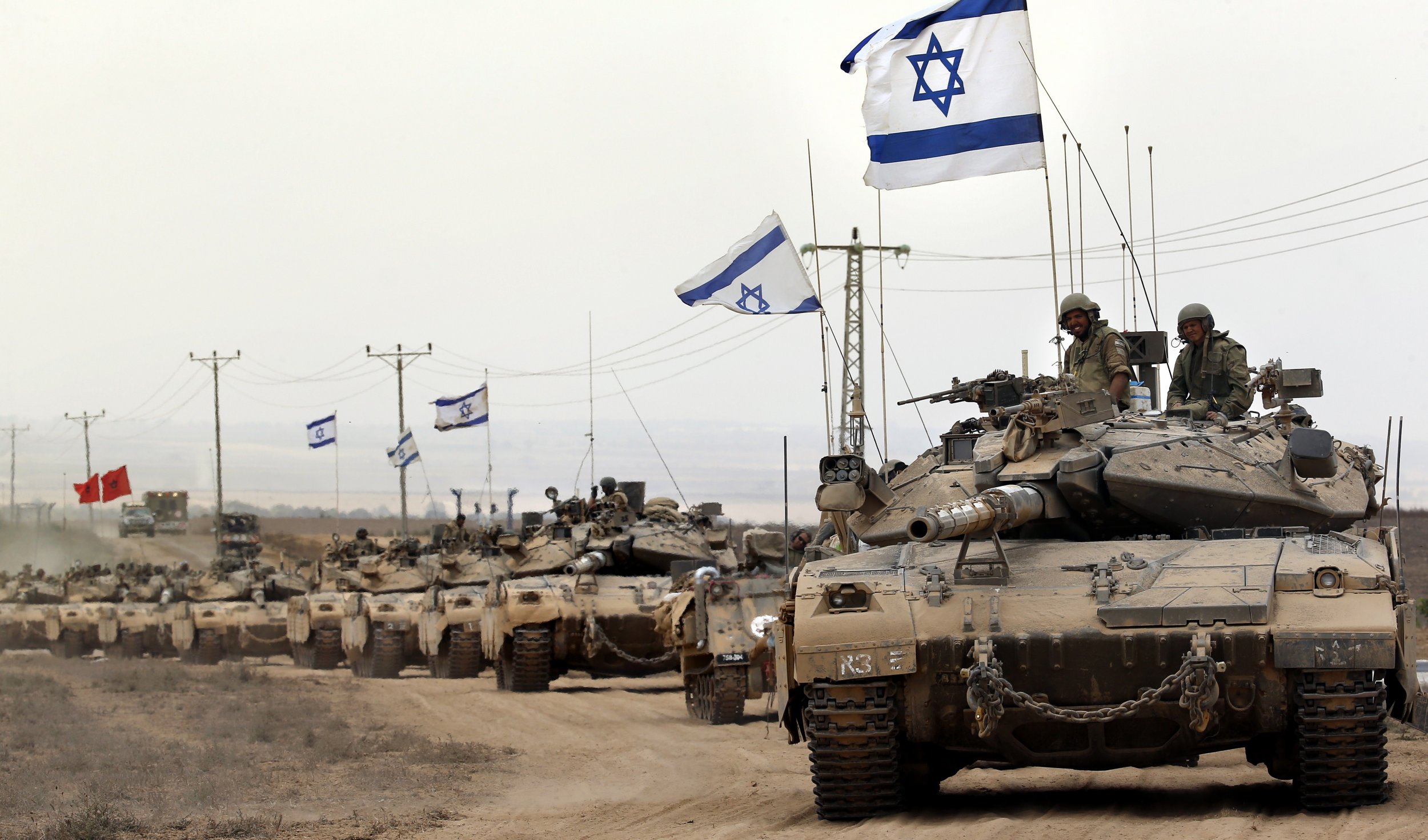 A top Israeli military commander says the country is cooperating with Egypt and Jordan in fighting the Islamic State militant group (ISIS).
Deputy commander of the Israeli armed forces, Major General Yair Golan, said at a briefing on Wednesday that Israel was "providing our intelligence" to its Arab neighbors, both of whom have been threatened by the rise of ISIS in the Middle East and North Africa.
ISIS has an affiliate group—known as the Sinai Province or Wilayat Sinai—in Egypt's lawless Sinai Peninsula, which has a few thousand fighters and regularly launches attacks on Egyptian security forces. The group claimed responsibility for the downing of a Russian passenger jet in October 2015, which killed all 224 people on board. Jordan is part of the international coalition undertaking airstrikes against ISIS in Syria and Iraq, both of which it borders. ISIS executed a Jordanian pilot, Muadh al-Kasasbeh, in February 2015 after the pilot's plane went down in Syria.
"Egypt fights the Islamic State in the Sinai Peninsula. Jordan is terrified by the presence of the Islamic State in Jordan's cities and towns. And we try to work with them in order to contribute something to their security," said Golan, according to Reuters.
Egypt and Jordan are the only two Arab countries to have signed peace treaties with Israel, but relations remain fraught, particularly over the Israeli-Palestinian conflict. Egypt's parliament dismissed TV presenter Tawfiq Okasha in March after he hosted the Israeli envoy to Cairo at a dinner in his home. "I wouldn't describe that [military cooperation] as some sort of reconciliation between the people. But it is a good starting point and I'm quite optimistic concerning that," said Golan.
Israel's domestic Shin Bet security agency revealed in October 2015 that it had dismantled the first ISIS cell in the country. Three suspects were charged for planning to conduct militant attacks on Israeli soil under the Raqqa-based group's banner.
Israel Helps Arab Neighbors in Fight Against ISIS | World