Israel Increases Settlement Starts 'by 40 Percent' in First Half of 2016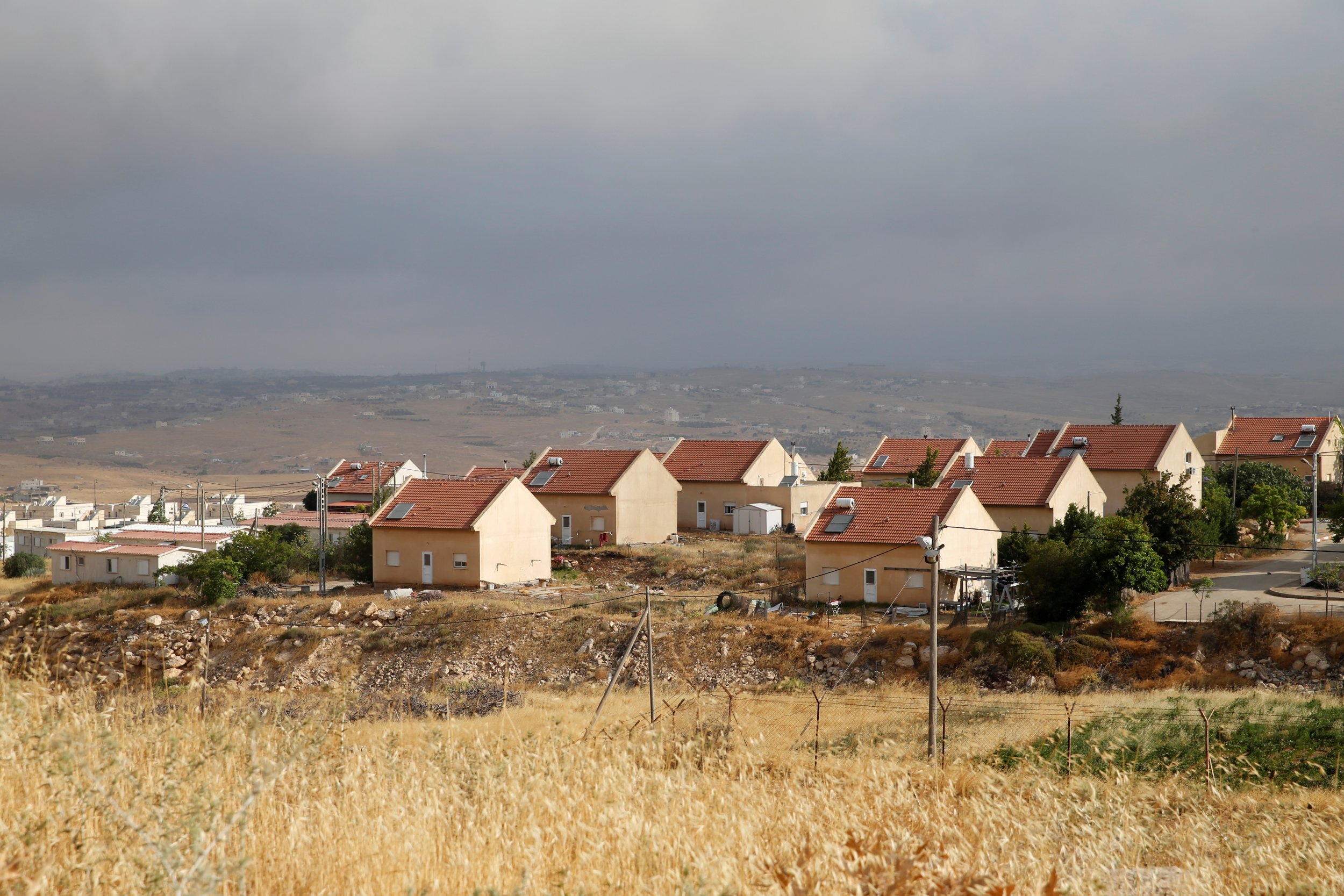 Israel has embarked on the construction of 1,195 new settlement units in the West Bank for the first six months of 2016—a 40 percent increase on the previous six month period, an anti-settlement watchdog said Wednesday.
Peace Now, an organization that monitors Israel's settlement activity in the West Bank and East Jerusalem, cited official figures from Israel's Central Bureau of Statistics (ICBS) that showed an increase from 850 settlement construction starts between July and December 2015. The figure for January to June in 2016 was higher than any period from January 2014 onwards.
Israeli settlements are considered illegal by much of the international community as they are built on land that the Palestinians have earmarked for a future state, but Israel views that the settlements are being built in the ancestral homeland of the Jews, referring to the West Bank by the biblical names Judea and Samaria.
"Netanyahu is the prime minister of one sector only—the settler sector, which comprises of less than 5 percent of the Israeli population," Peace Now said in a statement. "His investments in the settlements do not only come on the expense of the Negev, the Galilee and the rest of Israel but also lead towards a one state reality."
The figures for Israeli settlement construction have continued to rise, despite U.S. criticism of the continued issuance of tenders. Washington has increased its rhetoric on Israel's settlement enterprise in recent months, saying that it could end hopes of a peace deal with the Palestinians.
In 2013, the United Nations Human Rights Council presented findings that claimed that Israel had repeatedly violated international law in its policy of settlement creation and requested a removal of all of the West Bank's settlers and "cease all settlement activities without preconditions". Israel refused to cooperate with the council.
Earlier this month, Israeli Prime Minister Benjamin Netanyahu posted a video in which he said that the Palestinian demand for Israeli settlers to leave the West Bank for the creation of a Palestinian state was tantamount to "ethnic cleansing."
The U.S. State Department criticized his comments and Palestinian President Mahmoud Abbas retorted by accusing Israel of ethnic cleansing in a back-and-forth that leaves both sides far apart ahead of any potential negotiations.
Russia has invited both leaders to Moscow for peace talks and both have reportedly accepted, but it remains unclear when such a meeting would take place and under what conditions. Netanyahu has repeatedly said that he would only sit down with Abbas if there were no pre-conditions, such as the removal of Israeli settlers, to talks.