Israel's Leading Theater Actor Moves to Berlin, Says BDS Is a 'Legitimate Form of Resistance'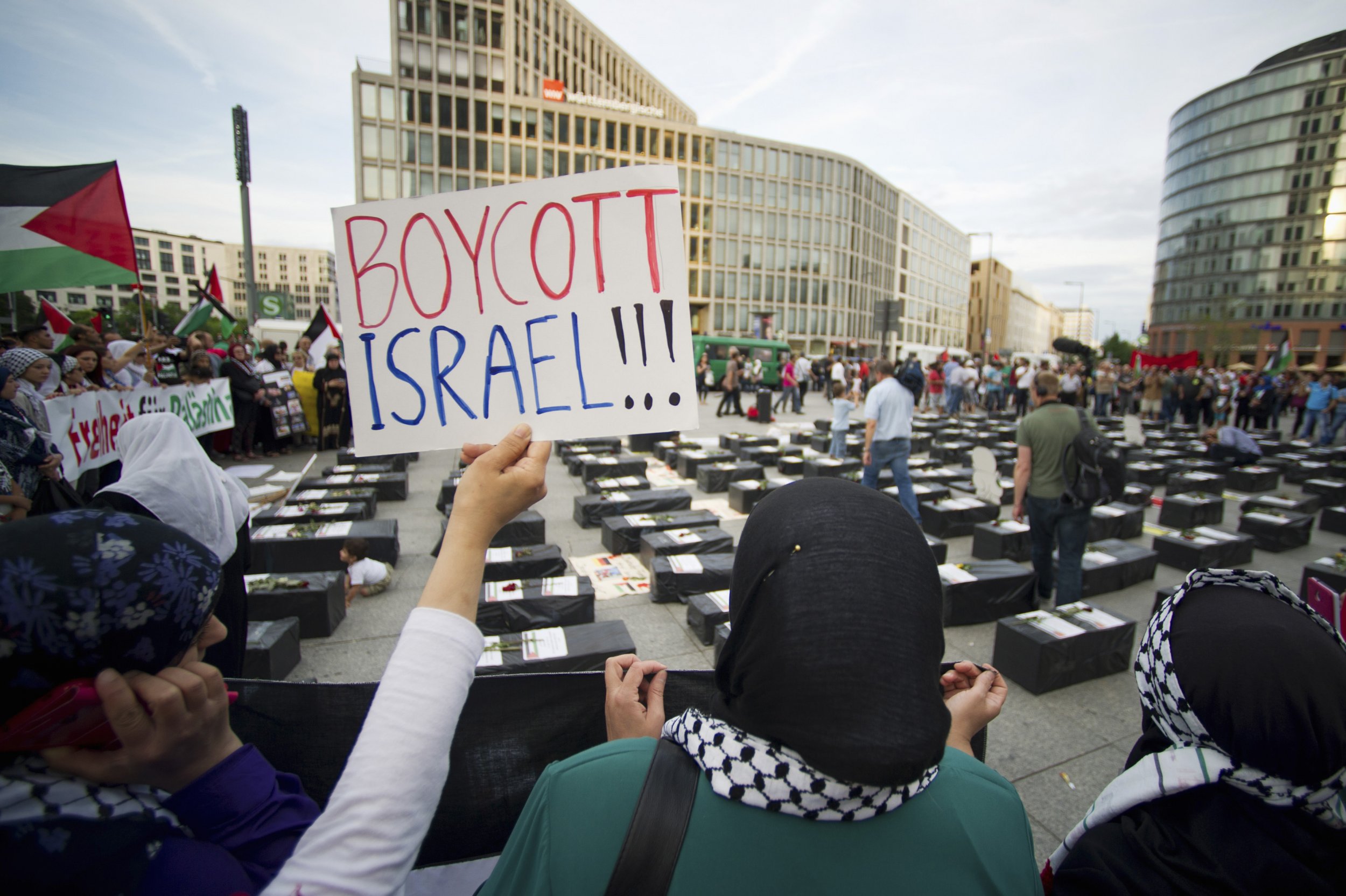 One of Israel's most prominent theater actors has left his home country to live in Germany and has voiced support for those behind the Boycott, Divestment and Sanctions (BDS) movement, an economic protest against Israel over its treatment of Palestinians.
Award-winning actor Itay Tiran, who has received acclaim for his roles both on-screen and -stage, said his move was not necessarily politically motivated. But Tiran has had a history of supporting left-wing, pro-Palestinian causes and has been targeted by campaigns critical of his stances. In his latest revelation, Tiran said that BDS—a movement that Israel had devoted up to $72 million to combat—was a valid way for people to express their grievances against the state.
"BDS is a perfectly legitimate form of resistance. And if we want to preach for a certain kind of political discussion that isn't violent, we must strengthen these voices, even if it's difficult," Tiran told Israeli newspaper Haaretz just before departing to Berlin.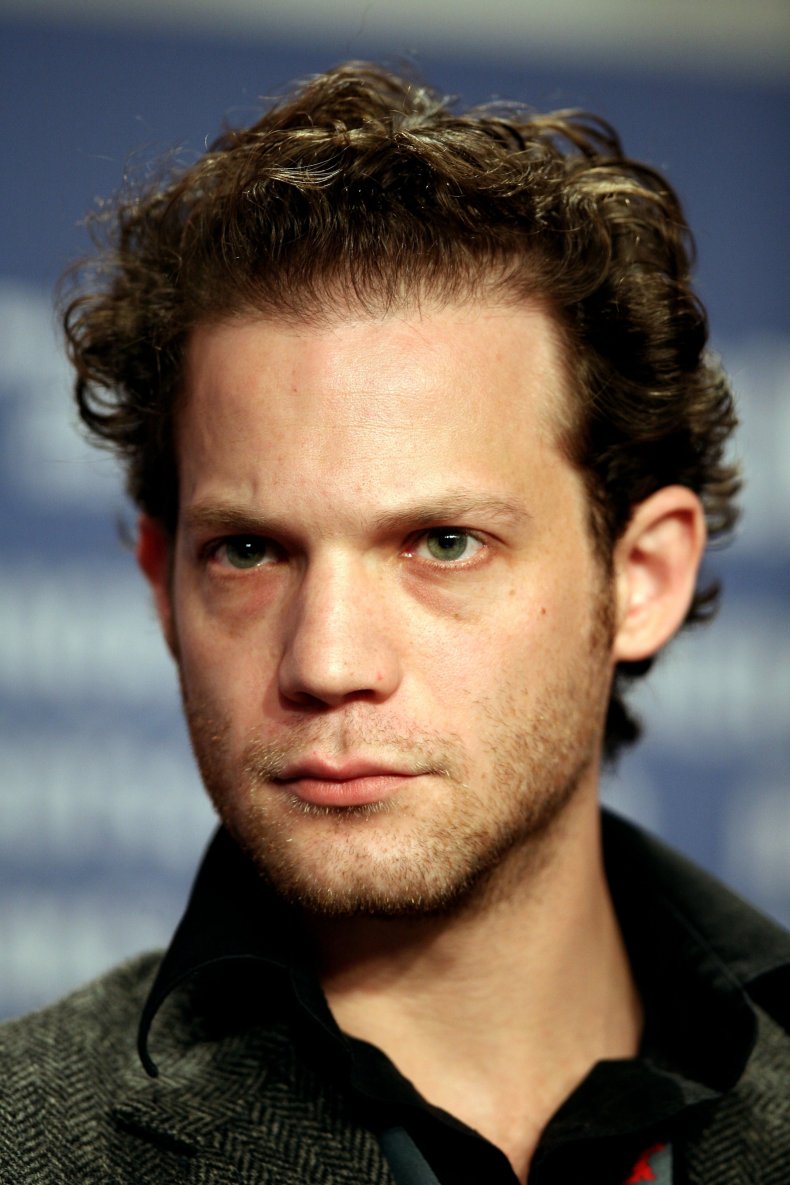 Tiran said "a normal political left should support BDS" and pointed out what he believed to be contradictory Israeli attitudes toward Palestinians. "When he commits an act of terror he is called a violent, bloodthirsty terrorist. And when he supports BDS he's a political terrorist," he said. The 38-year-old actor called BDS "a humanist approach, and it's also practical, and I think it will prevent the next wars."
Supporters and opponents of BDS have accused one another of racism, and the issue remains controversial at home and abroad. Some countries—mainly Muslim-majority nations—have refused to recognize Israel altogether, a result of the 1948 Arab-Israeli War, which broke out shortly after Israel's creation and that left scores of Palestinians displaced. Many of these Palestinians claim a right to return to their ancestral lands now part of modern Israel, which has approved settlements on land internationally recognized as Palestinian. This move has occasionally resulted in violent unrest often put down with force by Israel.
Israeli Prime Minister Benjamin Netanyahu and his right-wing government have sought to marginalize supporters of the BDS movement, which his office has said "completely contravenes the guiding principles of free trade and justice." President Donald Trump, who is potentially Netanyahu's foremost international ally, has also criticized the movement, and conservative U.S. lawmakers have pushed for legislation that would outlaw BDS and punish those who adhered to it.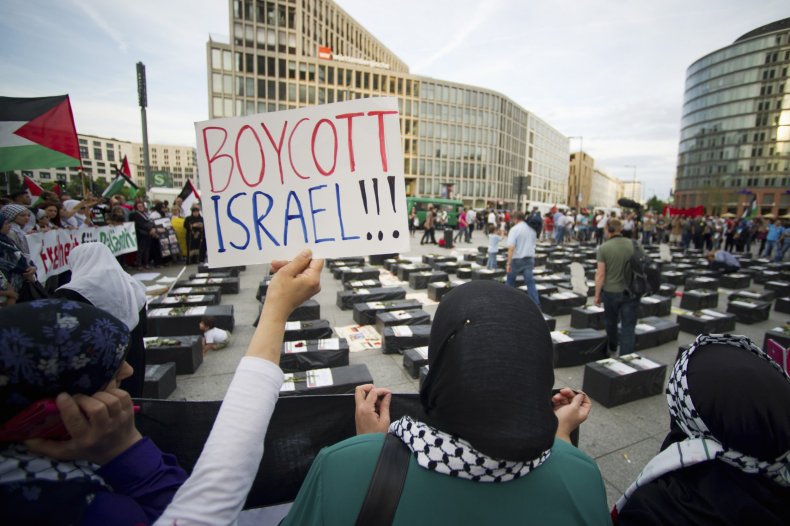 Still, a number of Israeli and international artists have joined the BDS movement to boycott participating in shows in Israel, with some even canceling planned set dates. Singer-songwriters Lorde and Lana Del Rey were among those to recently cancel shows in Israel, and German broadcasters refused to promote performances by rock star Roger Waters of Pink Floyd in June due to his longstanding support for the movement.
While some German cities have sided with Israel on the issue, Tiran argued that the political situation in Israel as a whole was becoming overwhelming. Recalling the assassination of Israeli Prime Minister and Defense Minister Yitzhak Rabin in 1995 by a far-right activist, as well as Israel's Operation Protection Edge against the Palestinian-controlled Gaza Strip in 2014 and other notable events that have influenced him, Tiran said, "You get up in the morning, drink your coffee and read the paper. You look at a story and say, So is this the moment in which we've become fascist or isn't it?"