Israel Rejects Giuliani's Claim That Netanyahu Wants Trump to Defeat Clinton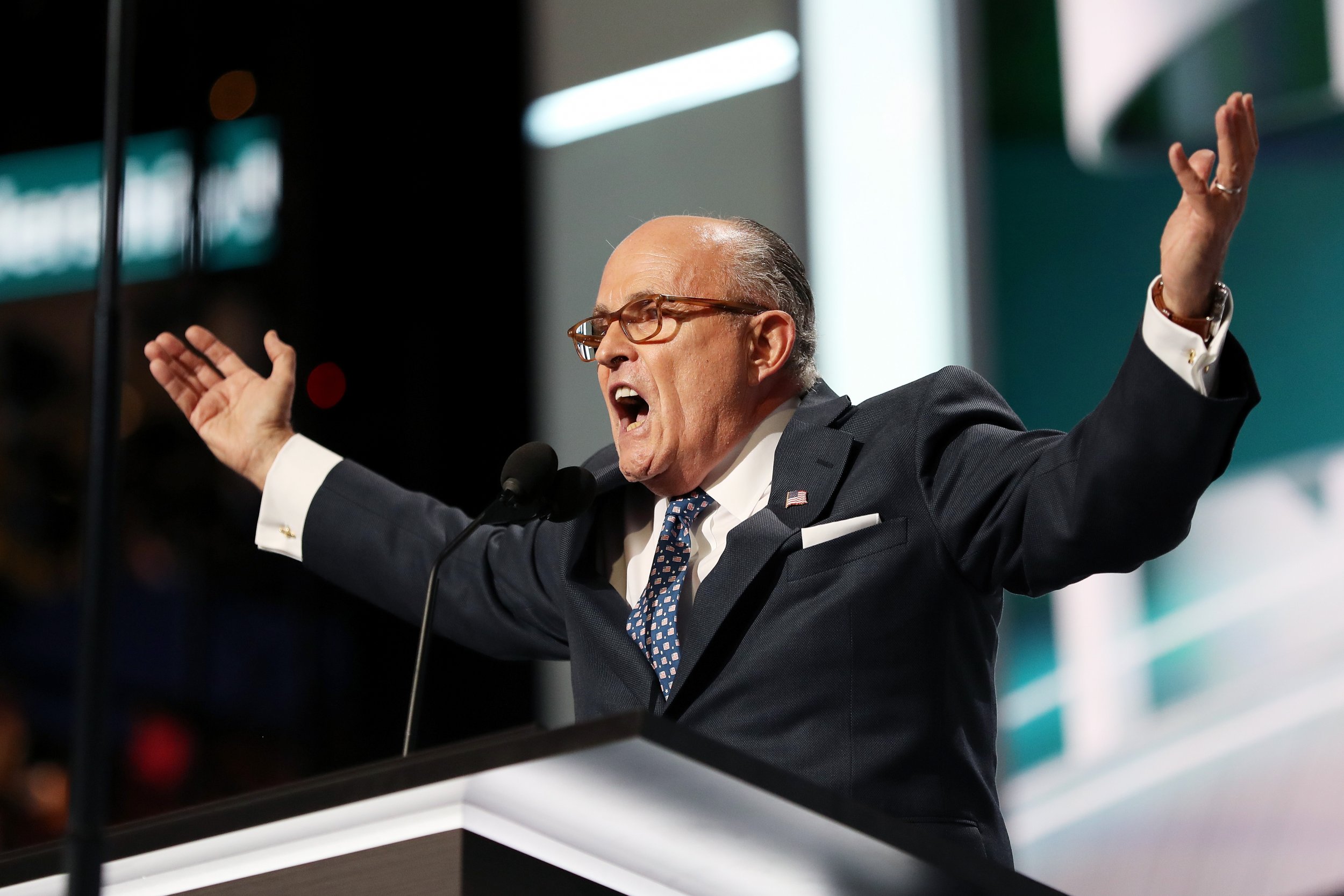 Israel has rejected the statement of former New York Mayor Rudy Giuliani that the government of Prime Minister Benjamin Netanyahu wants Republican nominee Donald Trump to defeat his Democratic rival Hillary Clinton.
Giuliani, in an interview with the Washington Post at the Republican National Convention in Cleveland published on Wednesday, spoke of his trip to Israel in March to meet Netanyahu and other senior Israeli figures.
He went on to say that the Israeli government does not want another Barack Obama in the White House. While Netanyahu has sought to remain balanced in the presidential race, Giuliani's statement points to the strained relationship between the Israeli leader and his American counterpart in the past two years, particularly over the Iranian nuclear deal and the Palestinian issue.
"I've talked to the members of the Israeli government at the highest levels. I know who they want elected here. It's not Hillary Clinton. It's not Obama 3," Giuliani said.
"They are politically aware enough to know that if Hillary gets elected, she is going to go further to her left, to protect her left flank against Elizabeth Warren," Giuliani said. "They know she's going to start the two-state solution thing again, cave in to the Palestinians. They realize Donald Trump can say Islamic terrorism, can stand up to it. So there's no question he would be better for the state of Israel than Hillary."
In response, Shimon Mercer-Wood, the spokesperson and consul for media affairs at the Consulate General of Israel in New York, told BuzzFeed that the Israeli government would not be taking any sides in the election and iterated that no U.S. politician could speak for the Israeli government.
"We hold Mayor Giuliani in the highest regard but the government of Israel does not speak on behalf of any American politician and no American politician speaks on behalf of the Israeli government," Mercer-Wood said.
"We have profound respect for the American democratic process and the will of the American people and we would say or do nothing to put that respect in question," he continued.
Netanyahu was seen to favor Mitt Romney in the 2012 election against Obama, and Trump has endorsed Netanyahu previously in an election campaign video. Trump was slated to visit Israel last year during his campaign for the Republican nomination but put it off.
Netanyahu also joined the chorus of criticism against Trump after he announced his proposal to ban all Muslims from the U.S. after the attacks claimed by the Islamic State militant group (ISIS) in San Bernardino.