Israel Says World No Longer 'Interested' in Palestinian Conflict, Publishes Poll Showing Arabs Suspicious of Iran
Israel has argued that the world appears to care less and less about the decades-long territorial struggle between Israelis and Palestinians, citing a new poll purporting to show indifference toward the traditional Middle East conflict and growing skepticism toward Iran.
This week, the Israeli Foreign Ministry published the results of a secret regional survey conducted late last year. It reportedly showed 43 percent of Iraqis, 42 percent of Emiratis, 41 percent of Moroccans, 34 percent of Iranians, 32 percent of Tunisians, 23 percent of Saudis and 21 percent of Algerians wanted better ties between their respective nations and Israel. The results, which newspaper Israel Hayom reported Wednesday, also showed that 75 percent of respondents around the world wanted to boost relations with Israel.
A majority of 53 percent across the Middle East had no opinion of whether the Palestinian Authority was preventing peace with Israel, with a slim lead of 29 percent siding with Palestinian Authority and only 18 percent saying the ruling body made things worse. Western Europe was split 24-24 percent, with 52 percent undecided, while North Americans opposed the Palestinian Authority's role 30-19 percent but were still mostly unsure at 51 percent. Up to 38 percent of Africans were critical of the Palestinian Authority, against 15 percent who disagreed and 47 percent that did not provide an opinion.
"When it comes to the Palestinians, the important figure is actually how uninterested the global public is in the conflict," Israel Hayom cited a ministry official as saying. "More than half of respondents had no opinion on the matter. On the other hand, Israel is seen as a country with which having relations is worthwhile. It's a positive trend because people are seeing Israel's strengths."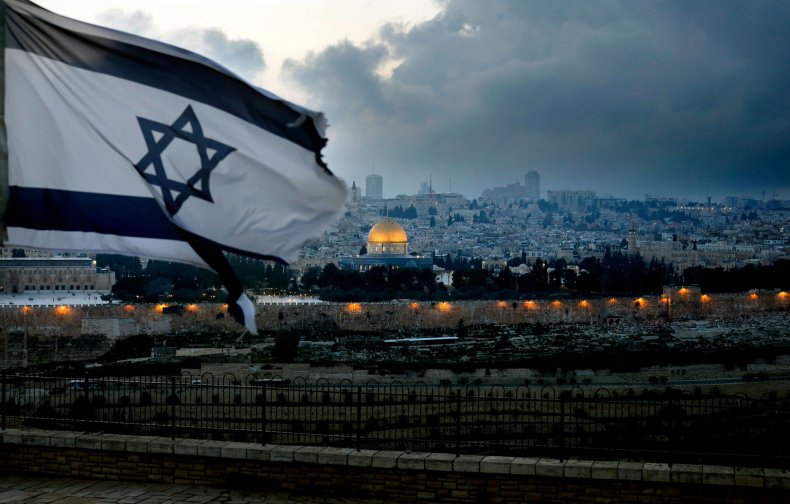 Israel's relationship with Arab nations has been marked with hostility since the country's 1948 founding, which displaced Palestinians and sparked a regional war that would be the first of at least three major Arab-Israeli conflicts. Since then, only Jordan and Egypt have signed peace treaties. Other Organization of Islamic Cooperation members Afghanistan, Bangladesh, Brunei, Indonesia, Iran, Malaysia, Mali, Niger and Pakistan have no ties to Israel. Neither do Bhutan, Bolivia, Cuba, North Korea or Venezuela.
Amid accusations of alleged human rights abuses toward Palestinians, Israel has sought to change its image among the Arab World especially by channeling regional anxieties toward the growing influence of revolutionary Shiite Muslim Iran. Though less than a quarter of Saudis wanted ties with Israel, according to the ministry's poll, a quiet rapprochement between the two has been widely observed as they sought common ground in a U.S.-led front against Iran.
In tweets and a video shared last month by his office, Israeli Prime Minister Benjamin Netanyahu hailed a historic "open meeting with representatives of leading Arab countries, that are sitting down together with Israel in order to advance the common interest of war with Iran" at a Warsaw conference co-hosted by the U.S. and Poland. The posts and footage were later removed, but Arab countries—especially in the conservative Gulf region—have continued to express their willingness to boost ties with a state they have long tried to isolate.
"Many, many years ago, when there was an Arab decision not to have contact with Israel, that was a very, very wrong decision, looking back," U.A.E. Foreign Minister Anwar Garash told The National on Wednesday. "Because clearly, you have to really dissect and divide between having a political issue and keeping your lines of communication open."
The top diplomat predicted a "strategic shift" in the region's attitudes toward Israel. He said such a move would be necessary for achieving peace between Israelis and Palestinians and, though he did not mention Iran, he did warn of the consequences of the emergence of Shiite Muslim movements such as the Lebanese Hezbollah and Yemeni Ansar Allah, or Houthis. A consensus among the Arabian Peninsula states, Israel and President Donald Trump's administration that Tehran supported these groups with funds released by the 2015 nuclear deal was part of the White House's reasoning in abandoning it last year.
Even as multiple checks by the International Atomic Energy Agency affirmed that Iran stuck to its end of the bargain in curbing nuclear production, many of the country's critics remain suspicious. Only 18 percent in both Western Europe and North America felt Iran had stopped developing nuclear weapons, while 34 percent in the former and 33 percent in the latter said otherwise, according to the official survey carried by Israel Hayom. The same poll found that 43 percent of those asked in the Middle East though Iran had not stopped its alleged nuclear weapons program.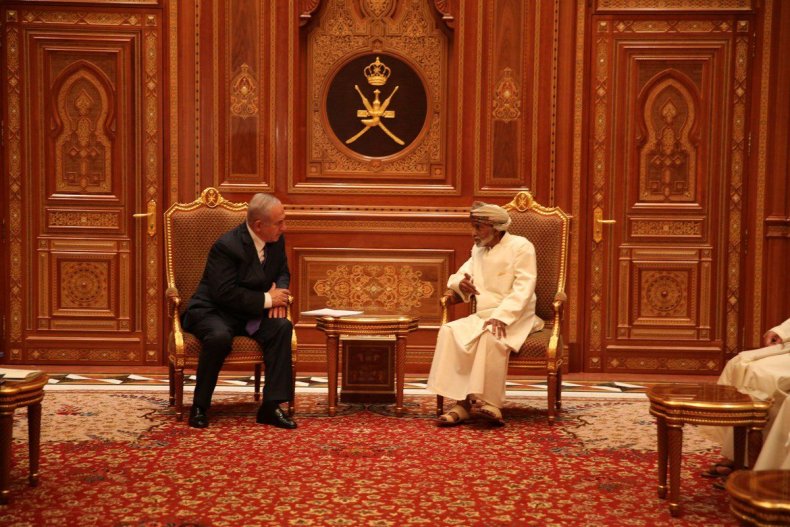 Though somewhat united in their concerns about Iran, Israel and the Arab World were still far apart on the key issues of sovereignty such as the contested holy city of Jerusalem and Syria's Golan Heights. Israel seized the eastern, Arab-controlled section of the former and a large portion of the latter in the 1967 Six-Day War in moves not recognized by the international community and regularly condemned by the Arab League. Even the U.S.—by far Israel's closest ally—did not officially weigh in on the issue until the Trump administration, which in late 2017 recognized Jerusalem as the capital of Israel and the Golan Heights as part of Israel.
These moves were met with outrage among even the Washington's closest Arab partners, at a time when the U.S. and Israel sought unprecedented unity. It has also presented Iran with an opportunity to exploit this rift as rocket fire from the Palestinian Gaza Strip and Israeli bombardment threatened a new, all-out conflict between the two sides. On Thursday, Iranian Foreign Minister Mohammad Javad Zarif called out regional powers on Twitter.
"Trump's lawless announcement on 'Occupied Syrian Golan' after last year's on "Occupied Al-Quds" is a sobering reminder for our Arab and Muslim brethren: US & Israel will offer you handshakes, but no matter how much you kowtow, they will still steal your lands," Zarif wrote.