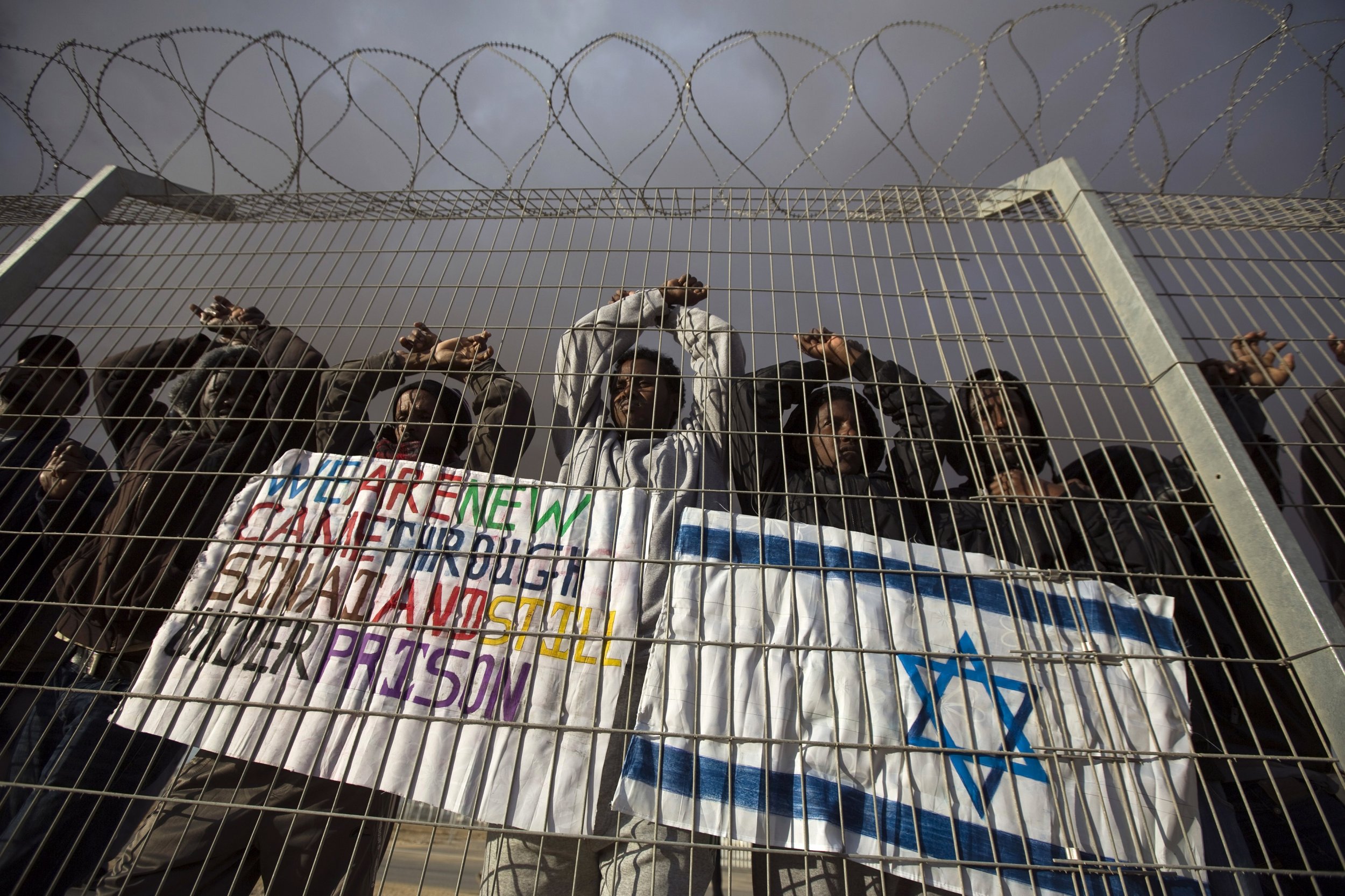 Israel is yet to approve a single asylum request filed in 2016, despite thousands of African asylum seekers waiting for an answer from the government, some for years.
A Freedom of Information request submitted to the Israeli government by national newspaper Haaretz and rights group Amnesty International shows that Israel continues to reject almost all of the asylum requests that it receives.
The findings come in spite of the Israeli High Court of Justice and the Attorney General's Office criticism of the state's lack of urgency in dealing with the requests, of which 15,000 remain. Israel reportedly has the lowest asylum acceptance rate in the Western world, with less than 0.15 percent of asylum claims accepted since 2009.
The Israeli state routinely refers to African asylum seekers who have arrived in the country as "infiltrators" and has implemented an initiative that would deport asylum seekers to third countries, specifically Rwanda and Uganda.
But Israel has reported thousands to their home countries instead of these "safe" third countries, according to another Haaretz freedom of information request in August 2015.
Some 42,000 Eritreans and Sudanese live in Israel, with many traveling to the country for better economic opportunities, but also to escape persecution and human rights abuses in their home countries, rights groups say.
These minorities also face the threat of discrimination and violence upon arrival in Israel. In 2014, an Israeli man stabbed an Eritrean baby in the head with a pair of scissors, claiming that God had told him to kill a black baby. The Israeli government ruled that the man was insane and therefore was not classified as a victim of a hate crime. But Israel did not offer the family the relevant humanitarian status to remain in the country for their child to receive vital medical care.
In August 2014, the Israeli ministry, then under the stewardship of Gilad Erdan, banned more than 1,000 African asylum seekers from entering the cities of Tel Aviv and the port city of Eilat.
New Interior Minister Arye Dery appointed two lawyers in March to oversee his advisory committee on refugees, which sat idle for eight months, to help with the 15,000 cases.
Still, by July, 14,644 cases remained outstanding, 43 percent from Eritrean and Sudanese nationals. Israel has only approved two asylum cases in the last year and a half, one that was filed four years ago, and only seven cases of Eritrean and Sudanese migrants since 2009.