Israel: Family of Stabbed Eritrean Baby Granted Asylum in Europe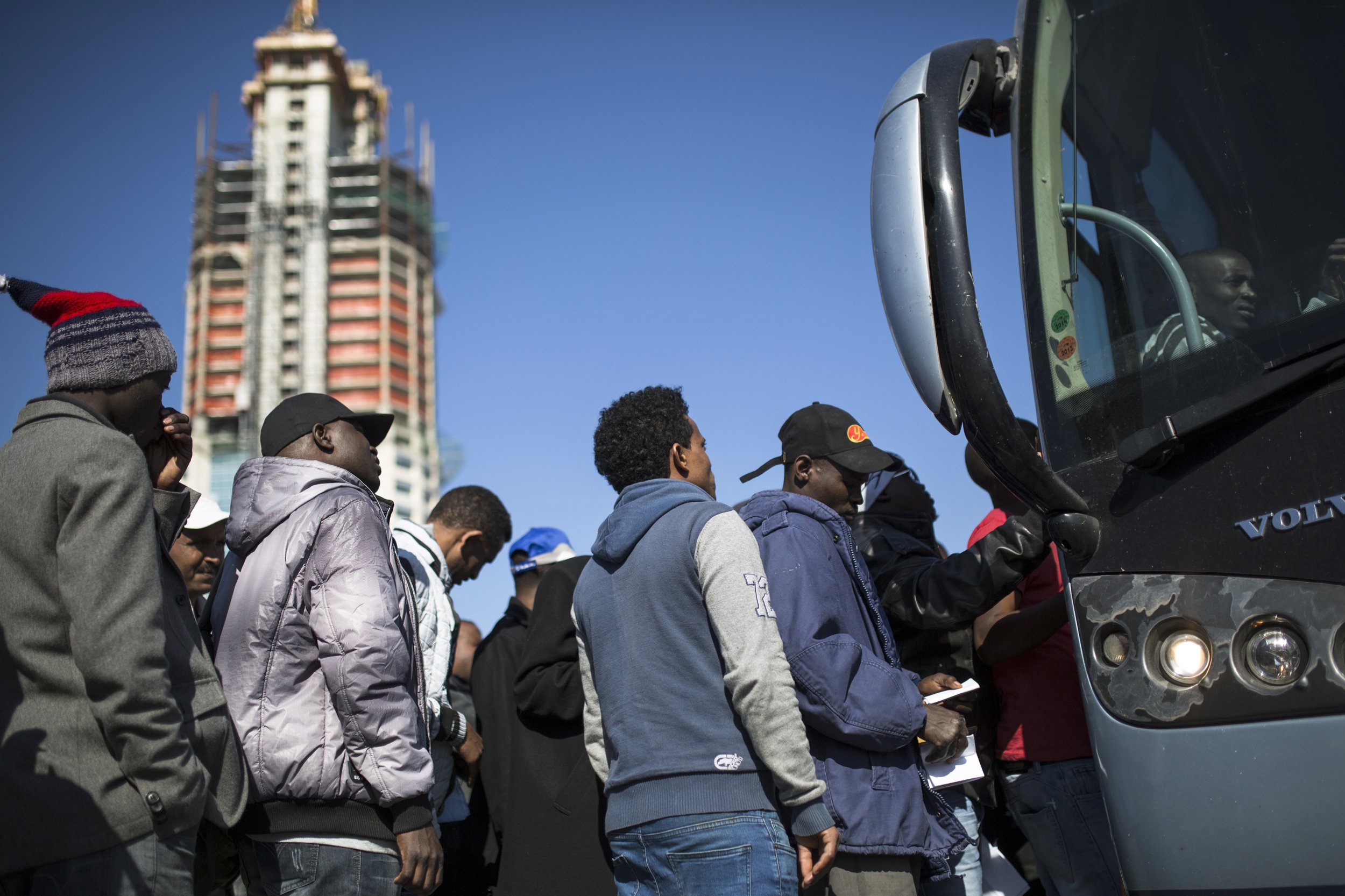 An Eritrean girl who was stabbed in the head in a Tel Aviv attack two years ago has been granted asylum in Europe, the NGO that offered her family support tells Newsweek.
Kako Yamena, now three years old, was attacked with a pair of scissors by Israeli Mordechai Michael Zaretsky, 59, who claimed God had told him to kill a black baby.
The Yamena family last week left for a European country that has not been named, in order to protect their privacy.
The attack left Kako with motor damage and a limp that will require ongoing treatment. Israeli authorities ruled that Zaretsky was insane and, therefore, he could not stand trial for the attack and Kako was not designated as a victim of a hate crime.
The Israeli Interior Ministry granted Kako humanitarian status to remain in Israel but did not do the same for her father, Muli, her mother, Yordanes, or her five-year-old sister, essentially making her residency redundant.
Due to the family's lack of status, they could not finance Kako's essential medical care. They managed to live day-to-day with donations from individuals and human rights groups, which also paid for Kako's treatment.
Adi Drori-Avraham, advocacy officer at Aid Organization for Refugees and Asylum Seekers in Israel (ASSAF), the NGO that delivered support to the family following the attack, would not disclose the European country where the Yamena family has settled but said that it was disturbed at the Israeli government's "lack of willingness to help" the Eritrean child's family.
"The point is not which country did they end up in," she says. "The question is why a country like Israel can't take responsibility for Kako and her family, especially considering that she was attacked in xenophobic circumstances in Israel and still could not get the kind of treatment that she needed."
Israeli authorities also summoned her father to the controversial Holot detention center for African migrants after the stabbing attack but the summons was eventually cancelled, Israeli daily newspaper Haaretz reported.
"This individual case tells a lot about the situation of asylum seekers in Israel," Drori-Avraham continues. "We are in a situation where a European country needs to come and save this family from Israel and this is frankly, I think, embarrassing."
Thousands of Eritreans seek asylum in Israel or enter the country illegally via the land border with Egypt in hope of a better life and to escape poor treatment in their home country, according to human rights groups.