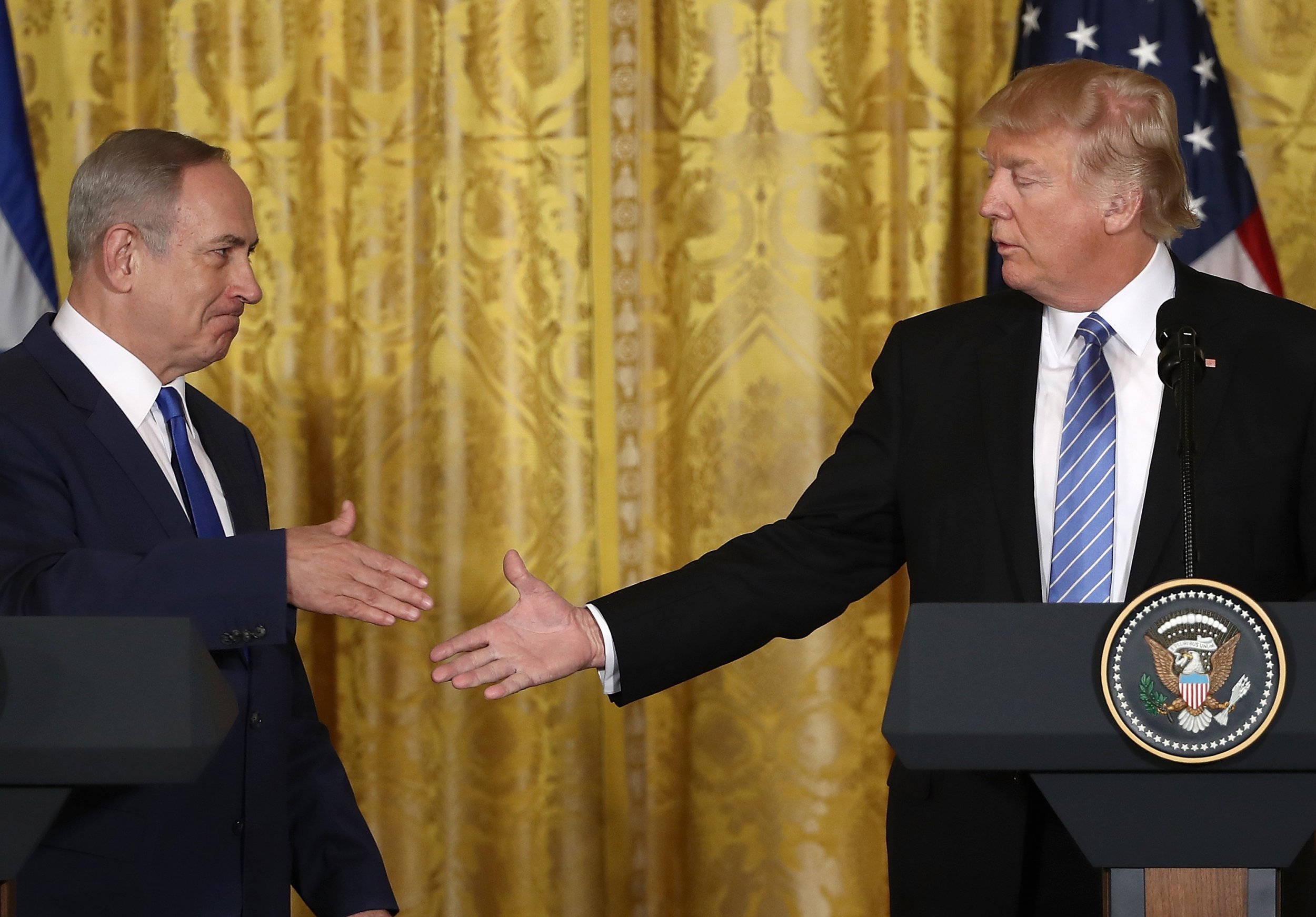 President Donald Trump's decision to disclose highly classified information to Russia, which Israel reportedly provided to Washington, has put the intelligence services "in crisis," according to a former senior Israeli intelligence official and recruiter of assets for Israel's Shin Bet security service.
As Washington's key Middle East ally and partner on counter-terrorism, Israel has a longstanding intelligence sharing arrangement with the U.S., collecting intelligence on a range of threats to U.S. national security, including the Islamic State militant group (ISIS) and the Iranian regime.
According to The Washington Post, during a meeting with Russian Foreign Minister Sergei Lavrov and the Russian ambassador Sergey Kislyak at the Oval Office last Wednesday, Trump disclosed details about an ISIS plot involving the use of laptops on airplanes.
Read more: U.S. officials 'warned Israel' not to share sensitive intel with Trump
The revelation that Israel was the ally who provided the intelligence that Trump passed on to Russia now threatens a diplomatic fallout with a longtime ally.
"Trump has made a crisis between Israeli intelligence and American intelligence," the former official and recruiter tells Newsweek by phone. (He asked to remain anonymous for security reasons.)
The Israeli government tells Newsweek Trump's visit to the country, in which he plans to revive the moribund peace process, will go ahead as planned. "We have a schedule, we have a plan and everything is going ahead, absolutely," says Emmanuel Nahshon, spokesperson for the foreign ministry, speaking over the phone from Israel.
But that trip could now become much more awkward. Some Israeli officials speaking to Newsweek were cautious about how the leak would affect relations, emphasizing its severity but unable to predict how the situation would play out between the allies.
"If it involves sources and how we got this information, then it is really serious. It is very damaging. Definitely a breach of confidence," says Uri Dromi, director of the Jerusalem Press Club and the former press spokesman of the Rabin and Peres governments between 1992 and 1996. "You share this information because they are your best ally and there was reason to give this information. This is bad. But how bad is it? I don't know."
Ron Dermer, the Israeli ambassador to the U.S., said the two intelligence services would continue to cooperate on counter-terror matters. "Israel has full confidence in our intelligence-sharing relationship with the United States and looks forward to deepening that relationship in the years ahead under President Trump," he told The New York Times in an email statement Tuesday.
But the fallout could still seriously affect day-to-day working relationships—so much so that Israel ultimately ceases its sharing of specific, sensitive information with Washington, according to the former senior Shin Bet official. That includes the kind of intelligence that would matter to U.S. interests at home and abroad.
"The fact that the American president is revealing information to other countries, to Russia, for Israel it will lead us to stop giving any intelligence to the Americans," says the official, who maintains ties to Israeli intelligence circles. "I can't see how the Israeli intelligence can keep giving sensitive intelligence to the Americans."
Trump's reported disclosure of Israeli information gathered from Syria—a particularly sensitive area for security services—has left many in Israeli intelligence circles angry at his lack of care with sensitive information.
Trump allegedly revealed the city in ISIS-held territory where, according to his intelligence briefing, the U.S. ally retrieved evidence that the militant group is actively planning to smuggle a laptop wired with an explosive onto an airliner. The information of the location and nature of the plot threatens to give away Israeli intelligence methods to Russia. Israel fears that Moscow, allied with Iranian forces in Syria, may then pass the intelligence onto Tehran, its longtime enemy.
Many in the White House were quick to downplay the incident before officials identified Israel as the ally in question, saying it was not the first time that key intelligence relationships have been undermined. A senior State Department official, speaking to Newsweek earlier on Tuesday on condition of anonymity, said working-level relationships would be "maintained" for two reasons: first, "political leadership changes" but the security service personnel remain; and, second, partners need to work with Washington.
"They said that about Wikileaks, they said that about the Snowden leaks as well," the official says, refuting the suggestion that allies will be less forthcoming with sensitive intelligence. "I have not seen after any of these instances over the last few years, a drop off in willingness to talk about these things."
Trump and his White House team have defended his conversation with the Russian officials as "wholly appropriate." The president tweeted on Tuesday that he spoke to the Russians about counter-terrorism for "humanitarian reasons" and in hope of pulling Moscow into a greater effort to defeat ISIS. He said he shared "facts" but did not refer to highly classified intelligence.
The former recruiter of human assets for Israeli intelligence said Trump, in divulging sensitive operational information, failed to recognize the significant danger it would create for any Israeli operative in Syria.
"I need to tell you how much effort we put in order to keep our assets safe. You are trying to keep someone alive and safe, and he is working within the ISIS population, which is not really a summer camp. And now the American president is putting [this person at] risk," the intelligence official says, speculating that it could be a human source within ISIS territory that has been compromised.
Yaakov Amidror, former head of Israel's National Security Council and national security adviser to Israeli Prime Minister Benjamin Netanyahu, says the breach is inexcusable. "If this country loses the asset, it's a very bad consequence to a mistake he made. No question and no one can defend it, because it's very, very hard to have assets in such organizations," says Amidror.
Related: Trump's Russia ties could hurt key U.S. allies in the Middle East
Trump did not reveal Israel's method of information gathering in the jihadist group's self-declared caliphate, according to officials, but the revelation itself and the administration's leaks to the U.S. press could have a significant impact on Israel's ability to retrieve vital intelligence on ISIS's inner workings. The use of human sources is essential for an intelligence agency to carry out its work, since they are able to obtain specific intelligence from more sensitive situations that trained spies cannot access.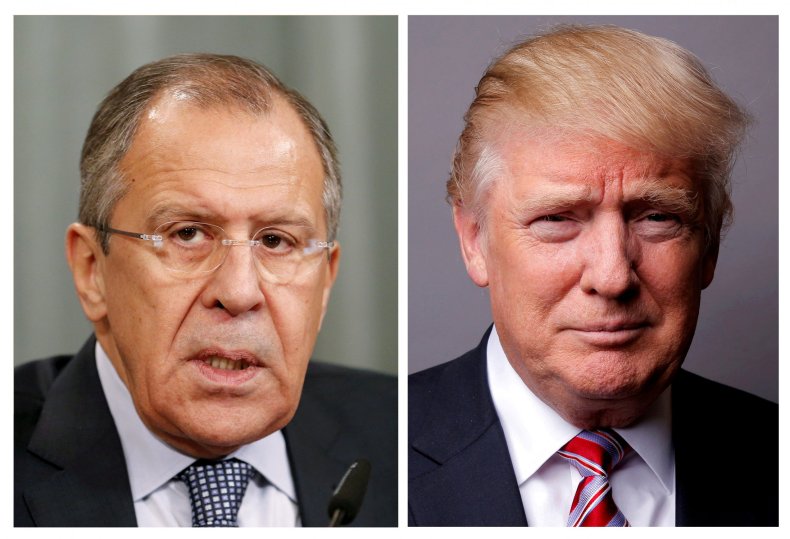 "The basics between an asset and a handler is the fact that you always do the maximum to keep him safe," the former spy says, saying that some people will come to their handlers and refuse to cooperate further because their safety has been undermined.
"[In Trump] you see someone that doesn't understand intelligence. He's an egomaniac and he thinks he knows best. He is a narcissist and really just a careless person who doesn't understand how much those people risk their lives to keep us all safe."
Other Israeli intelligence agents told Buzzfeed that Trump's disclosure was Israel's "worst fears confirmed" about the American president. In January, U.S. intelligence officials warned Israeli counterparts against sharing sensitive information with the Trump team because of concerns about potential ties to the Russian government.
The former intelligence official speculates that leaks relating to Trump's meeting with Lavrov is a direct result of his decision to fire FBI Director James Comey last week, just a day before the meeting. Democrats speculated that Trump, whose associates are subject to an FBI investigation into alleged ties with Russia, fired Comey in an attempt to obfuscate probe on Russian meddling in the presidential election.
"You don't need to be a genius to understand that whoever leaked the story about Trump talking to the Russians, everything is related the fact he fired Comey," he says. "I think it's amazing to see how the intelligence agency is working against the president. I don't remember something in the last 20 years like this."