Israeli Coalition Deal Agreed With Far-Right Lieberman to Become Defense Minister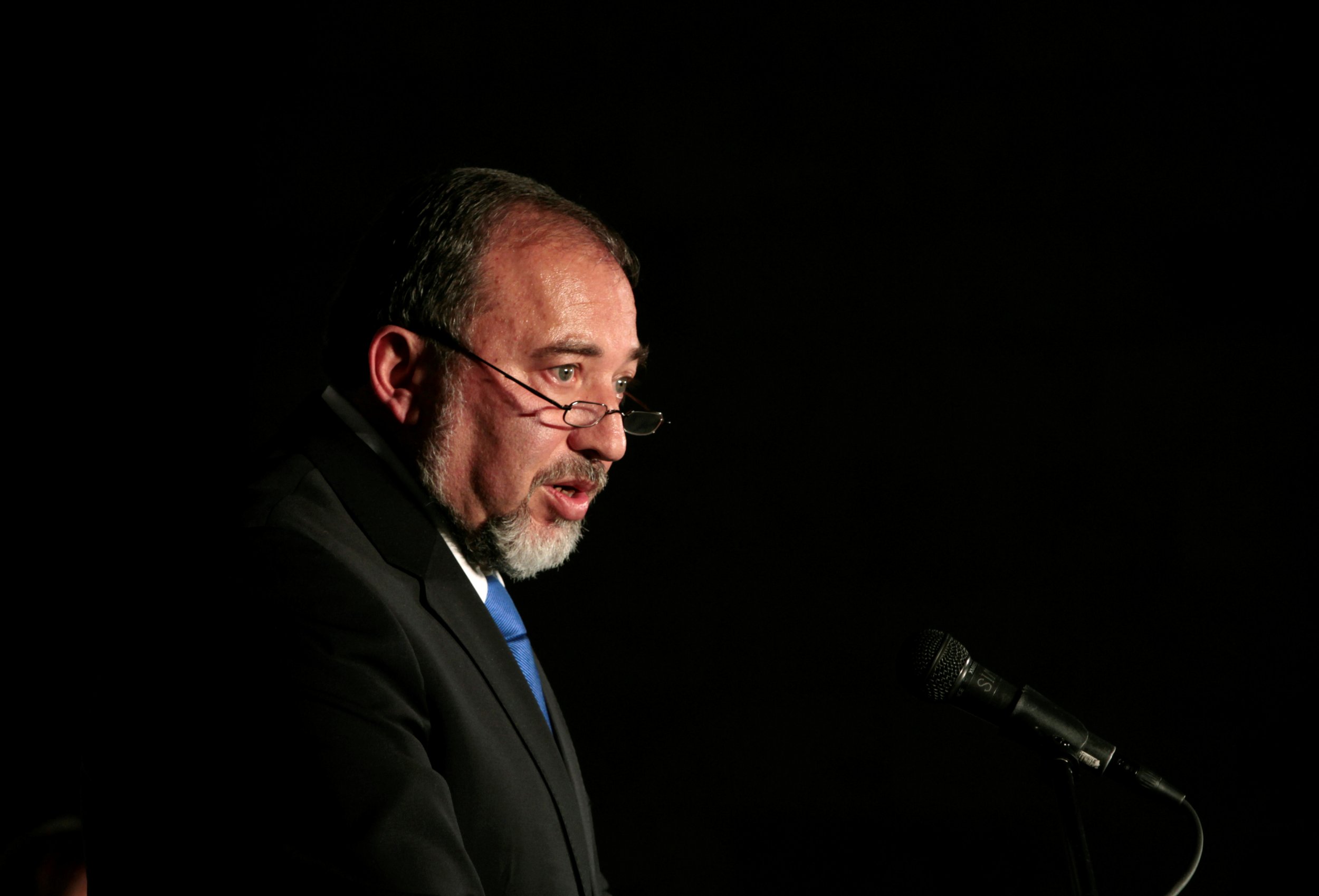 Israeli Prime Minister Benjamin Netanyahu has agreed a deal to expand his coalition and bring far-right former foreign minister Avigdor Lieberman into the government, an Israeli official said on Wednesday.
An Israeli official, speaking on condition of anonymity as they were not permitted to speak to the media, confirmed to Newsweek that the deal has been reached between Netanyahu's right-wing Likud party and Lieberman's Yisrael Beitenu party and will be signed on Wednesday morning at the Israeli parliament.
"They are going to sign the deal about an hour from now at the Knesset," the official said. Tourism Minister Yariv Lenin also confirmed the deal to Israel's public radio.
The deal will see Netanyahu's precarious one-seat majority coalition, with 61 seats out of 120 in the Israeli parliament, grow to 66 seats. The Yisrael Beitenu party will also see one of its lawmakers become Israel's Immigration and Absorption minister.
In order to bring Lieberman into the ruling coalition, Netanyahu's government agreed to release $363 million in pension funds to elderly Israelis, many from the former Soviet Union, which is Lieberman's his most sympathetic demographic.
The deal makes the coalition one of Israel's most right-wing governments in history, with the ultraconservative Jewish Home party already in the coalition. Jewish Home leader Naftali Bennett serves as Economy Minister and rising star of the party, Ayelet Shaked, is the country's Justice Minister.
Lieberman, a former bouncer from Moldova, is one of the most controversial politicians in the Israeli Knesset. He had previously called for the beheading of Palestinians that had committed attacks against Israelis and is pursuing a bill that would bring into law the death penalty for Palestinian attackers.
To bring Lieberman into the coalition, Netanyahu ousted former Defense Minister Moshe Yaalon after a series of differences between the two. Last week, Yaalon announced he was quitting Israeli politics for good, leaving him to be replaced as lawmaker by the far-right Temple Mount activist Yehuda Glick.