Israeli Lawmakers Rail Against Netanyahu's Appointment of Avigdor Lieberman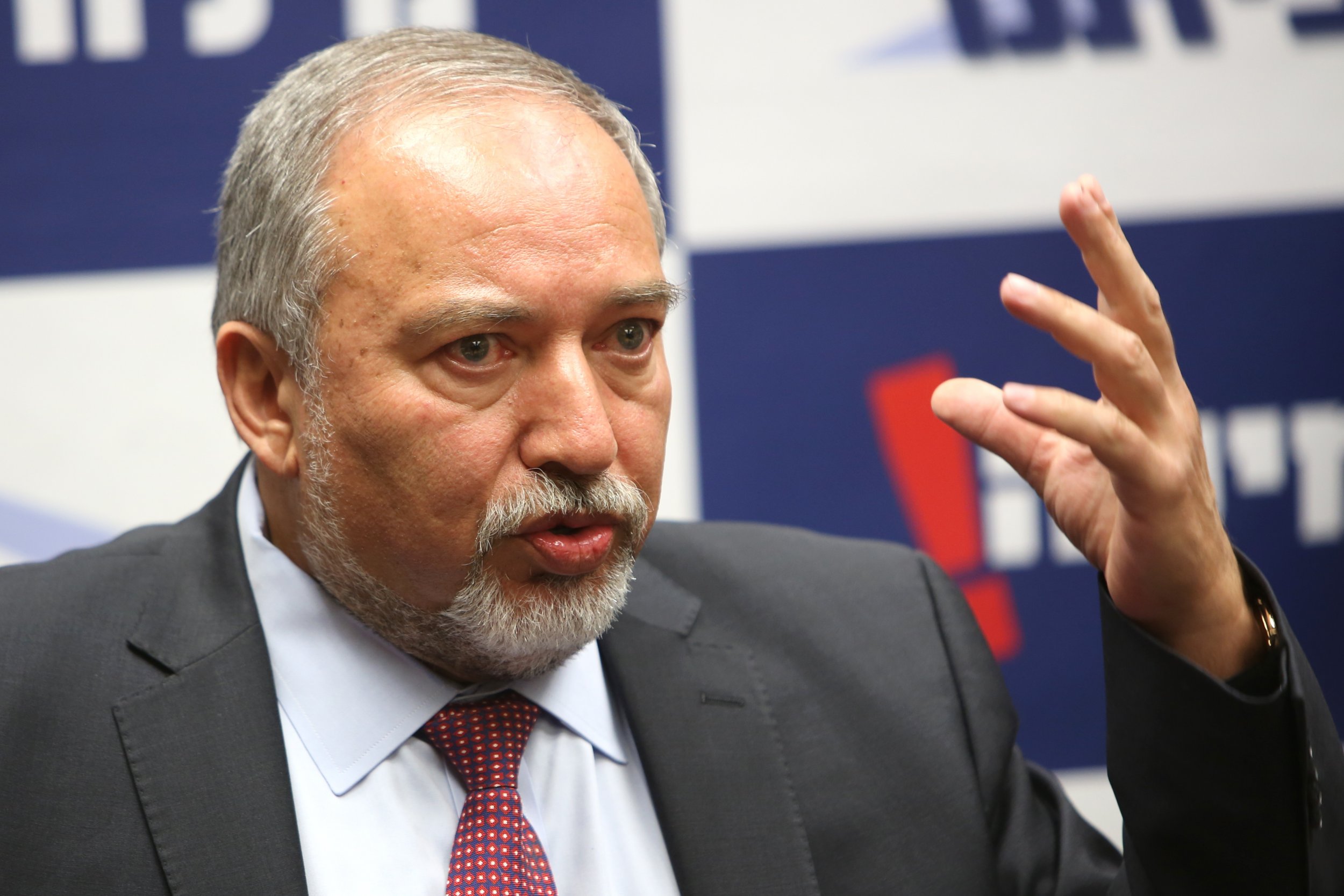 Israeli Prime Minister Benjamin Netanyahu's appointment of Avigdor Lieberman, the ultranationalist leader of the Yisrael Beitenu party, to the post of defense secretary this week has bred hostility from ministers in both his ruling coalition and opposition lawmakers.
Environment Minister Avi Gabbay decided that the move to bring the divisive former foreign minister into the fold, via the ousting of Moshe Yaalon, was a step too far. He announced his resignation on Friday.
"A defense minister in a country surrounded by enemies isn't just another minister," he said. "He is the most important minister… the removal of a professional and reasonable defense minister who in a year managed to calm the uprising is a step I couldn't make peace with."
He criticized the government's approach to ties with the U.S., at their lowest ebb for decades because of a rift between Netanyahu and U.S. President Barack Obama. "It wasn't easy for me to be a part of the government, a government that completely disrupted our relationship with the strongest power in the world."
The coalition reshuffle, which will boost Netanyahu's wafer-thin majority coalition by six seats, has to date seen two ministers leave their posts, with Yaalon deciding to leave Israeli politics entirely. He said of his former cabinet colleague Gabbay's resignation: "Standing up for principles has become a subject of ridicule, while flip-flopping and deceit are seen as sophistication... Avi Gabbay has proven that there is another way. We can't give up."
Gabbay, a member of the Kulanu party, said that the appointment of Lieberman, a former bouncer in Moldova who has called for the beheading of Palestinian attackers, will only serve to weaken and endanger Israel's security.
There are also fears among Israeli lawmakers that Lieberman's presence, in what is widely considered to be the second most powerful position in the country's political hierarchy, will make Israel increasingly unpopular in the international sphere, bolstering opponents of the government such as the Boycott, Divestment and Sanctions (BDS) movement.
Israeli opposition leader Isaac Herzog, speaking Thursday, said that the country was now turning towards the "extreme" and predicted that the security situation in the country would deteriorate further despite a number of attacks by Palestinians targeting Israelis in Jerusalem, the West Bank and other Israeli cities since October 2015.
"I regret that Netanyahu chose in the end to blink and chose to take the helm of his government with Lieberman and Bennett in a dangerous and extreme direction," he said in reference to the leader of the far-right Jewish Home party Naftali Bennett.
"We won't see in a Bennett-Lieberman cabinet any step that gives hope, only steps that will worsen the situation and bring us, to my regret, to another round of pain and failure. The citizens of Israel should be worried about a rightist coalition that will bring Israel to very dangerous places."
Herzog's second-in-command and former Israeli Justice Minister Tzipi Livni said that there would be little progress in the Israeli-Palestinian conflict while Lieberman served in the government.
"This government shares a worldview that will prevent us from moving forward," she told a conference at Ariel University. "A worldview that will isolate us in the world, and embolden BDS [Boycott, Divestment, Sanctions] all because of a political choice."