Israeli Soldier Who Shot Dead Immobile Palestinian Found Guilty of Manslaughter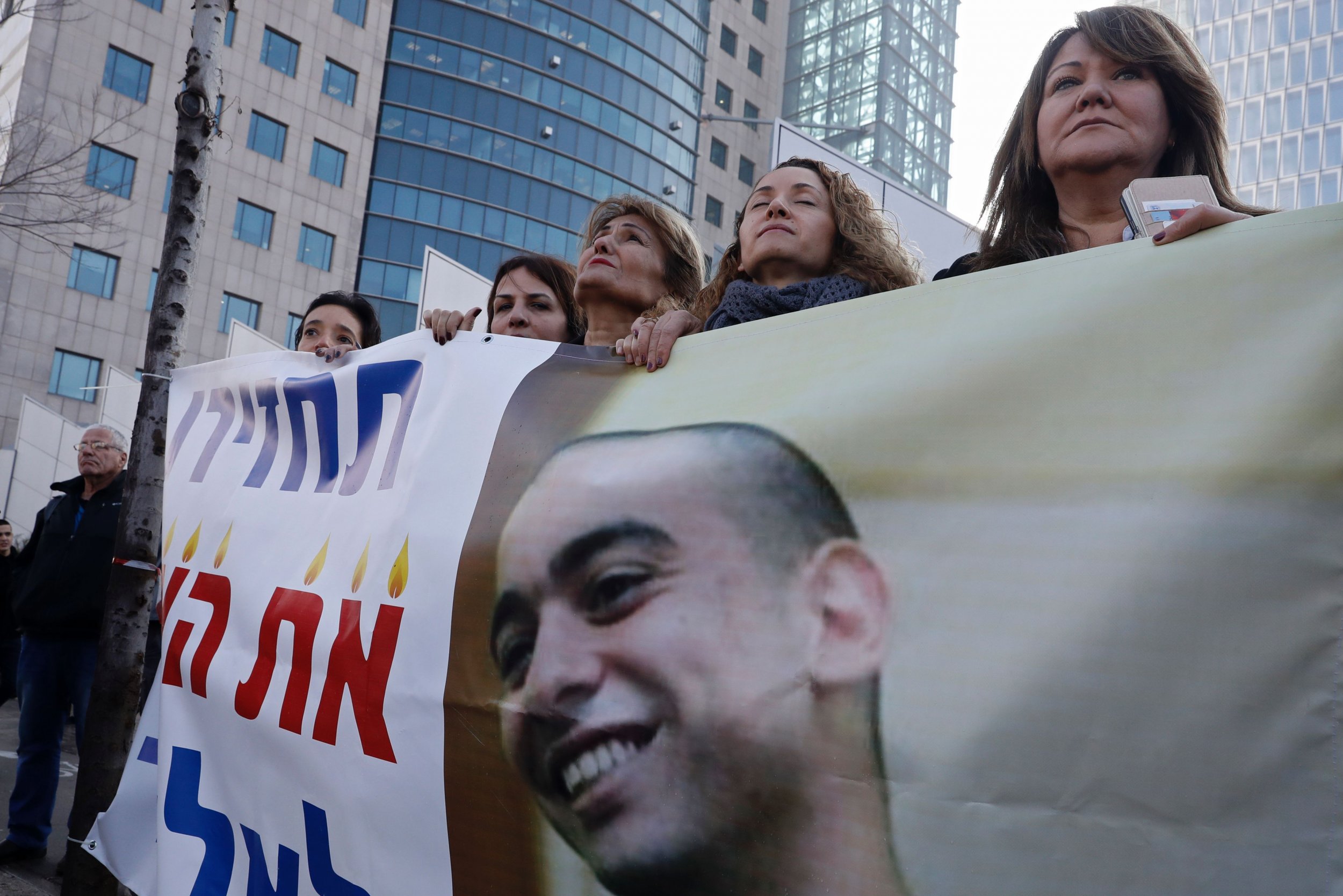 An Israeli military court on Wednesday convicted a soldier of manslaughter for fatally shooting a Palestinian attacker seen in footage lying prone and posing no danger.
A three-judge panel found Sgt. Elor Azaria, 20, guilty at Tel Aviv military court, in what has been one of the most tumultuous cases in Israeli military history.
In March, Israeli NGO B'Tselem released video footage of Azaria stepping towards Abdul Fatah al-Sharif, 21, cocking his gun and shooting him in the head after he had been neutralized following a stabbing attack in the West Bank city of Hebron. It then showed Azaria walking over to right-wing activist Baruch Marzel and shaking his hand.
Following the ruling, Israeli lawmakers called for the soldier to be pardoned and his lawyer said that the verdict would be appealed. He is due to be sentenced in several weeks.
The judges said that Azaria had killed Sharif without any reason and that he had not been threatened by the Palestinian when he shot him dead. Azaria had said in his defense that he thought Sharif still posed a danger. But Judge Maya Heller criticized the defense for contradictory claims, as it also said that Azaria believed Sharif to be dead already when he shot him.
"We have adopted the conclusion that the terrorist's death was caused by the shooting by Azaria," Heller said, according to the Times of Israel, adding that a member of the security forces had moved a knife away from Sharif minutes before Azaria fired his gun.
Hundreds of far-right protesters, including members of nationalist football club Beitar Jerusalem's La Familia ultras, amassed outside the court in Tel Aviv to support Azaria before the verdict and clashed with police. His supporters claim the soldier was doing his job and duty, protecting Israelis from the harm of a Palestinian attacker. Human rights groups had said the killing amounted to an execution and a "war crime."
The Israeli court had to throw out a relative of Azaria while another relative stormed out of the court after reportedly shouting "the Israeli military is over!" and "disgusting leftists!"
His detention after the attack caused a political split between then Defense Minister Moshe Yaalon and Prime Minister Benjamin Netanyahu. A spate of stabbing attacks by Palestinians in the West Bank and Jerusalem since October 2015 has led to soul-searching in the Israeli military and political elite about how to deal most effectively and ethically with potentially deadly individual attacks. Supporters of Azaria held rallies to protest against his detention in Tel Aviv, which Yaalon opposed. "When there is a need to kill, you kill. But when someone has his hands up, or is already neutralized, that's when you arrest," Yaalon said at the time.
One side of the Israeli political elite, led by Yaalon, believed Azaria had tarnished the name of the Israeli military through unethical actions, while right-wing politicians such as Education Minister Naftali Bennett stated that politicians should be protecting soldiers, not jailing them.