Israeli High School Students Are Learning Farsi to Become Spies in the Future
As tensions persist between Israel and Iran, an Israeli high school has launched a Farsi language program to prepare potential recruits for government intelligence services.
Eleventh and 12th-grade students at Ben Gurion High School in the city of Petah Tikva, Israel, are learning more than just their rival nation's language, however. They are also immersed in its culture.
"We also provide the experience of the tastes and smells, everything relating to Iran as a country, its citizens, as a magnificent culture that goes back thousands of years," said Hanna Jahanforooz, an Iranian-born instructor who teaches students Farsi poetry, heritage and history, according to Israeli newspaper Haaretz.
Run by former state security officer Pini Shmilovich since 2015, the program has already seen several graduates go on to work for Israeli intelligence agencies. Speaking about his motivation for leading the program, Shmilovich explained he sees the threat from Iran as one of the main issues impacting Israel.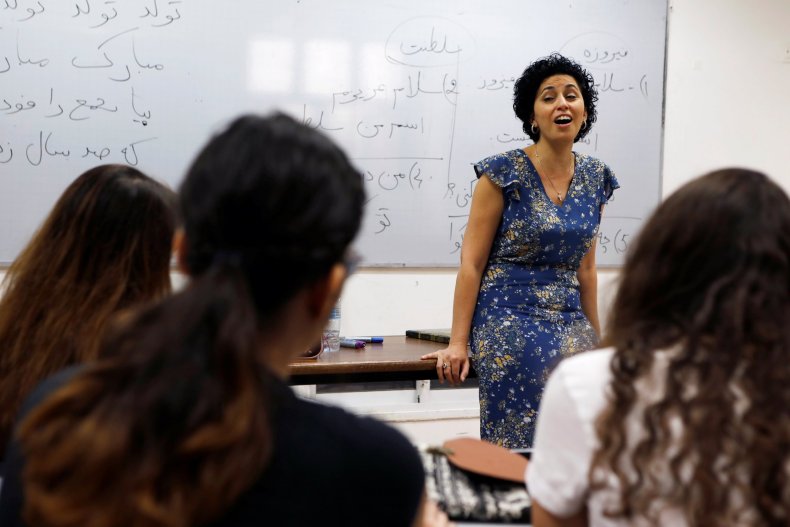 "I think that we [need] to raise people that know and will be experts in this field," Shmilovich said.
Jews have resided in Iran for thousands of years, but after the foundation of the modern Israeli state, in 1948, many moved to the country. Thousands emigrated to Israel in the 1950s and even more after Iran's Islamic Revolution in 1979.
As a result, military and spy agencies could rely on a sizeable population of native speakers, according to Haaretz. Now, with few Jews arriving from Iran, Israel aims to train a new generation of young Israelis to join the covert struggle against its archrival.
Israeli espionage efforts against Iran have proven fruitful as well. On Sunday, Israel's intelligence agency Mossad shared top-secret files with European governments purporting to prove Iran's efforts to build a nuclear weapon, claims the regime in Tehran has always denied.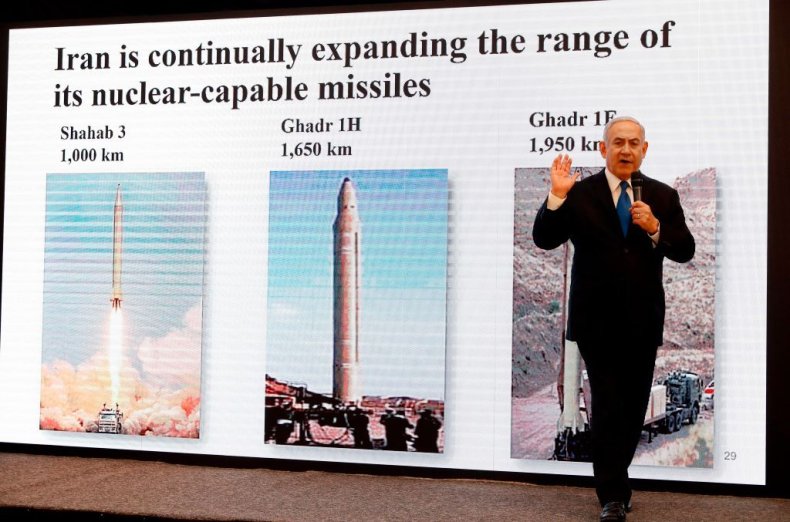 Israeli agents managed to snatch a trove of 100,000 documents from a Tehran warehouse in January. One of the files reportedly revealed that Iran's defense ministry was given responsibility to produce weapons-grade enriched uranium.
Nevertheless, even after the documents were discovered, they needed to be translated so the broader intelligence community could access and understand them. At every level, operations against Iran require competent individuals who know the language while also understanding cultural nuances.
While Iran definitely has an interest in spying on Israel as well, it's less clear whether it has put effort into training agents in Hebrew. Meir Javendanfar, an expert on Iran at the Interdisciplinary Center Herzliya, near Tel Aviv, said some universities in Iran reportedly teach Hebrew, but information is sparse, according to The Jerusalem Post.