Secret Files Prove Iran Tried to Build a Nuclear Bomb, Israeli Spy Agency Claims
Israel's intelligence agency Mossad shared top secret files with European governments on Sunday night, purporting to prove Iran's efforts to build a nuclear weapon, claims which the regime in Tehran has always denied.
The Israeli agents managed to snatch a trove of 100,000 documents from a Tehran warehouse in January. One of the files reportedly reveals that Iran's defense ministry was given responsibility to produce weapons-grade enriched uranium, according to The Times.
Israeli Prime Minister Benjamin Netanyahu, who has just embarked on a three-day tour to meet with European leaders, hopes the files will help convince Germany, France and the United Kingdom to follow the United States and step back from the nuclear agreement with Iran.
Netanyahu will argue that the secret files make the deal invalid, as it was based on the understanding that Iran's nuclear program was only for peaceful purposes, not weapons.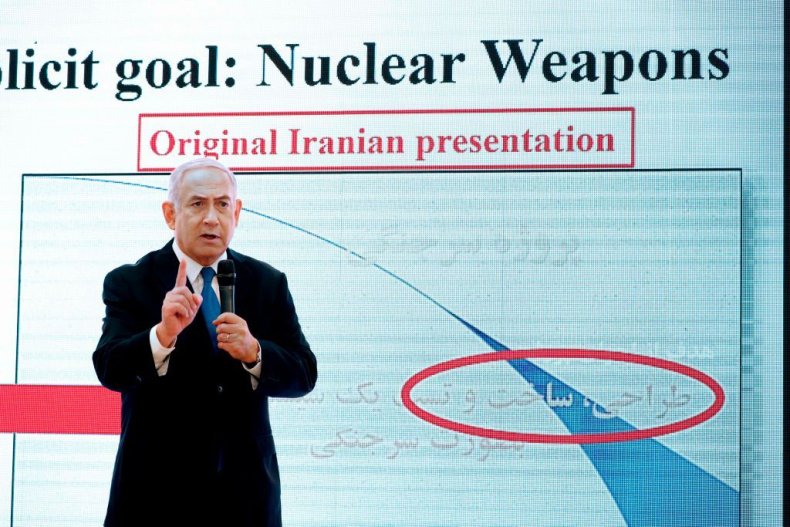 "I will stress the unchanging truth: Israel will not let Iran acquire nuclear weapons," Netanyahu told reporters ahead of his tour, The Jerusalem Post reported.
The prime minister has long been a harsh critic of the Iran deal, arguing that it will embolden Israel's major regional rival and won't halt the country's nuclear ambitions. At the same time, several Israeli military and intelligence leaders have said the deal appears to be working and will keep Iran from creating a nuclear weapon.
General Gadi Eisenkot of the Israel Defense Forces said in March that "with all its faults [the deal] is working." Efraim Halevy, the former director of Mossad, argued following the pact's signing in 2015 that it is a "credible answer to the Iranian military threat, at least for a decade, if not longer."
Although the administration of President Donald Trump has chosen to side with Netanyahu, European leaders, as well as China and Russia, have remained firm in their stated commitment to support the agreement. Meeting in Brussels on Friday, China's foreign minister and the EU's foreign policy chief said they would continue to work toward fully implementing the pact.
"We will be unswerving in upholding it," China's Wang Yi said. Wang explained that the United Nations supported the agreement, arguing that "every party has the duty to implement it."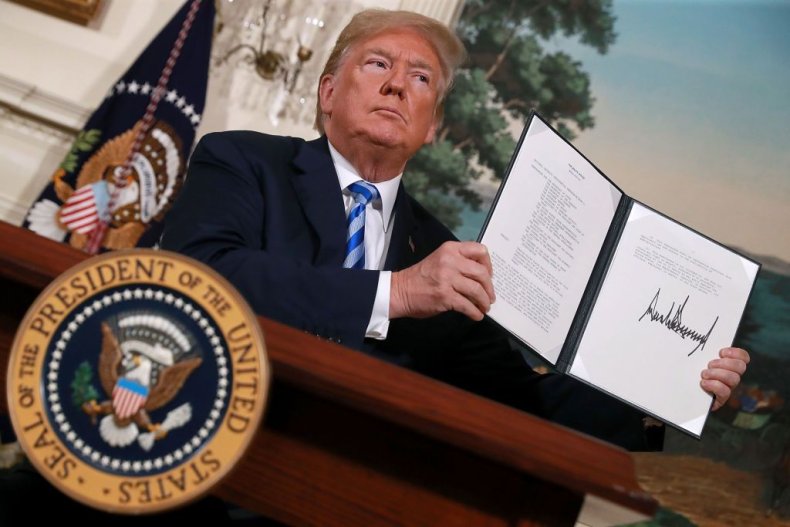 While Europe currently aims to ease economic sanctions and encourage investment in Iran, the U.S. has decided to implement even stricter regulations and sanctions, while calling for stringent investigations of Iran's nuclear facilities.
Whether the Mossad files and Netanyahu's diplomatic efforts change the minds of European leaders remains to be seen. However, David Albright, a former nuclear inspector in Iraq, said the documents corroborate his understanding of Iran's efforts.
"They would parallel my understanding of the decision to build the Fordow underground enrichment plant that I have assessed a few years ago was likely designed to make weapon-grade uranium, based in part on inspector findings when they first visited the plant," Albright said, according to Express, calling for international inspectors to closely monitor Iran's nuclear facilities.