Israel's Chief Rabbi Under Fire for Refusing to Call Pittsburgh Terror Attack Site a Synagogue Because It's Not Orthodox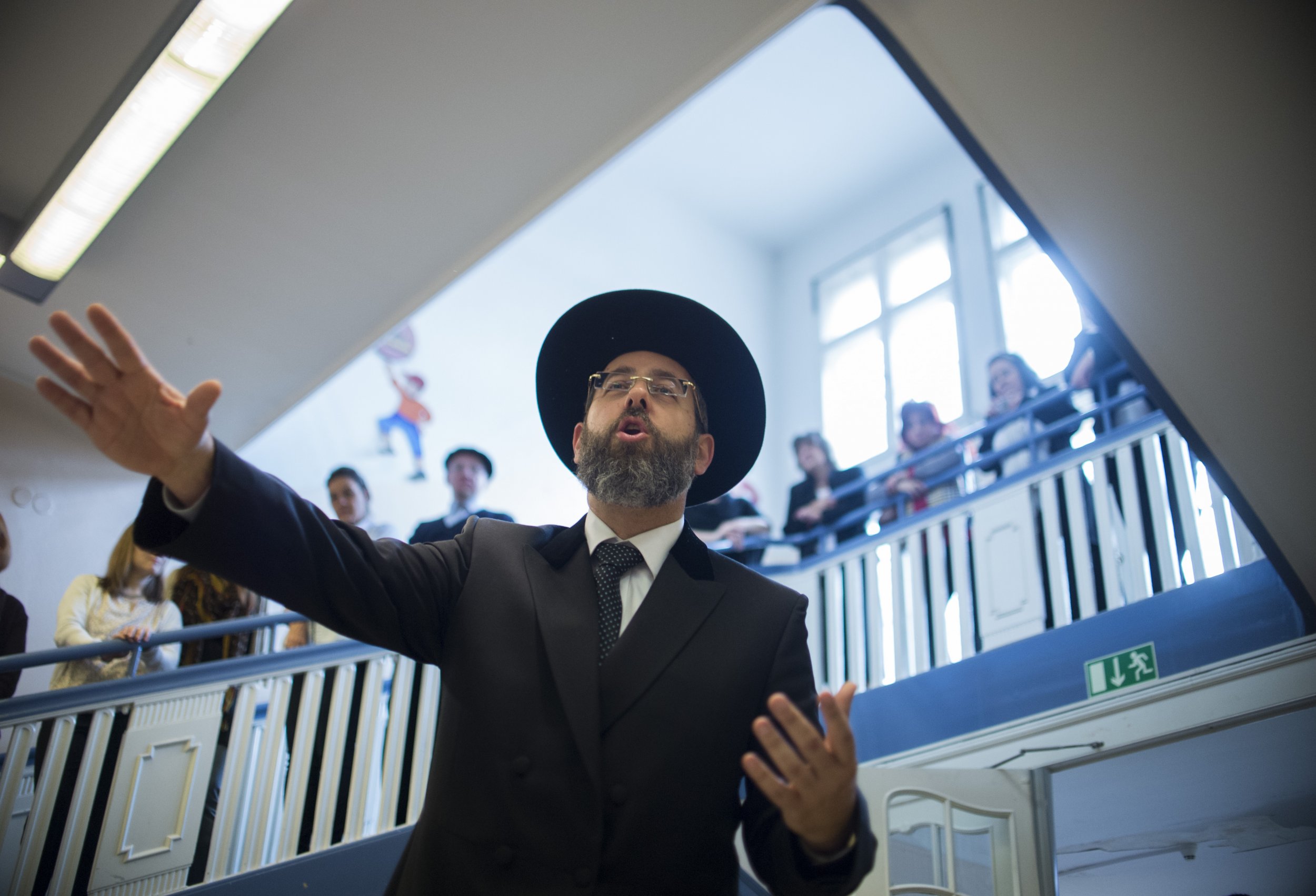 Israel's chief rabbi has been criticized for not calling the site of the massacre of 11 Jews in Pittsburgh a synagogue.
Rabbi David Lau, along with ultra-Orthodox Israeli newspapers, has refrained from describing the Tree of Life, where a gunman carried out what is believed to be the worst anti-Semitic attack in American history on Saturday, as a synagogue.
The Tree of Life Synagogue has a conservative congregation, and the ultra-Orthodox community does not recognize non-Orthodox movements of Judaism.
The Times of Israel described the ultra-Orthodox Lau as an "avowed foe" of more liberal streams of Judaism. He was reportedly key in pushing the government to renege on a deal for an egalitarian prayer section at the Western Wall.
Lau told the Israeli newspaper Makor Rishon: "Any murder of any Jew in any part of the world for being Jewish is unforgivable, but he described the site of the killings as a "place with a profound Jewish flavor."
He was asked why Israel's ultra-Orthodox newspapers all described the Tree of Life as a Jewish center, rather than a synagogue.
Lau said that what the place is called does not matter. "They were killed because they were Jews. Does it matter which synagogue or liturgical tradition they pray in," he said.
"We are talking about Jews. We don't need to create issues at painful moments," he added, according to The Times of Israel.
But the executive director of the conservative movement in Israel, Yizhar Hess, tweeted: "Really, Chief Rabbi of Israel? A place with a profound Jewish flavor? Perhaps a synagogue?"
Israeli scholar Tony Persico tweeted: "Chief Rabbi Lau refuses to say it was a synagogue. And that's while Jews were murdered when praying."
The accused gunman, Robert Bowers, 46, who had a history of posting anti-Semitic messages online, was charged with 29 criminal counts, including murder and obstructing the free exercise of religious beliefs, which is a hate crime. He could face the death penalty if convicted.
During a service on Sunday at the Tree of Life Synagogue, Pittsburgh Mayor Bill Peduto said: "This is the darkest hour in our city's history."
Meanwhile, Tree of Life Rabbi Jeffrey Myers gave an emotional vigil speech on Sunday calling for American political leaders to "stop the words of hate."
"My words are not intended as political. My mother always taught me that if you don't have anything nice to say, don't say it," he said, which sparked cries of "vote" from the audience.
Rabbi Jonathan Perlman those attending the vigil service: "What happened yesterday will not break us. It will not ruin us. We will continue to thrive and sing and worship and learn together and continue our historic legacy in the city with the friendliest people that I know."