Populists Set To Rattle Italy's Establishment In Local Polls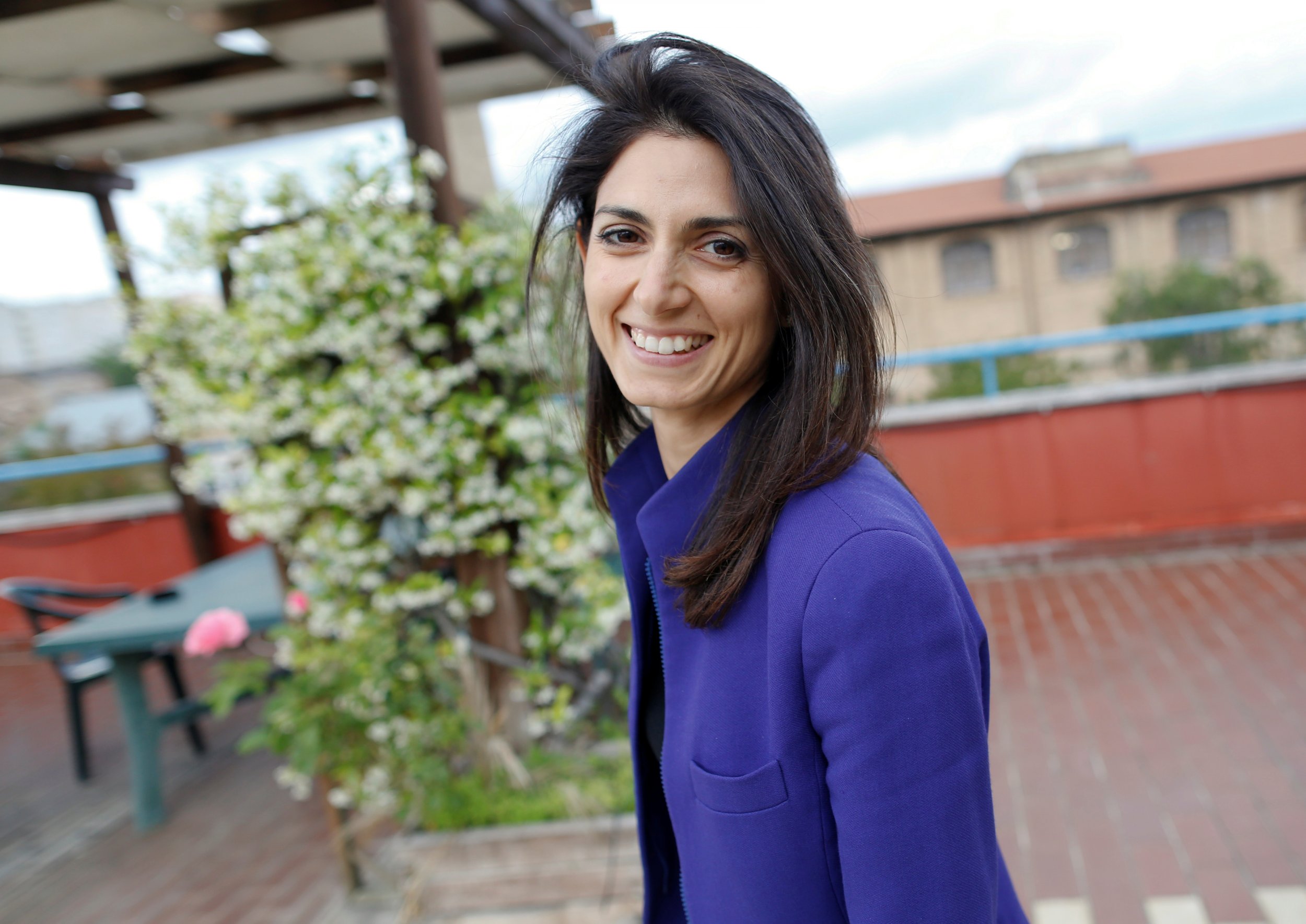 The anti-establishment Five-Star Movement could make significant gains in local elections in Italy on Sunday, in the latest example of surging populism across Europe.
The mayoralty of four cities—Rome, Naples, Turin and Milan—is up for grabs. In Turin, the Center-left Prime Minister Matteo Renzi's favored candidate is expected to take the job. But in the other three, he could suffer defeats.
It seems likely that in many or all of the local elections, no candidate will win in the first round, which would mean run-offs on June 19.
In Rome, Five Star candidate Virginia Raggi, a 37-year-old former lawyer, could sweep into City Hall. One poll, published by the Demos & Pi institute last month, put her on 30.5 percent of the vote in the first round, against 24.5 percent for Roberto Giachetti, Renzi's candidate, Bloomberg reported.
Raggi has sought to paint Rome's traditional politicians as crooks who have "stolen our future."
In Turin, the Renzi-backed incumbent Piero Fassino has been well ahead. But in a run-off, he could face a tough contest against Five Star candidate Chiara Appendino, in second place.
In Naples, the Five Star candidate Matteo Brambilla is behind. But that's still not good news for Renzi: independent leftist incumbent Luigi de Magistris, whose platform is partly focused around opposing Renzi, will probably take the job.
And in Milan, Renzi's choice Giuseppe Sala is almost neck and neck with center-right candidate Stefano Parisi.
The Five Star Movement, like populist movements of the left, such as Spain's Podemos, or the right, like Austria's Freedom Party, is benefitting from distrust pervading traditional center-ground politics.
But the movement, founded in 2009, is harder to place on the political spectrum. Many of its on-the-ground supporters are left-wing, but leader Beppe Grillo, a former comedian, is a Euroskeptic allied in the European Parliament with UKIP's Nigel Farage. Grillo recently shockingly joked of London's new Muslim mayor Sadiq Khan: "We'll see when he blows himself up in Westminster."
The Five Star Movement draws its support in part from a focus on corruption, such as Raggi has exploited in Rome, but more broadly from an anti-establishment feeling common in Italy that, like other southern European states, it has suffered since the Eurozone crisis that followed the financial crash at the end of the last decade.
Sunday will be read by Renzi in part as a litmus test of support for his government ahead of a crucial referendum in October, when he will put to a vote a range of planned constitutional reforms. The prime minister had better hope there's some faith left in Italy for traditional solutions.