Italian Tourists Attack Chef Who Put Rosemary in Spaghetti Alle Vongole
A herb apparently left a sour taste in the mouths of diners at a restaurant in Italy, who refused to pay for their meal because it was in one of their dishes, leading to an encounter with the police, according to local reports.
While renowned for its distinctive fragrance, the use of rosemary in the spaghetti alle vongole, or spaghetti with clams, was too much for two couples having lunch at the Bora Bora Beach chalet in Porto Recanati, located in the Macerata province, in Italy's central Marche region.
The owner, Mauro Monachesi, said that tensions flared at his seaside restaurant on Sunday when the couples, who were from Spoleto, Umbria, expressed their disgust at the use of the herb in the traditional Italian dish.
Monachesi said that the couples argued with the waiters that the sauce was not right "probably in order not to pay the bill," Il Messaggero reported, according to a translation.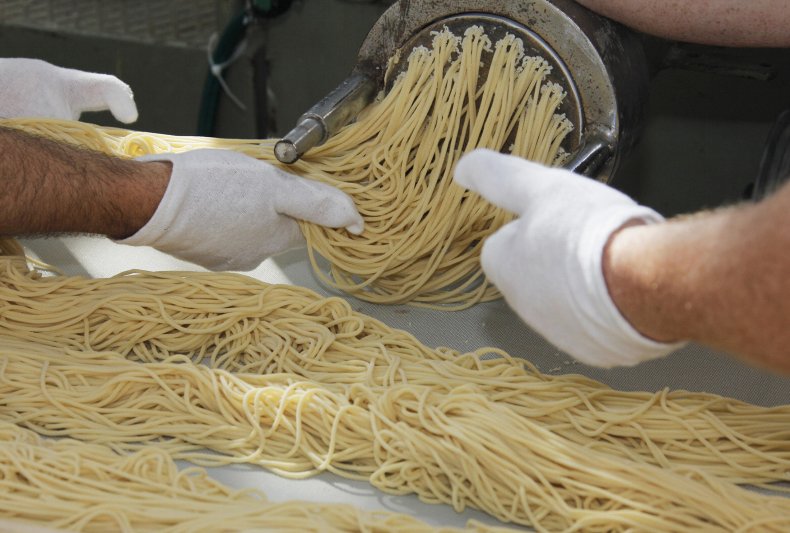 Spaghetti alle vongole is popular throughout Italy, in particular in the region of Campania, where it is a staple of traditional Neapolitan cuisine. Most recipes have flat-leaf parsley parsley as the predominant herb in the dish, which is prepared either with oil, garlic and sometimes white wine (in bianco) or with tomatoes and fresh basil (in rosso).
The live clams open during cooking and then are added to the firm pasta along with salt, black pepper as well as the parsley.
But the Bora Bora Beach chalet's version did not impress these diners, Monachesi said.
"They got up and then headed for the kitchen," he said, "they wanted to attack the cook but, luckily, me and two others defended the back door and didn't let them in."
He said that when he called the police, the carabinieri, they were busy with patrolling the local markets, so officers had to come from neighboring Civitanova Marche to intervene.
Luckily, things calmed down and the customers ended up paying their bill, although he is not expecting a favorable review on Tripadvisor any time soon. The local police force did finally turn up and Monachesi told the paper, "we are considering whether to file a complaint."
The Facebook page of Bora Bora Beach Porto Recanati has images of fresh seafood catches, which include bags of clams. Another Facebook page of the restaurant, called Bora Bora Beach, diners have posted favorable reviews praising the prices, service, food and views of the sea.
However, in a post from April 27, a diner dismisses the use of rosemary in clams, writing "we'll avoid you."
When contacted by Newsweek, a representative for the restaurant said that the use of rosemary in the dish is typical for the local area. "At the moment we are not filing complaint because they paid the bill as soon as the police were called."