Italy Tells U.S. to Worry About Its Own Massive Debt to China and Stay Out of Its Business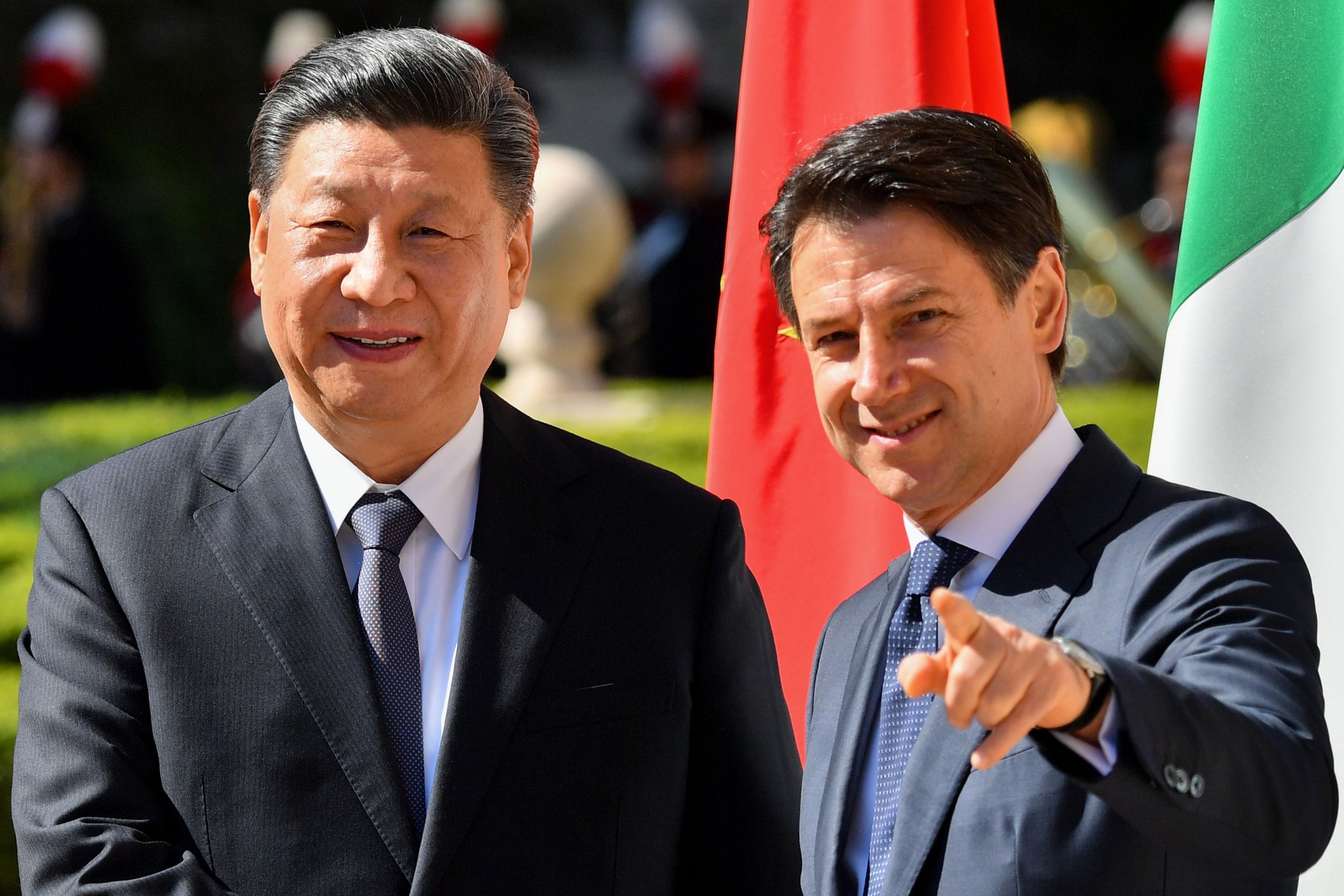 Italy's top negotiator in a landmark agreement with China has continued to brush off criticism from the deal's detractors, telling the U.S. specifically to worry about its own financial ties to the economic superpower in the East.
Italian Undersecretary of Economic Development Michele Geraci spoke Wednesday at the Boao Forum for Asia annual conference in China's southernmost island province of Hainan about the recent memorandum of understanding signed by Beijing and Rome. The move joined Rome with China's Belt and Road Initiative. This made Italy the first of the elite G7 economic group to join Chinese President Xi Jinping's ambitious, global infrastructure plan Belt and Road, which has been met with deep suspicion in the West.
The U.S. has been particularly critical about the project, which Washington views as challenging its own international economic agenda. Secretary of State Mike Pompeo told the House Foreign Affairs Committee on Wednesday that it was "disappointing anytime any country begins to engage in behavior and commercial interactions with China that aren't straight up." Pompeo said he was "saddened" over Italy's move, which Geraci championed on the same day at Boao.
"The U.S. should worry about having debt in Chinese hands," Geraci told the South China Morning Post, indicating Beijing's possession of some $1.13 trillion in U.S. Treasury bills, notes and bonds. "They are in a situation where they need to be concerned, that's why maybe they worry."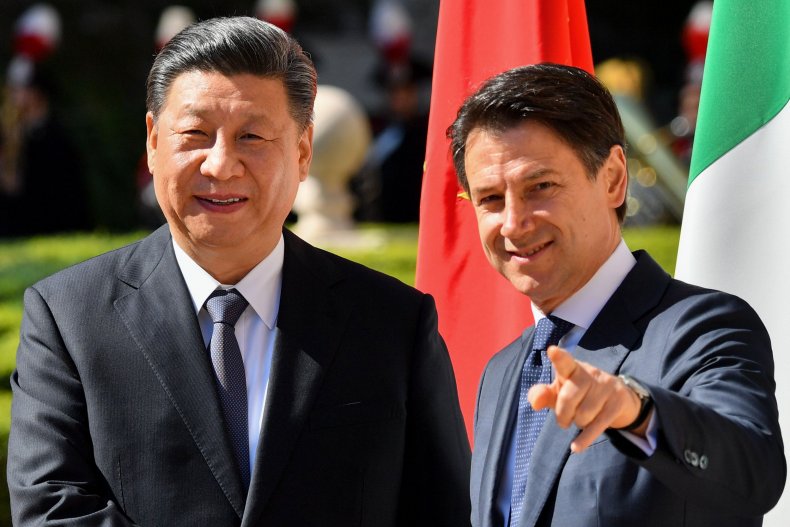 President Donald Trump has had a tumultuous relationship with China, alternatively courting Xi for support on North Korea and taking a hard line by waging a global trade war that has cost both nations billions of dollars. Pompeo told the House of Representatives Appropriations Committee on Wednesday that the Trump administration has "taken a much fuller view than previous administrations—this is not partisan and it goes back to Republicans and Democrats alike—on the concerns about the risk that China presents to American wealth creation and our continued democracy."
The U.S. has accused China of using foreign investment to trap countries in debt and, ultimately, forward its own policy goals abroad. Washington has also expressed concerns about Beijing's state-of-the-art 5G technology, which even Western powers have coveted in spite of security concerns.
Chinese Foreign Ministry spokesperson Geng Shuang defended China's practices during a press conference Thursday, calling such charges "extremely immoral and unfair" and maintaining that Beijing always abided by local laws in its business dealings outside the country. He likened the U.S. stance to "a thief crying 'thief!'"
"I want to stress that a lie, even repeated a thousand times, will still be a lie," Geng told reporters. "Certain people in the U.S. should not overestimate the effectiveness of their rumor-mongering or underestimate other people's ability to make informed judgments. We urge these people to correct their attitude, discard the Cold War and zero-sum mindset, adopt an objective and accurate view towards China, stop slandering China, and do more to promote China-U.S. cooperation, instead of the opposite."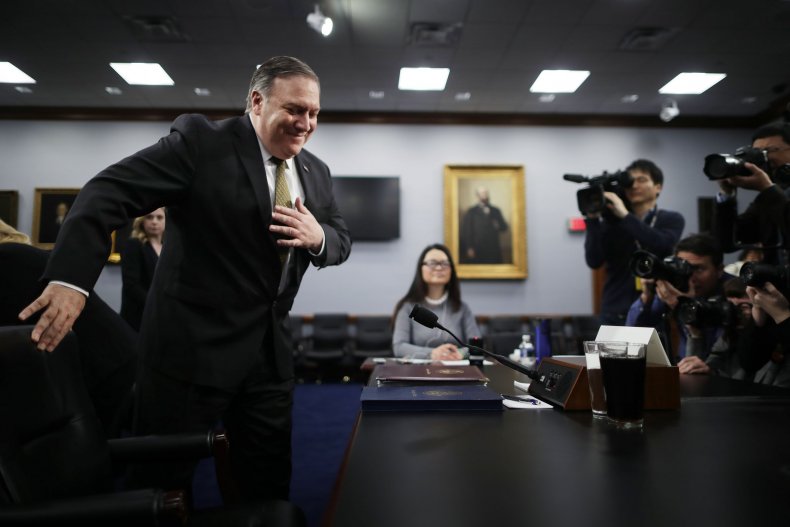 Back at the Boao Forum, Geraci continued to promote not only Italian, but EU-wide investment in China as he met with various financial officials "to give substance to" the recent memorandum of understanding, as he wrote on Twitter. Experts have noted that the document itself was nonbinding and implementing the various trade and financial agreements signed alongside it earlier this week may present a challenge due to Italy's strong allegiances to the EU as well as the U.S.-led NATO Western military alliance.
Still, signs of the EU gradually warming to a country it recently called its "systematic rival" have appeared. Following his visit to Italy, Xi traveled to France to meet with French President Emmanuel Macron, German Chancellor Angela Merkel and European Commission President Jean-Claude Juncker. Before leaving, Xi managed to secure multibillion dollar deals with Paris, which viewed Beijing as a more responsible energy partner than Washington.
"The strength and impact of cooperation between China and France is illustrated in these words: Make Our Planet Great Again," Macron's office wrote in statement Monday. "When the United States, through the voice of its President, announced its withdrawal from the Paris climate agreement, a dangerous recoil for the planet could have started."
Such a path was avoided, the statement argued, thanks to "France's call to remain united" and the "reaffirmed commitment of China, the largest investor and the world's largest renewable energy market."