It's All Lead up to This: Rolls-Royce Heads Into Uncharted Territory
Rolls-Royce Motor Cars has reached inflection point. The company famous for enormous cars powered by 12-cylinder gas chugging engines is about to go electric.
Spurred by commitments to electrification by its parent company BMW Group and tightening regulations surrounding emissions by governments worldwide, Rolls-Royce, ever the stand out, is having to fall into line.
But, as is typical for the brand, they are stepping into new luxury territory with their latest model, a car named Spectre.
A lot rides on the evolution to electric. The automaker as it stands today is nearly unrecognizable, in all the right ways, from the nameplate it was when Chief Executive Officer Torsten Müller-Ötvös took the reigns in January 2010.
An over 500-percent sales jump during his tenure has occurred in no small part thanks to his leadership evolving first the vehicles that were offered, then the brand itself, its clients, and now, refocusing on a new model.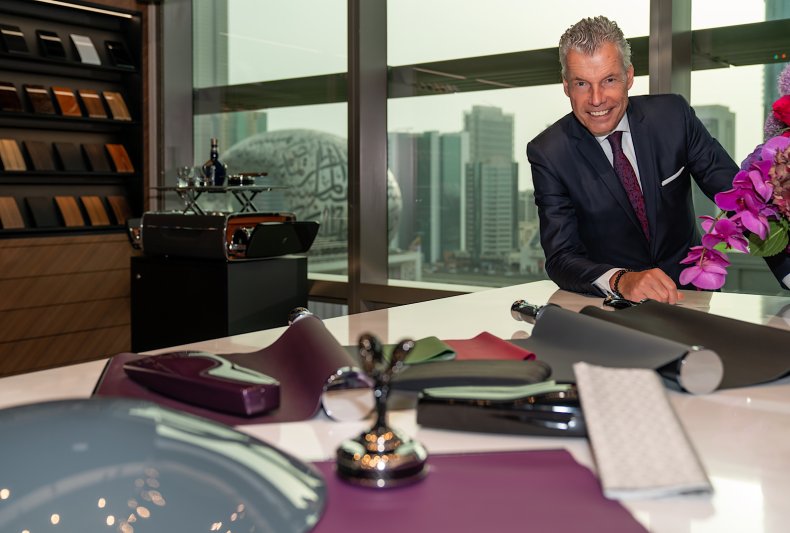 Müller-Ötvös has overseen the launch of new generations of Phantom and Ghost sedans, and the introduction of the Wraith coupe, Dawn convertible, and Cullinan sport utility vehicle (SUV). Wraith is now exiting in favor of Spectre, an all-electric, ultra luxury coupe.
The bespoke automaker's Black Badge model program, which focuses on performance and darkened aesthetics, has seen a more youthful buyer be brought into Rolls-Royce boutiques.
Style makers, celebrities, and the world's nouveau riche and famous have taken notice of the evolution and new product offerings. "Rolls-Royce is no longer just a status symbol of stogy CEOs. The transformation of Rolls-Royce from a legacy luxury motor company to a purveyor of a luxurious necessity for the next generation of superstars, luminaries, celebrities and entrepreneurs is just damn epic," Ken Panton, founder of high-end luxury goods and experiences website UnnamedProject.com told Newsweek.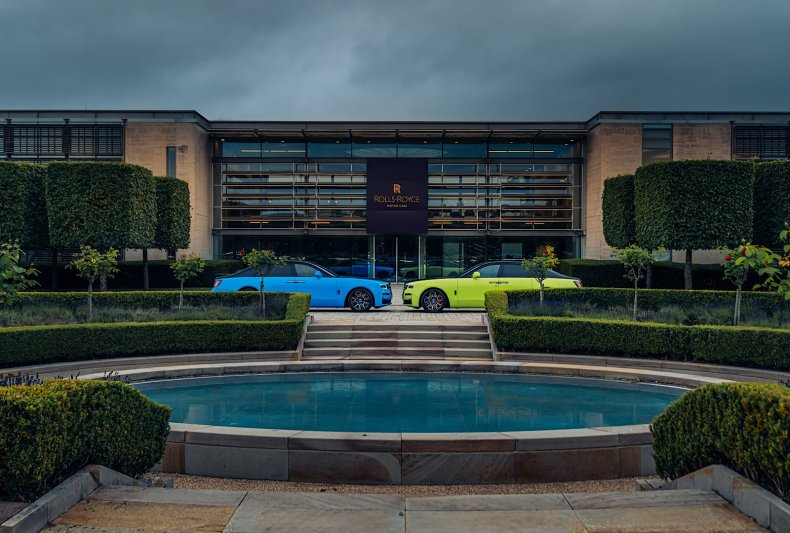 "Akin to superior fashion houses like Balmain, Gucci, Dior, and LV, Rolls-Royce has amped-up its creed with intrepid flair, innovative luxury, and consummate branding all while keeping loyal owners such as Floyd Mayweather and Simon Cowell very happy. They also are bringing on freshness that has attracted Kylie Jenner, Justin Bieber, DJ Khalid and Michael Strahan to the brand. Just like taking part of that exclusive drop of a new fashion collection the appeal of a Rolls-Royce ownership is not just mythical but rewarding with hint of 'I made it'."
Alongside vehicle launches, the automaker has been busy in the last three years focusing on digital communications, its graphics, and a modern remake of its iconic Spirit of Ecstasy emblem.
Whispers, the company's exclusive smartphone and tablet app, allows Rolls-Royce owners to curate unique experiences appropriate for their lifestyle.
In 2020 the company launched a new brand identity, adding rose gold and a deep purple called "Purple Spirit". The double "R" Badge of Honour is now reserved solely for the marque's products.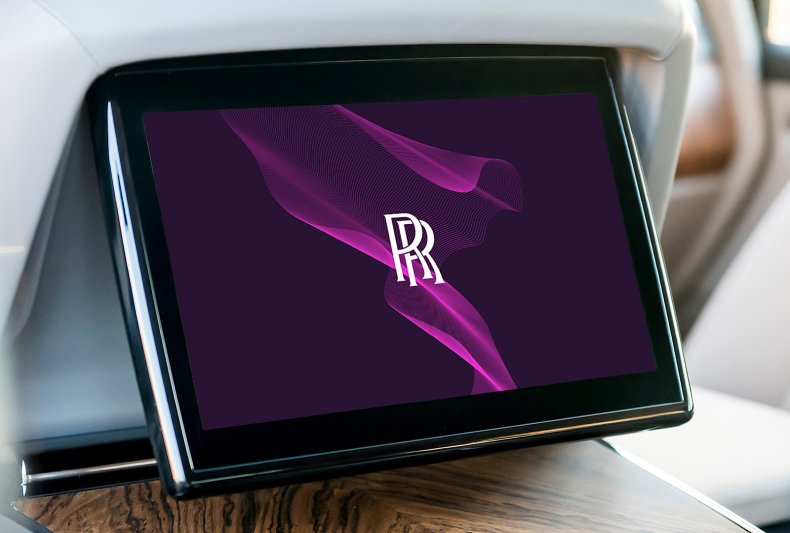 The Spirit of Ecstasy redesign took the hood ornament to the next level, streamlining the design to make it the most aerodynamic version in history, and translating that new look into a drawn form for communications.
A new visual identity for its stores has been established, starting in 2021 in the company's Mayfair, London boutique.
Rolls-Royce is also growing its presence in key markets with the introduction of Private Offices. Meant to mimic the setup of the company's headquarters space at Goodwood, West Sussex, England, the Private Office delivers a customized Rolls-Royce experience closer to where the brand's clients live.
The first Private Office is located in Dubai, United Arab Emirates. Several additional outposts are planned in what Rolls-Royce calls "major luxury capitals of the world", over the next few years. Each will offer High Bespoke Commissioning, access to one-of-one designs, and Coachbuild services.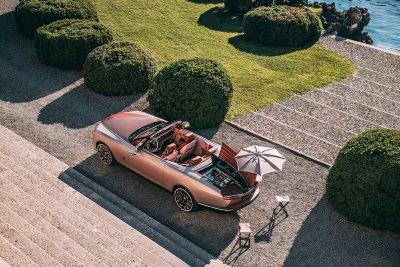 Rolls-Royce's Coachbuild services were put on full display at Concorso d'Eleganza Villa D'Este this year on the shores of Lake Como, Italy where the second of three Boat Tail models made its public debut. Each Boat Tail is expertly tailored to fit the specific needs of the commissioning client.
The evolution of Rolls-Royce the automaker and Rolls-Royce the brand has been unlike anything seen by any automaker in modern history. And now, with its Spectre reveal this autumn, Rolls-Royce is being launched into the future.
Rolls-Royce has been teasing out the coming model, showcasing road test footage from the Arctic, South of France, and beyond. It is in the process of undergoing a 1.5 million-mile test cycle. This month, Rolls-Royce estimated that the car's development is 40 percent complete.
"Rolls-Royce has committed to going fully electric by 2030 and our upcoming launch of Spectre is just the first step in this journey. We've been sharing the results of testing over the past months because we want our clients to know that Spectre will be a Rolls-Royce first and electric motor car – a distant second. Even more so than any other launch, Spectre will be flawless and effortless for our clients," Martin Fritsches, President of Rolls-Royce Motor Cars Americas, told Newsweek.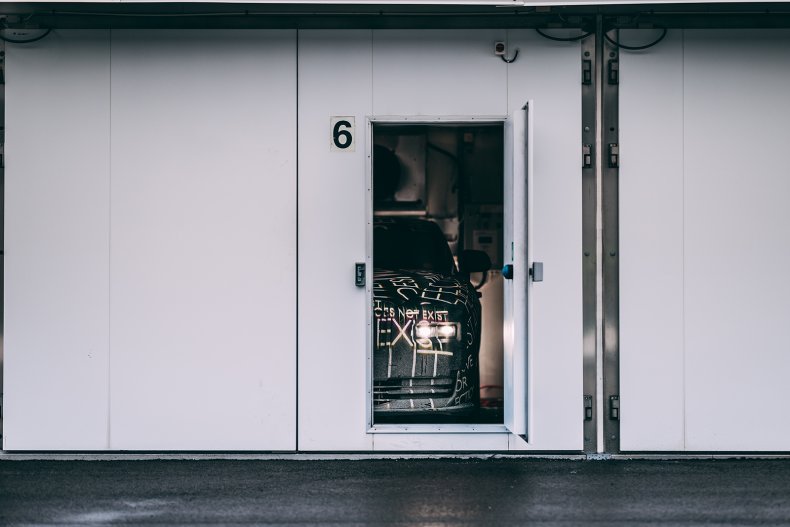 Its journey to reality started in 2011 when Rolls-Royce showcased a fully electric Experimental Phantom concept named 102EX. A second concept, 103EX, followed. The introduction of the company's new spaceframe "Architecture of Luxury" platform with the next-generation Phantom VIII in 2017 set up the automaker an electrified future.
Müller-Ötvös has promised that Rolls-Royce will be an all-electric brand by 2030. The one hundred-year old company is just getting started.