Ivanka Trump's First 100 Days Have Definitely Benefited One Group: The Trumps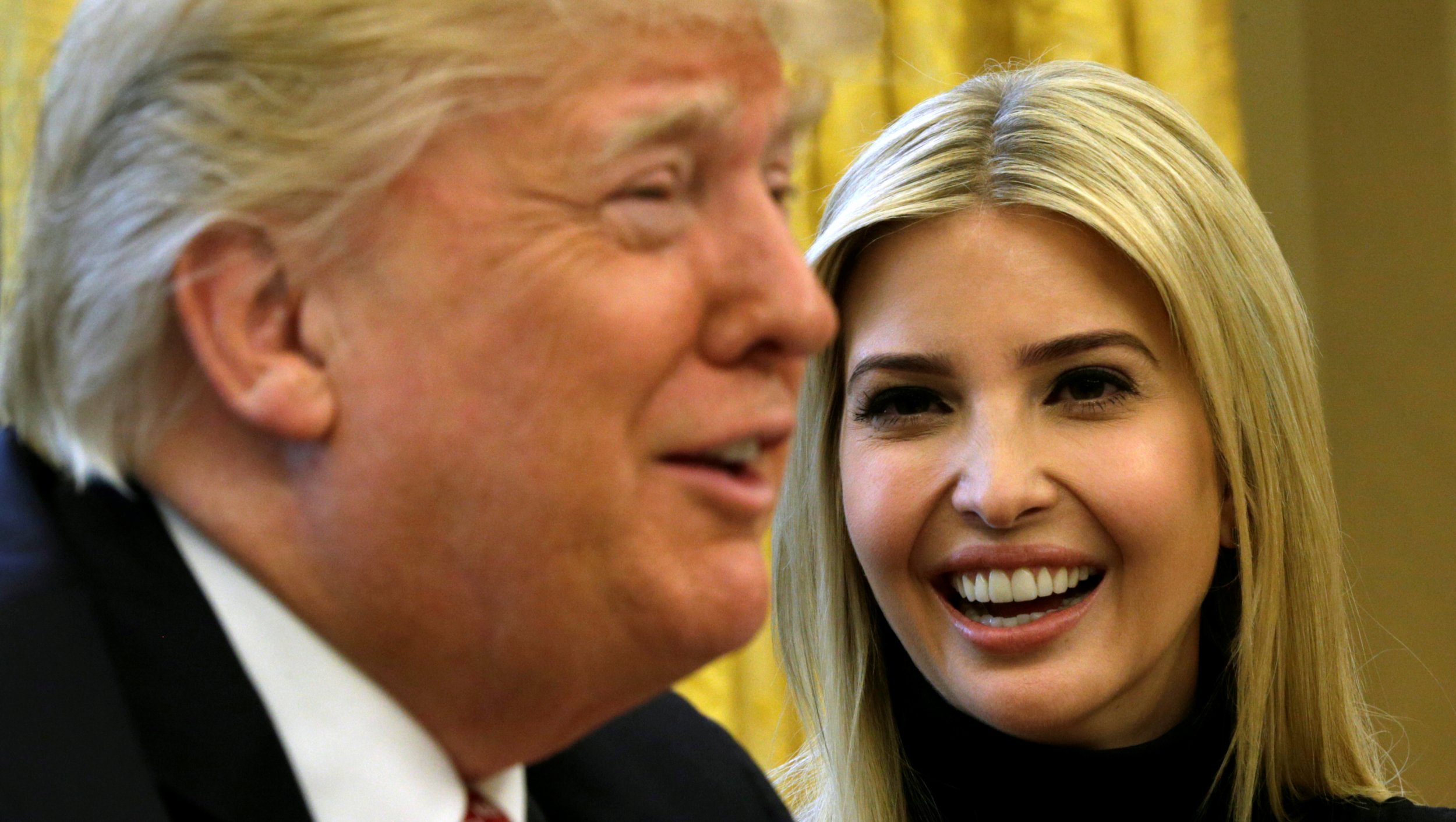 Whether you love them, hate them or would just like to hear about them a little less, it's foolish to think the Trumps won't profit from the presidency; virtually every first family in modern American history has made millions following their tenure in the White House.
But Ivanka Trump has already gotten a tremendous head start.
The "modern first daughter" used her first 100 days in the White House to create two completely distinct and separate images of herself. One, a "West Wing Democrat," hosting secret meetings with Planned Parenthood while urging her father to take a more centrist approach to leading the free world instead of adhering to far-right nationalist advisers who have the president's ear, like Chief Strategist Stephen Bannon. The other, a doting mother, a fashion-focused business mogul and a staunch supporter of women in the workplace.
Related: Ivanka Trump: The New Hillary Clinton in the White House?
The split personalities have resulted in virtually zero policies or actions directly attributable to Ivanka Trump. Regardless, her poise, gracefulness and smooth talking have served as fundamental components in making her father's presidency palatable.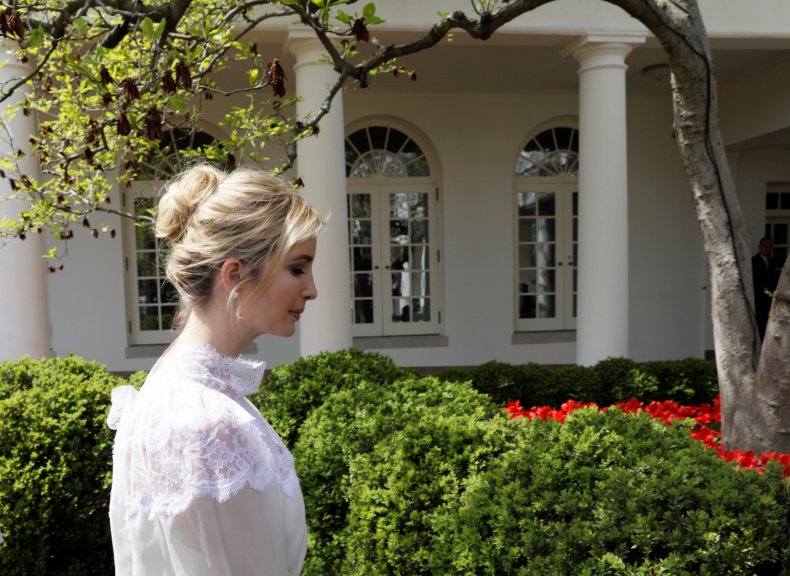 It's been a careful balancing act for Trump, who has avoided the appearance of supporting an ongoing international expansion of her fashion line and organization while building a new political career from nothing other than Trump's shocking electoral victory in the 2016 election. And she's done it well.
Business is booming for the Ivanka Trump brand, which has seen a surge in exports in the first quarter of the year, mostly thanks to China. Her perfume skyrocketed to the number one spot on Amazon in the month following Trump's inauguration, and her clothing line continues to climb in profits despite a number of terminated relationships with major retail outlets like Nordstrom. Sales have hit record levels this year, the Associated Press reports, while imports, almost entirely from China, jumped an estimated 166 percent last year.
Her spoken commitment to women's issues hasn't resulted in any meaningful legislation supporting equality of the sexes under Trump. The administration lacks equal representation of women, unlike Canadian Prime Minister Justin Trudeau's cabinet. The president placed a global gag rule banning any U.S. funding for international nongovernmental organizations providing safe abortion access in his first days in office. He also paved the way for states to begin defunding Planned Parenthood, despite her reported efforts to work with the group under her father's presidency.
The first daughter defended herself from being called complicit in her father's conservative agenda, saying in her first interview in the White House, "I would say not to conflate lack of public denouncement with silence. I think there are multiple ways to have your voice heard. In some cases, it's through protest and it's through going on the nightly news and talking about or denouncing every issue on which you disagree with.
"Other times, it is quietly and directly and candidly," Trump continued. "So where I disagree with my father, he knows it. And I express myself with total candor. Where I agree, I fully lean in and support the agenda and hope that I can be an asset to him and make a positive impact."
Ivanka Trump is a walking element of Trump marketing and branding: without much experience or virtually any tangible public benefits from her work, the first daughter has been able to carve out her own seat at the table, flocked with plenty of supporters and critics alike. Until we learn of what, exactly, the first daughter stands for, there's no way of truly telling her effect on the president or his affairs.
In the end, her role in the White House has served no one better than one, singular entity: the Trumps.