Ivanka Trump said on Thursday that she is willing to get a COVID-19 vaccine publicly once one is approved by the Food and Drug Administration (FDA) to bolster the public's confidence in its safety.
The daughter of and advisor to President Donald Trump, Ivanka Trump indicated her intention to be immunized publicly after former Presidents Barack Obama, George W. Bush and Bill Clinton said they would do the same. Though health officials have said it is likely some Americans will be able to receive a COVID-19 vaccine before the end of the year, uncertainty remains about the safety of the vaccines produced by pharmaceutical companies that have applied for emergency use authorization through the FDA due in part to the speed with which they were developed.
To address that uncertainty, Obama, Bush and Clinton all recently indicated that they would strive to take a future vaccine in the public eye to encourage Americans to do the same.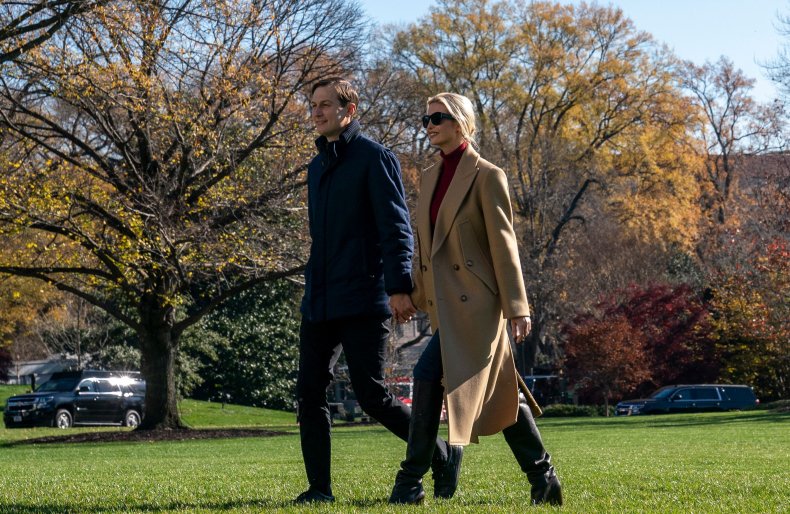 "I applaud these pronouncements to help assure the public that the vaccine is safe and effective," Ivanka Trump tweeted. She included in her tweet a link to an article by The Hill, which reported on the former presidents' proclamations about taking a COVID-19 vaccine publicly. "My offer holds to do the same."
Bush's chief of staff, Freddy Ford, told CNN that the former president recently alerted Dr. Anthony Fauci and Dr. Deborah Birx, both of whom are members of President Trump's coronavirus task force, that he would be willing to get a COVID-19 vaccine "on camera."
"First, the vaccines need to be deemed safe and administered to the priority populations," Ford said. "Then, President Bush will get in line for his, and will gladly do so on camera."
Clinton's press secretary, Angel Urena, told CNN he too would be willing to take a COVID-19 vaccine "in a public setting."
During an interview with SiriusXM earlier his week, Obama also said he would consider having his vaccination televised once other priority groups of Americans have been offered the vaccine and doses are available for him to take.
"Vaccines are why we don't have polio anymore, the reason we don't have a whole bunch of kids dying from measles and smallpox and diseases that used to decimate entire populations and communities," Obama said. "I promise you that, when it's been made for people who are less at risk, I will be taking it—and I may end up taking it on TV or having it filmed just so that people know that I trust the science. What I don't trust is getting COVID."
Both Pfizer and Moderna have applied for emergency use authorizations from the FDA for their COVID-19 vaccines. The Pfizer vaccine, which received approval in the United Kingdom on Wednesday, could be first to receive the necessary approvals in the U.S. by mid-December. Experts working with President Trump's Operation Warp Speed have said vaccine distribution could begin swiftly once one is approved.
Though a vaccine approval appears likely before the end of the year, doses will not be available to all Americans right away. On Tuesday, an immunization advisory committee voted to recommend to the Centers for Disease Control and Prevention (CDC) that health care workers and long-term care facility residents be offered the initial available doses of a COVID-19 vaccine, with other groups expected to have access to future doses in the months ahead.
Newsweek reached out to the White House and President-elect Joe Biden's transition team for comment.
Updated 1:22 PM ET, with additional information and background.