Ivanka Trump Once Warned That Email Can Be Dangerous—'People Can Be So Incredibly Slapdash With Their Electronic Messages'
Ivanka Trump, who allegedly used a personal email account to send hundreds of messages to White House officials last year, warned about the dangers of such correspondence in her own 2009 book—noting at the time that "there's no hiding from what you've written."
"People are so incredibly slapdash with their electronic messages, as if they were some modern version of smoke signals that can disappear without a trace," Trump wrote.
The Washington Post reported Monday that the president's daughter had, throughout 2017, talked about White House business using a personal email account from a domain she shared with her husband, Jared Kushner. The newspaper reported advisors to the president had been alarmed because of his many attacks on Hillary Clinton for seemingly similar practices.
"My friend Andrew Cuomo...tells me that email is the key to prosecuting just about everyone these days," Trump wrote in 2009, referencing the current governor of New York.
In the book, titled The Trump Card: Playing to Win in Work, she wrote email "can be retrieved in perpetuity so there's no hiding from what you've written in haste or just hoping it goes away." Scans of the book, available online, were highlighted in a report this week by Raw Story.
According to The Washington Post, Ivanka Trump had claimed she had not been familiar with the rules around personal email use at the time. Former Trump administration officials branded her actions "hypocritical." In 2016, her father repeatedly said Clinton was "crooked" for using a private email server—leading supporters to chant "lock her up" at his political campaign rallies.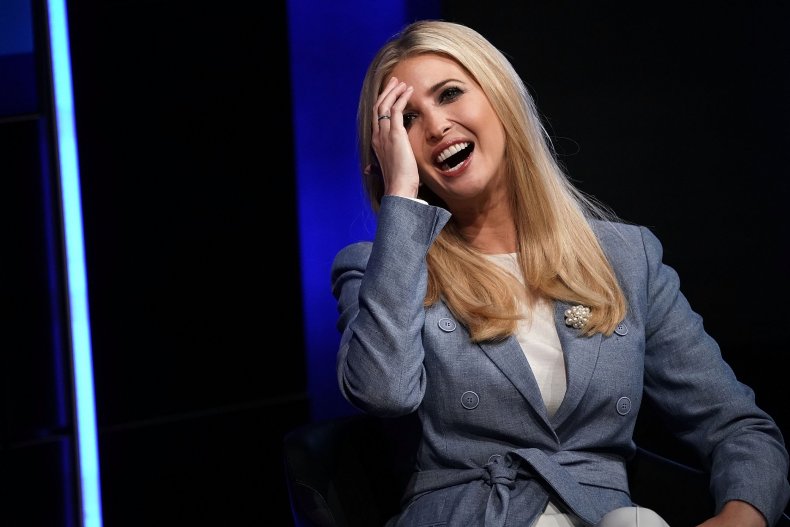 "At least be smart about it"
Now, almost a decade after publication, Trump's own words have come back to haunt her.
The book read: "Bottom line: we are just as responsible for the emails we receive as the ones we send, something to think about when using your work address to communicate with friends."
"If you and your friends have it set up so this kind of back-and-forth is a central part of your relationship, you should at least be smart about it: use a personal email account," it added.
Peter Mirijanian, spokesperson for Ivanka Trump's attorney and ethics counsel Abbe Lowell, told Newsweek Trump was given an official email account when she entered government.
"While transitioning into government, until the White House provided her the same guidance they had to others who started before she did, Ms. Trump sometimes used her private account, almost always for logistics and scheduling concerning her family" Mirijanian said.
He added: "She did not create a private server in her house or office, there was never classified information transmitted, the account was never transferred or housed at Trump Organization, no emails were ever deleted, and the emails have been retained in the official account."